A love letter to the 80s, Stranger Things embraces the period in all the right ways, from the score to the eye-popping costumes to the genuinely frightening scares. A sheer depiction of nostalgia, the show is like a portal to fantasy-fuelled, occasionally scary movies of that decade. The series kick starts with the disappearance of Will, who gains importance in season 2 due to his connection with the Mind Flayer. The third and fourth outings, however, undermined his character, but it seems like Stranger Things season 5 will again pick upon the very beginning of the series.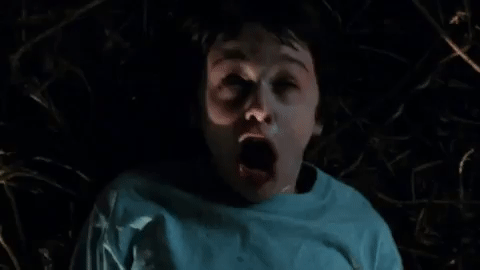 "This is only the beginning," Vecna taunts El in the climactic scene of the penultimate season. On the back of his neck, Will senses the telltale itch. A menacing black cloud spreads over Hawkins. Ash descends from the sky, turning everything it comes into contact with into a hideous version of itself, somewhat reminiscent of the Upside Down. Four gates divide Hawkins, each of which emits a horrible flame. Eleven stares down at Hawkins while her friends stand behind her. Vecna triumphed. Do you think it all suggests a potentially darker turn in Will's life in the upcoming season?
A fan-made poster suggests everything will again boil down to Will's life in Stranger Things season 5
Vecna has a fascinating past that will astound viewers with roots that go all the way back to the very first season of the show. And it still is a long way to go. Maybe Vecna hinted at attacking Will again. Maybe, his connection with the Upside Down is more pivotal in the battle against Vecna in Stranger Things 5. Further, like Henry Creel, Will is the only one who survived the Upside Down, though he didn't embrace its monstrosity. He battled it with sheer "will" power. Maybe that has symbolic value in season 5. And that's exactly what this fan depicts in the beautiful poster.
Every ending has a beginning. #StrangerThings pic.twitter.com/0i1dvH5Q8H

— Stranger Things 4 (@StrangerNews11) July 31, 2022
Yet another question that arises is what if Vecna's master plan has more to do with Will's involvement? Exploring season 1 may bring forth a greater connection between Will and Vecna. Given the show's nasty habit of retconning, it is a fair possibility. Instead of the shadowy Demogorgon in season 1, episode 1, what if it had been Vecna who preserved and kidnapped him for something ultimate? Fans also speculate that Will might turn out to be the real villain or even die saving the world in Stranger Things 5.
I hope is gonna be the next vilain 😈

— Alby 💪🐸💪 (@AlbyQ4) July 31, 2022
Duffer Brothers said it will be similar to season 1. In that case, 001 will do something to Will again. Others also will organize together to save him.

— Nuray🐾 (@yarunnere) July 31, 2022
Could be but I don't think they'd do that again as that'd be a repeat of season 1. Plus they have to complete his coming of age arc so he will need to be with the others most of the season.

— Will The Wise (@will_the_wise_7) July 31, 2022
What if Will gets captured again and we don't see him until the last episode 💀💀

— GusTheBusz (@GusBusz_) July 31, 2022
Is this where we finally get one with time travel powers and we all go back in time to where none of the bad things ever happened and Barb is alive??????

— 𝖂𝖆𝖙𝖘𝖔𝖓 (@WATyouwantSON) July 31, 2022
Will. It starts how it ends. Main character energy ⭕️

— Danni🍕 (@Dbella91) July 31, 2022
However, come what may, they want Will's character to be happy in the final outing of this graphic Netflix Original. If not Byler, they are even ready to ship anything that will finally bring Will out of the trauma and make him gleeful.
I hope Will spends season 5 feeling like all his friends sincerely want to spend quality time w/ him

And if Mike can't reciprocate Will's romantic love, then I hope Will finds someone who can

Will deserves to feel seen, worthy, valued, wanted,&happy

And he deserves to be loved

— NotATweeter16 (@NotATweeter16) July 31, 2022
ALSO READ: Will Byers Gave Away the Most Powerful Villain for Stranger Things and No, It's Definitely NOT VECNA
What are your opinions on this fan-made poster? Do you think any of these speculations fit in, or will Stranger Things 5 majorly stick to the Dungeons and Dragons lore? Do let us know in the comment section below.
Meanwhile, stream all seasons of Stranger Things on Netflix.