A funny, surprisingly thoughtful series, Cobra Kai deal with struggling teenagers to set them on better paths. One of the series' great successes is undoubtedly the relationship established between a teacher and his student. It started with one boy wanting to be strong enough to defend himself from school bullies and a karate kid ready to be his sensei. Yes, we are indeed talking about Miguel and Johnny Lawrence. And over four seasons, Miguel Diaz's journey in Cobra Kai has been nothing but a rollercoaster ride.
In such a short span, he has healed his asthma, won a tournament, had multiple love interests, fell into a coma, woke up, re-learned to walk, and managed to beat down his bully. Given he is off to distant lands in search of his father, his journey in season 5, as Hurwitz puts it, will be one of the most intriguing plots. This traces us back to season 2 Miguel when he certainly was the strongest version of himself. However, whether his character ever flipped to the darker side of the coin is questionable. Here's what the fans believe.
ALSO READ: 7 Reasons Why Demetri Turning to Terry Silver and Going Evil Makes Sense for Cobra Kai Season 5
Fans believe Miguel in season 2 of Cobra Kai was dark
Towards the season 1 finale, Miguel sure became a total Cobra Kai. However, becoming bada*s came with its own consequences. In the opening scenes of season 2, fans discover he lost his first love and girlfriend Samantha LaRusso. Johnny explains to him that he learned the lesson between honor and mercy the hard way, following which Miguel changes his ways. But then, Kreese and Tory happen. Although he initially goes against Kreese's teachings and constantly reminds his mates to have mercy while also being the best, in the training at Coyote Creek he loses it all. On discovering Hawk's deeds, he finishes him off, showing no mercy at all.
Later on, as he stumbles into his former love interest Sam, they end up kissing each other while Tory secretly witnessed it all. And well, this led to the most fearsome fight of all time- An all-out brawl between Miyagi Do and Cobra Kai. When Miguel saw Robby hurting other members of Cobra Kai, he instantly jumped in and almost broke his arm. But things turned out to be different when he showed mercy to Robby, putting himself in a coma until season 3.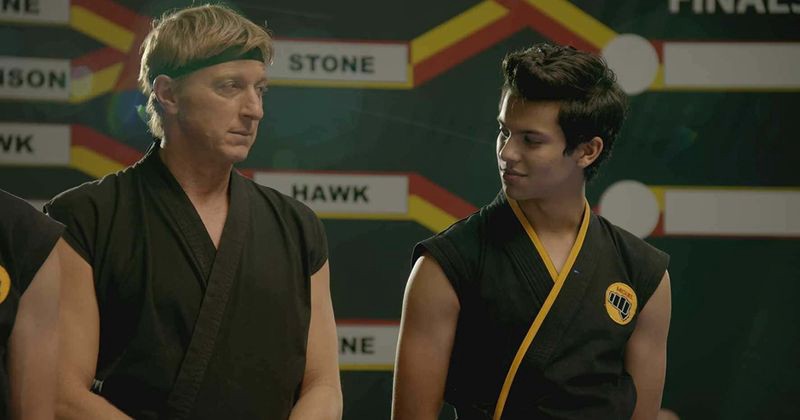 The above-mentioned instances may have led fans to conclude that he was all ruthless and dark in season 2. However, it is arguable. As pointed out by some, he sure was the strongest version of himself, but he wasn't a bully or at least less of a bully. Not that all of his actions can be justified but whatever he did was a reaction rather than an action. Hence, there may always be a question-mark on Miguel being a dark character in Cobra Kai season 2.
How do you perceive Season 2's Miguel? Do you think he was ruthless? Do let us know in the comment section below.