Cobra Kai is as badass as it can be. The rivalry within the show and the violence are some of the crucial elements that are keeping the show together. But there are some harsh facts that might not have been noticed by some viewers. Let us look at some of the criminal-like actions, which might have gone ignored in the show.
Cobra Kai and the criminal-like actions
As much as Johnny Lawrence has helped some weak and terrified kinds to gain confidence and be badass, it has also awakened the devil inside. By bringing Cobra Kai back, he brings back John Kreese, and the chaos begins in the show. Recently, fans on Reddit have pointed out some criminal-like actions in the show and started a discussion.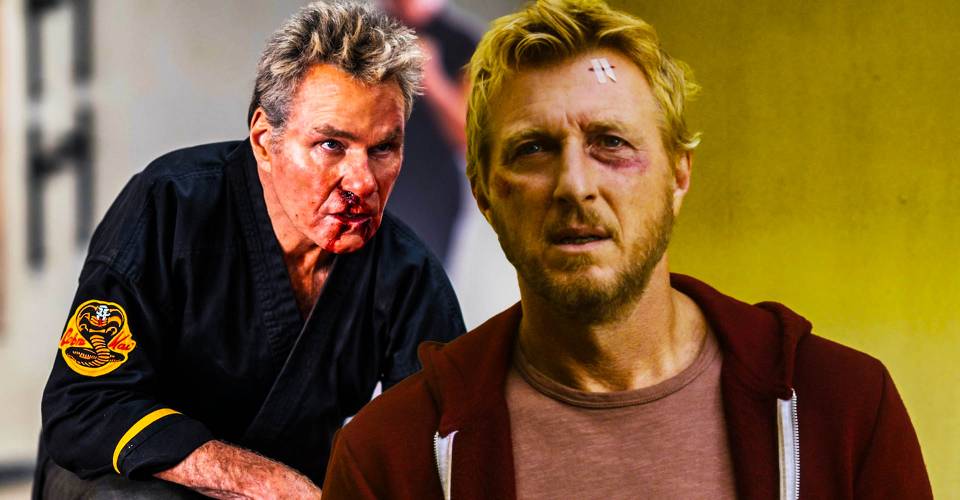 They started the discussion with this statement: Crimes you forgot even happened on the show…and there goes a long list of crimes that went unnoticed on the show. From the very beginning of the show, we have seen Johnny getting drunk and driving. That is one of the recurring crimes in the show. For instance, in season 1, Yasmine's car hits Johnny's car and no one then talks about it. It is a clear case of hit and run. However, fans defended Sam by pointing out that she was in the back seat.
ALSO READ: Demetri Predicted Miyagi-Do's Defeat Way Before It Actually Happened; A New 'Cobra Kai' Deleted Clip Reveals
As far as we are talking about teenagers, almost every teenager in the show has broken many rules. For instance, they committed underage drinking, trespassing, stealing, and almost killing someone off. Students from both the dojos trespassed into each other's and broke things off while fighting. Hawk stole the medal of honor from the Miyagi-Do and wore it around in the school. He even bragged about having it. Robby stole cars from the dealership. He also stole a snake from the zoo to impress his sensei as well as his fellow students. Even Johnny stole an item from his so-called stepfather Sid's house and everyone forgot about it as if it didn't happen. Johnny even beat Carmen's boyfriend Graham outside the bar.
Despite learning and teaching karate for defense, Daniel broke and entered Johnny's house. As mentioned in the post as well, the "official definition of breaking and entering is "attempted to trespass on private property with an intent to commit an indictable offence" Then, Johnny and Daniel break into John's dojo and pick up a fight. The way they settled to rest the fight is also an illegal deal.
ALSO READ: All the '80S Music's Throwback in Fan Favorite Series Cobra Kai
Kreese beating Demetri is also an illegal act. He assaulted a minor. Kreese even tries to cut a finger off of Tory's landlord. Not that he didn't deserve it, but Kreese almost chopped it off and this kind of act is purely an illegal one. Well, the list goes on and on. However, some fans defended these activities by saying that the show is fictional and therefore, there's no need to be hyper about it.
What is your view about the portrayal of these kinds of actions on Cobra Kai? What do you think are other incidents where you could find criminal-like actions? Share with us in the comment box.