They say 'dogs are the best friends of human beings.' Do you believe that? Well, because the fan-favorite Stranger Things star, Sadie Sink certainly loves them. We are aware of Millie Bobby Brown's love for animals. Other actors also share the same love for one or the other animal. But it seems Sadie Sink cannot control her love for them when it comes to dogs.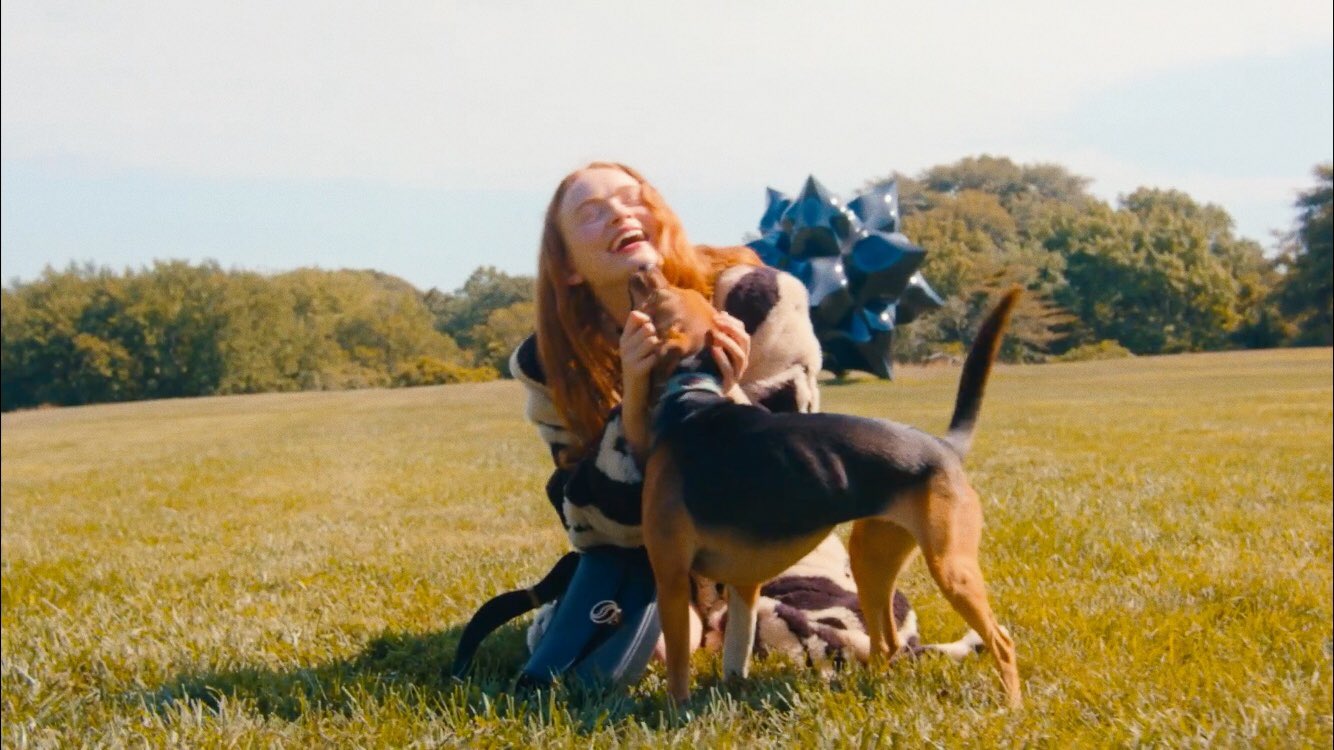 Max Mayfield is not the only character that Sadie played in this Netflix Original show. She also was a part of the Fear Street trilogy by Netflix. Another thing Sink seems to enjoy is playing a part in horrifying shows and movies. Well, one extremely cute incident happened when it was the world premiere of the film when Sadie couldn't take her hands off of this furry baby.
ALSO READ: "Wow! He's so grown up" – When Sadie Sink Spoke About Her First Impression of Bestie Caleb McLaughlin
Sadie Sink melt when she saw a cute furry baby
On the red carpet of the world premiere of Fear Street film, the Stranger Things star went gaga over this furry baby. Watch here and see how much she enjoyed playing with it.
Sadie is known to have an immense love for animals, especially dogs. When she was on the sets of the show, she used to spend her free time with these furry babies. Now, when she entered the event, she saw a dog in an interviewer's hand. She couldn't stop but say, "I needed this. I really missed my puppy." Well, the interviewer handed the dog over to her as she showed love for him. As she started playing with the dog, the interviewer jokingly said if she wouldn't turn into the vampire, or anything scary, the dog would be just fine.
ALSO READ: Millie Bobby Brown and Sadie Sink Are "Bloody Bada**es", Proves a Parallel From 'Stranger Things' and 'Fear Street'
Before talking about the film and her experience of the whole journey, she playfully made all the present people fall for her once again. Well, the film is an American horror film series, with varying subgenres of horror, particularly the slasher and supernatural subgenres. If you love these types of films, this one is definitely for you. You can stream it here and tell us your experience and how did you like Sadie's iconic performance in yet another horror film series?