How would you describe your feelings for your best friend? How did you feel or what was the first impression they left on you? These are some hard questions to give answers to, right? Well, Sadie Sink and Caleb McLaughlin tried to answer these questions. You might remember these two actors dated in Stranger Things, but not in real life. Their friendship and bond seem very deep as they answer these questions.
If we really think about it, Stranger Things is more than fighting the devil monster, Vecna. Since the beginning of the show, we saw these kids as a group of friends. Despite their differences and fights from time to time, they stuck together till the end. They even accepted Eleven as a part of their group. And, of course, how can we forget Eddie Munson? He also proved himself to be the greatest friend by sacrificing his life. Now, Max and Lucas are testing their friendship and sharing how they felt when they first saw each other.
ALSO READ: What if This Stranger Things Crew (Sadie Sink, Finn Wolfhard, Noah Schnapp, and Caleb McLaughlin) Was a Music Band?
Sadie Sink and Caleb McLaughlin: First impressions
Being on the show long as Stranger Things, all the stars connected with each other deeply. For instance, Millie Bobby Brown and Noah Schnapp, and even Millie and Sadie Sink, are also close friends. But Caleb and Sadie's bond and chemistry are a little different from everyone else's. Here is how they felt when they first saw each other.
These two first met each other when they were on Broadway. They would always go to Broadway park and sit and just hang out. How did Sadie feel when she first met Caleb? Well, as she shares, he doesn't remember the actual meeting. However, when they met on the Netflix Original show, she thought, "Wow! He's so grown up."
Naturally, seeing each other like this on the sets professionally makes things a little awkward. But these two hit it off with each other. According to Caleb, Sadie was a cool and really nice person.
ALSO READ: Caleb McLaughlin: Age, Net Worth, Latest Cars, House, Siblings, Girlfriend
Further, Sadie shared what Caleb meant to her. Have you had a person in your life who you can go to and just be who you are? Well, that is the kind of person Caleb is for Sadie. They both share the same journey and, therefore, they connected with each other. These two are always there for each other, supporting each other and loving each other. Indeed, their on-screen chemistry has the basis in their off-screen friendship, it seems.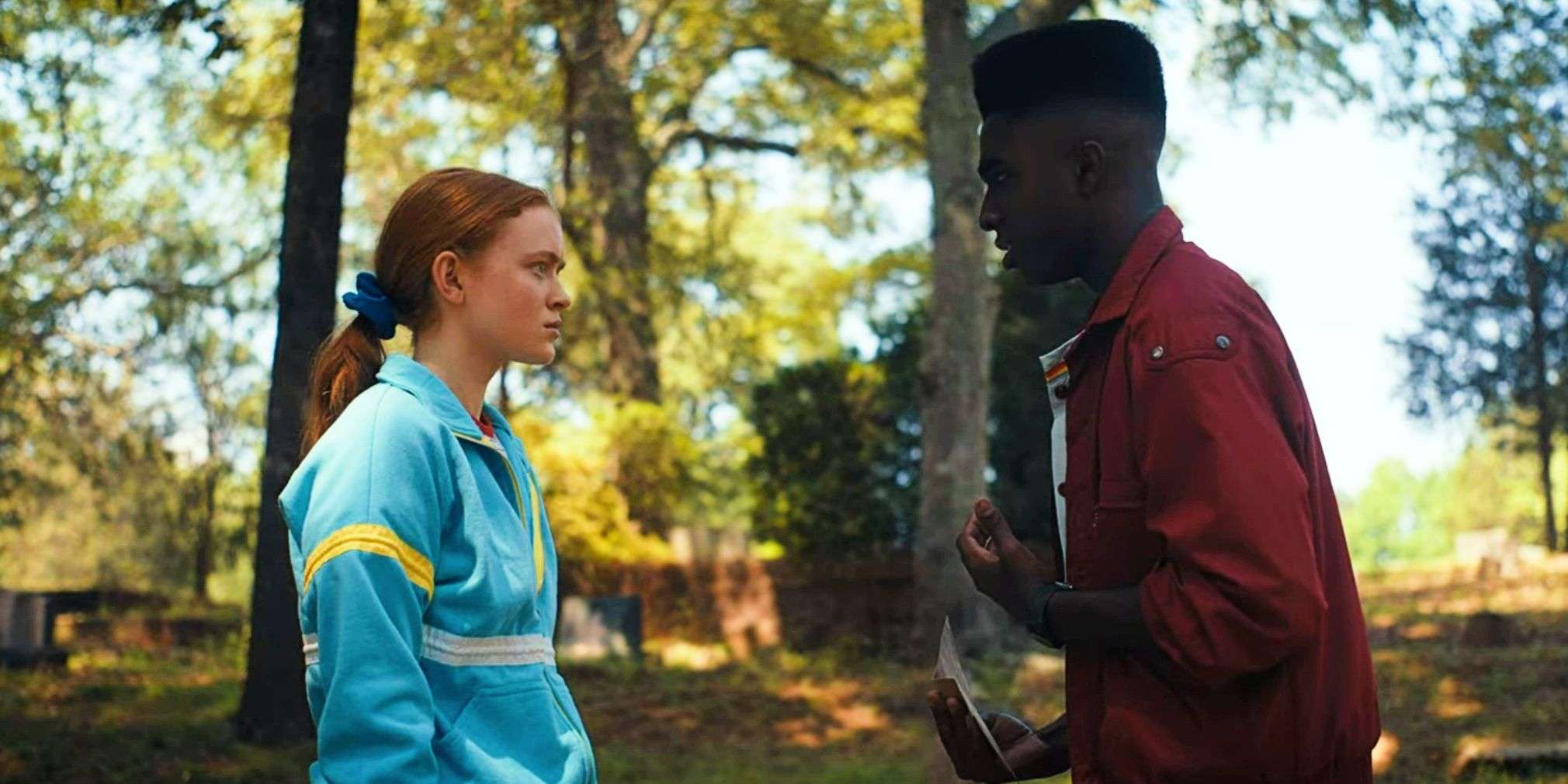 Do you also have a friend like these two have? Did you tell them how much you appreciate them? Tell us your favorite Stranger Things moment when they showed a great example of true friendship while watching the show again here.