Superman has been played by various actors several times on the screen, but those who left a mark include the British actor Henry Cavill. The actor first appeared in the DCEU's Man of Steel. Speaking of DC, what a wonderful world of comics we have with us, thanks to the publication. It has given us many wonderful superheroes and incredible stories that never disappoint us, a fan world where we can get lost for hours, leaving all our sorrows behind. And thanks to technology and creativity, we get to witness the magic called films. These amazing comics, when turned into films, immediately doubled our pleasure.
Recently, Cavill confirmed the making of Man of Steel 2, and since then, the fans have gone crazy. They are suggesting all the possible storylines that could be shown in the sequel of the film. Hence, we have decided to bring you the 5 best stories from the comics that can be shown in Man of Steel 2.
ALSO READ: Henry Cavill Uncovers the Thoughts of Christopher Nolan and Zack Snyder Behind the Iconic Superman Role
5 Superman storylines from the comics that will suit Henry Cavill 
Following are the 5 best stories that can be adapted as Superman films:
1. The battle with Bizarro (1959)
Bizarro is considered one of the most entertaining and intriguing enemies that Superman has encountered. It is comparable to what Moriarty is to Sherlock Holmes. The Duplicator Ray is used by Lex Luthor to create a Bizarro version of Superman when he gets his hands on it. Unfortunately, Bizarro isn't exactly a replica of Supes, which is bad for everyone concerned.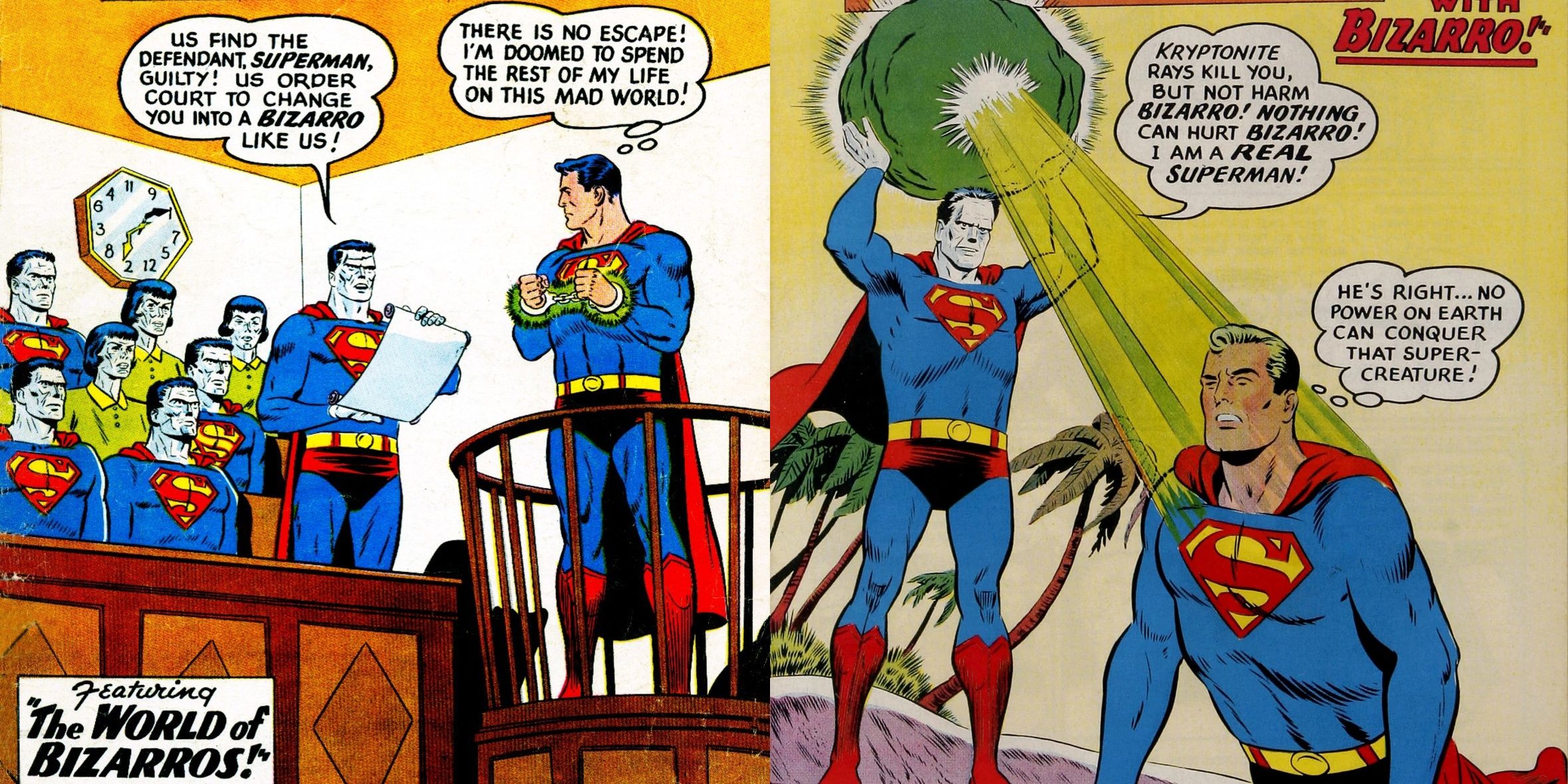 This idea fails when the duplicate Bizarro starts creating new Bizarros. To stop this, the Bizarro created by Luther and Superman come together. If this idea is converted into a film, it will be a full-on sci-fi adventure.
ALSO READ: "Superman or Batman" – When Henry Cavill Desperately Tried Convincing 5 Year Olds to Choose Superman Over Batman
2. For the man who has everything (1985)
This comic story is one of the most famous and loved Superman stories. This is a story that involves Superman's birthday. It can be found in "Superman Annual" #11. Superman is discovered in a catatonic condition by Batman, Robin, and Wonder woman as they go there to give him his birthday presents. They also discover an alien attached to his body. Superman goes into a state of imagination and starts imagining his life on Krypton with his wife and kids. In the end, Superman engages in a significant fight, awakens, and the rest of the heroes celebrate his birthday.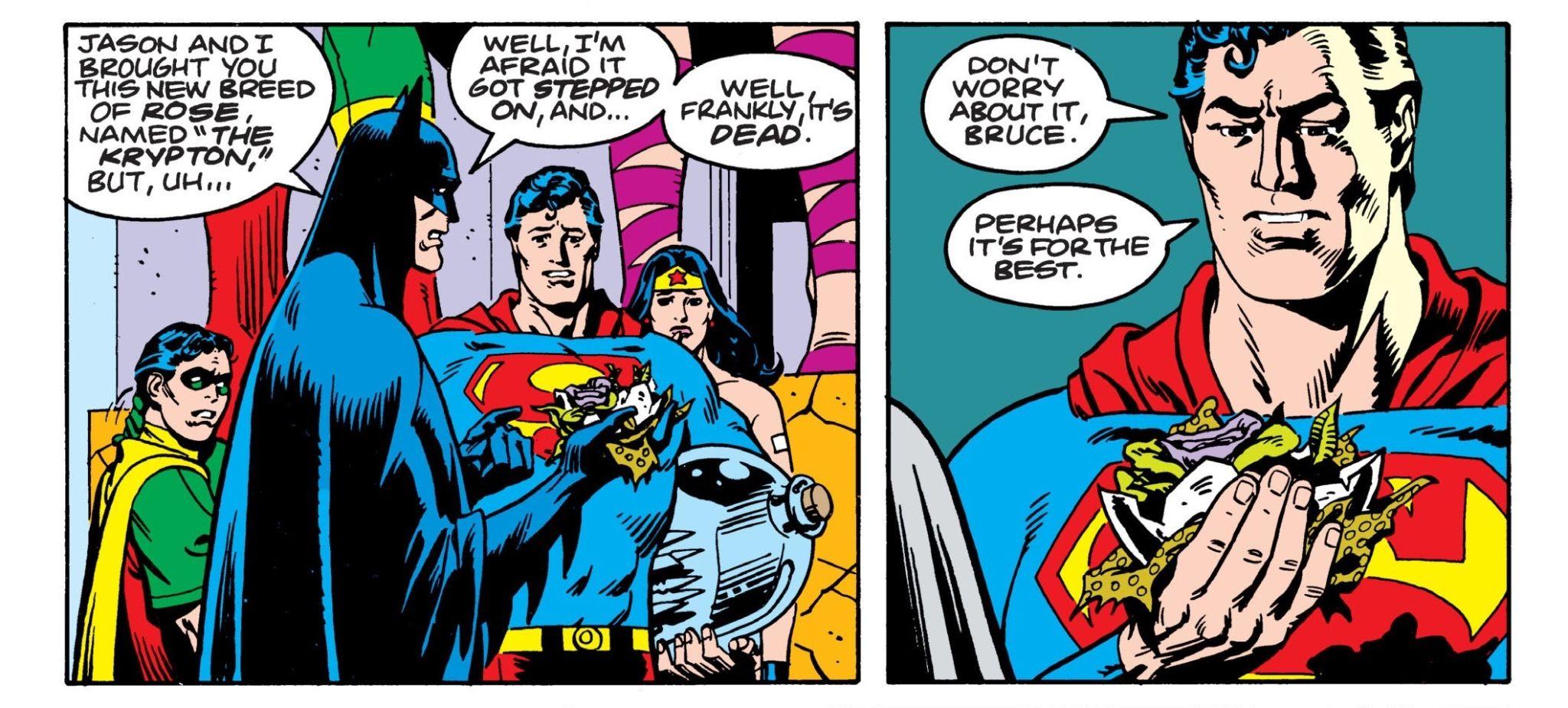 This may be a fantastic method to introduce Superman to fans in a different light. Unlike Batman vs Superman, this idea will allow for certain new entries that can appear without competing with Superman. It would also show a different version of Superman and his life, that includes his wife and kids.
ALSO READ: 5 Ways Warner Bros Has Disappointed Henry Cavill's Superman
3. Peace on Earth (1998)
Yet again, one of the most admired stories of Superman is Peace on Earth. The storyline depicts Superman attempting to address one of the greatest problems affecting people worldwide: hunger, without any significant supervillains. He starts distributing food to hungry people all around the world after seeing a poor girl and making the decision that he wants to feed everyone on Earth.
After a brief struggle when he tries to bring food to a nation whose military doesn't want him there, Superman chooses to abandon his mission. He understands that being an inspiration and offering hope will have the most impact on the globe.
This can be a unique storyline with hunger as the main villain. Superman dealing with real-world problems can help his character grow. He is proven to be really noble by using his abilities in various ways and by helping others rather than hitting bad guys. The true query is whether or not viewers will be intrigued by a superhero movie with minimal action and straightforward displays of valor.
ALSO READ: "He's literally Superman" – Henry Cavill Unintentionally Puts Pressure On 'The Witcher: Blood Origin' Actor
4. Camelot of falls (2006)
People have always found stories about the future intriguing and interesting. This comic revolves around the same. Nobody has ever given thought that whatever Superman is doing today might prove harmful in the future. What if all his heroic acts just served to bring about disaster in the future? In this series, a mysterious person from the future comes and warns Superman about the consequences of his action and how it will affect the future. The constant winning of the heroes might eventually make them lose in front of a bigger crisis.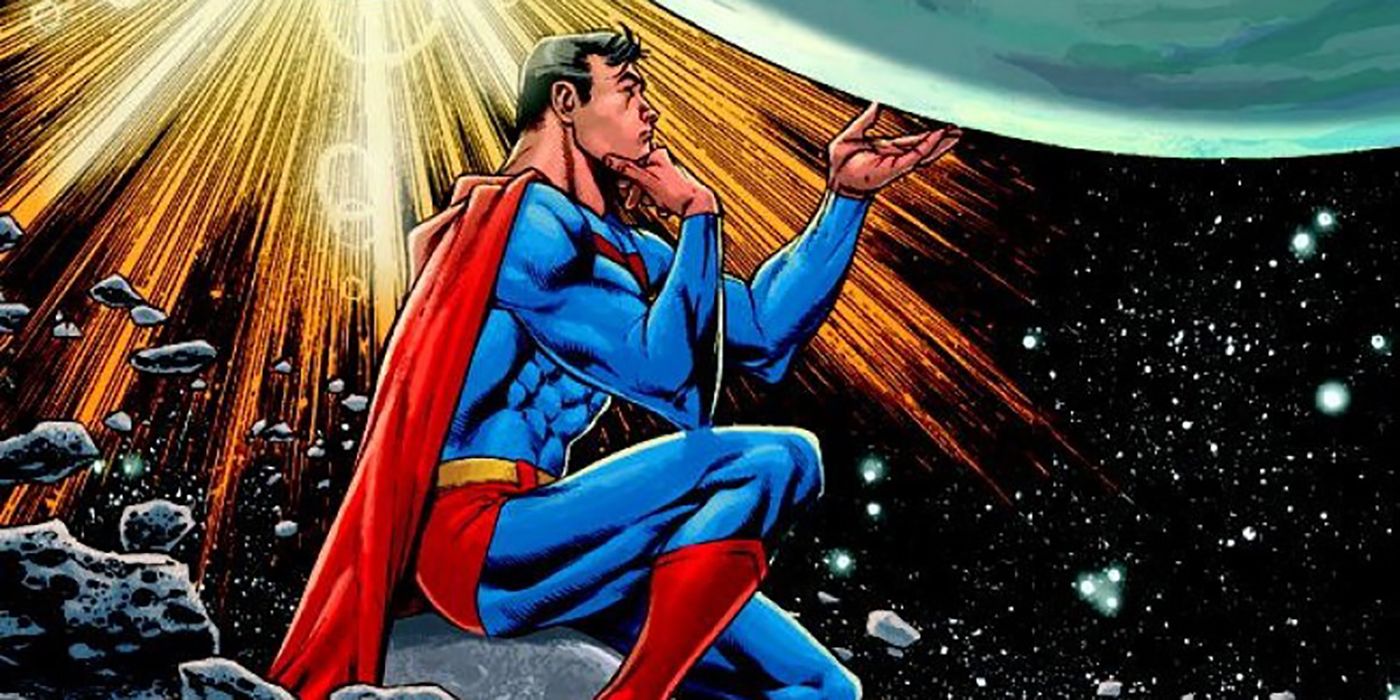 This is a moment of thought for both Superman and the audience. What if the constant winning makes the heroes and their powers so monotonous that they could not take over a bigger villain in the future?
ALSO READ: Zack Snyder Chose Henry Cavill As Superman for His "Innocence"?
5. Brainiac (2008)
Brainiac is one of the hugest villains from the comics, who has not appeared in the films yet. Action Comics #866–870 included the "Brainiac" narrative, which is a favorite of readers and features the antagonist. Although the narrative isn't the character's debut, it does demonstrate Brainiac's full strength when he engages Superman. Another character that has the scope of being in this film is Supergirl because when the battle happens, Supergirl is the one supporting Superman.
This way, two new characters can be introduced in Man of Steel 2. However, Brainiac does not have a lot to do with Lex Luthor; it can help in relaunching the character. It does not have much to do with Clark's wife Lois.
Anyway, these were the 5 comics that can be adapted as films for the upcoming Henry Cavill starer Man of Steel 2. However, until this new part arrives, you can watch Man of Steel on Netflix.
ALSO READ: Henry Cavill and Superman Trend on Twitter as Fans Pour Out Their Feelings for Their 'Man of Steel'