To have a physique like Henry Cavill is a dream of many. Standing 6 feet 2 inches tall, the British actor has an absolutely well-maintained build and is an inspiration for a number of fans. His look for Netflix's original series, The Witcher is something fans have always admired. And now that the prequel series is under production, its primary actor, Laurence O'Fuarain, who will play the role of a warrior, aims to build a Superman-like soma.
Set some 1200 years earlier than the events of the parent series, the prequel chronicles the history of the origin of the Elven blood-carrying mutagens. While discussing how he is carving his muscles for his role in Blood Origin, O'Fuarain stated that Cavill's bodily framework is what he is aiming for. Known for his role in the 2013 Vikings movie, the Irish actor is determined to steal his audience's heart once again.
Blood Origin star aims to build a Henry Cavill-like physique
While conversing with Entertainment Weekly, the actor said that he put pressure on himself to match Cavill's physique, who plays Geralt of Rivia in The Witcher. Regarding Cavill's role in the DC Extended Universe, O'Fuarain remarked, "He's literally Superman," which is a quality that even director Zack Snyder pointed out, as chose his Superman. Perhaps Cavill's hunk-like build for his role as a monster butcher in the Netflix Original pursued the prequel actor to follow his footsteps.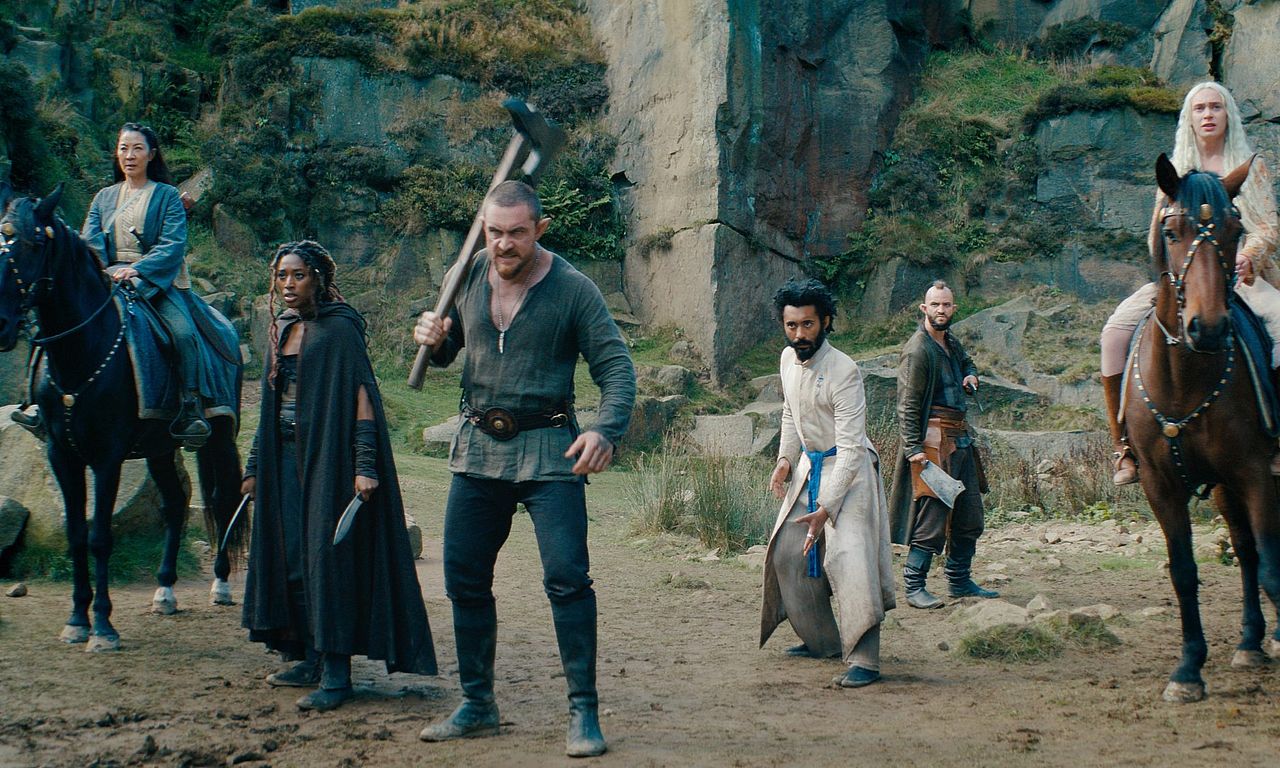 Laurence further suggested lifting the original axe during shoots will be sufficient to pump his body. The weight of the axe will probably be enough to help him burn all the extra calories. Notably, the Irish actor will play warrior Fjall in Netflix's miniseries. As per the lore, Fjall was a part of a clan that swore to protect the then king. The character carries a deep scar within and might fight battles with the most unlikely of allies as a part of his redemption journey.
ALSO READ: The Witcher Blood Origin: New Images Show the Main Trio in Fighter Avatar
The Witcher: Blood Origin will stream on your screens only on December 25th. So put on your Witcher costume and dance in joy as Witchmas will soon be here for the grand celebration. Does Henry Cavill's workout schedule inspire you? Let us know in the comments below.