There are some shows that reserve a special place in our hearts because we relate to these shows more than others. Never Have I Ever, a coming-of-age comedy-drama on Netflix has always been a fan favorite. Their high school drama, relationship issues, triangles, and, most importantly, their relationship with the surrounding elders have been the major attraction of the show.
Now, watching these teen cast members out of their roles, and into real life makes us adore them the most. Therefore, the fans of the show would love to see the cast members take a trending challenge. An interviewer asked some actors in the show some questions, and their answers were hilarious.
The cast of Never Have I Ever goes along with the trend
As a teenager in today's time, one knows almost all the trends. And the stars from the Netflix Original drama, Never Have I Ever, are the trendsetters. But this time, they went along with the trend and answered some 'He/She is a 10 but…' questions.
The young cast members, along with the others, faced some He/She's a 10 but… questions, and all of them had to give their ratings to the described person. Well, Jaren, who plays Ben in the show, gets, "She's a 10 but she has a temper." The interviewer was definitely talking about Devi. And Jaren gave the girl with the temper 8.5 out of 10.
ALSO READ: Maitreyi Ramakrishnan Apologizes to 'Never Have I Ever' Fans for the Photographs They Take With Her
Cultural values have been a huge part of the show. So, when Richa Moorjani, aka Kamala in the show, got "He's a 10, but he thinks your culture is holding you back," she gave her a flat minus rating. "No, that makes him a -4,053," said Richa. This is now the end of these hilarious responses. The most hilarious of them all was Darren, aka Paxton. When the interviewer said, "She's a 10, but she makes a pros and cons list," he probably didn't understand the context. He responded and said she could do it in her head, but if she's always writing it out and making him read, he will give her an 8.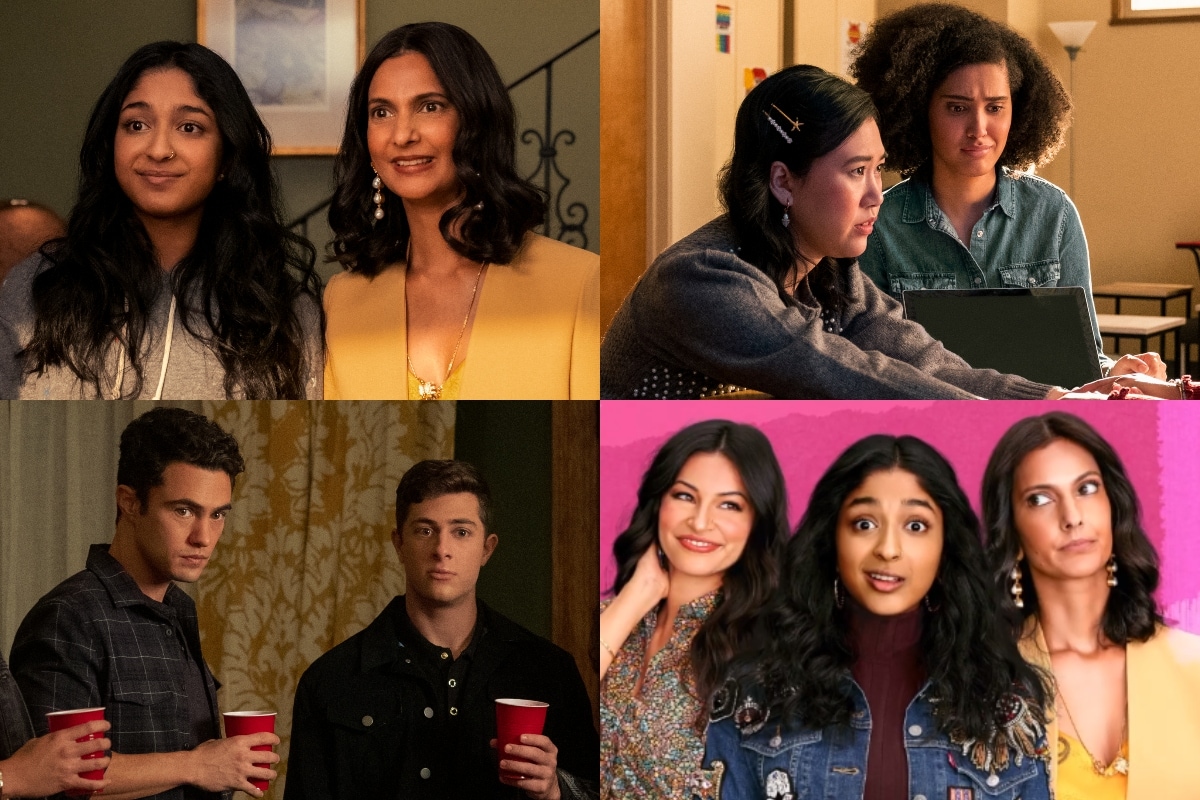 Well, it turns out Devi's mother is not as alien to the modern world as the viewers assumed. When she got her challenge, "He's a 10, but he's a rival dermatologist," she instantly threw him off the charts. The drama queen, Eleanore, brings a self-obsessed man to 5. And Maitreyi, aka Devi, from the show, expressed her feelings to the one who's a 5 but shows up when she needs him the most. They were talking about Ben, by the way. Maitreyi said, "A 10. That's a definite 10."
ALSO READ: 'Never Have I Ever' Is More Than Just a Teenage Story, It Is a Discovery of Self and Coming to Terms With It
These fun and cozy actors have a totally contrasting personalities on the show. You'd love them on-screen as much joy as you had to see them in a different light. Watch the show here and share which moments you loved the most from the show.