Never Have I Ever isn't just some normal teenage drama. It's a clean comedy with a lot of intellectual jokes. But it isn't just up to that. The show somewhere makes you feel very familiar with situations around you. For instance, have you ever met someone with a normal or maybe a weird name that you couldn't pronounce, so now you call them by a different one? There's a similar case in Never Have I Ever with the protagonist Devi and her "arch nemesis" Ben Gross.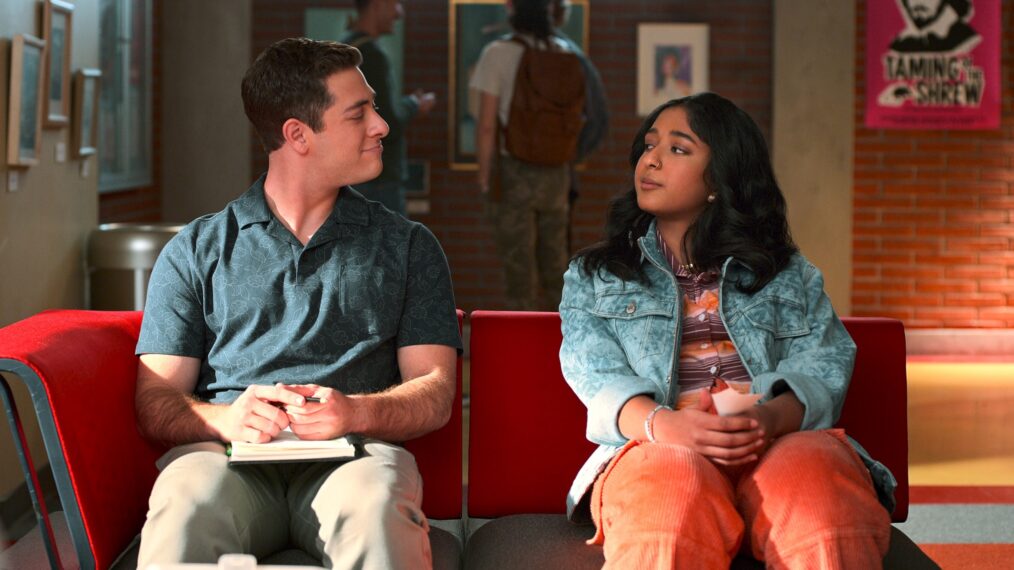 Although they dated briefly in season 2 and Devi was in a relationship with Paxton Hall-Yoshida at the start of season 3, Ben still holds feelings for her. They started the series as bitter competitors and intellectual rivals. Fans are divided about whether Devi would get along with Ben or Paxton better, and depending on your perspective, Ben's use of the name "David" for Devi may work for or against him.
ALSO READ: Did You Know 'Never Have I Ever' Creator Mindy Kaling Acted as 'Batman' Megastar Ben Affleck at an International Film Festival?
Never Have I Ever called a Devi "David"
Ben started referring to Devi as "David" to torment her and get under her skin while their competitive rivalry was in full swing. Devi didn't care about it and usually responded to Ben's mocking with a clever one of her own. Since the first episode of Never Have I Ever, the term has been a part of their relationship. It is still there in season 3. But as their relationship deepened at the conclusion of season 1 and into season 2, Ben began to address Devi by her true name. You can watch Ben calling Devi "David" in this YouTube short.
In Never Have I Ever, Devi and Ben are presented as fierce rivals who try to outshine one another in the classroom. They have been in a continual state of competition. That caused them to become more resentful toward one another since they were kids. Ben agrees to take Devi all the way to Malibu. He did that so that she may be with her family when they scatter her father, Mohan's, ashes. This eventually lessens their animosity towards the conclusion of season 1.
After Ben traveled so far and waited to make sure Devi was okay, the first season finished with the couple sharing a passionate kiss. They even dated for a short while in season 2, but she doesn't disclose that she's also seeing dreamboat Paxton Hall-Yoshida. Hence, when that's uncovered, both the boys break up with her. By the conclusion of season 2, Devi and Paxton reconcile. However, Ben's storming out when he witnesses the couple kiss raises the possibility that he still has emotions for her.
ALSO READ: Watch: 'Never Have I Ever' Starlet Maitreyi Ramakrishnan Beautifully Grooves to an Iconic Indian Dance Number
By the end of season 3, Devi realizes she still has feelings for Ben. Season 3's finale episode ended with them kissing and Devi sitting at the door. Let us know in the comments whether you're team Ben or team Paxton.