Halloween came and with it came haunted dresses and parties. The atmosphere of horror was everywhere during the time. While it's celebrated in October, an infamous incident from March is still haunting people. The Will Smith slap-gate incident took place a few months back, yet it is still in people's minds as a horrific event. Why are we saying this? Because a Halloween costume revived the incident.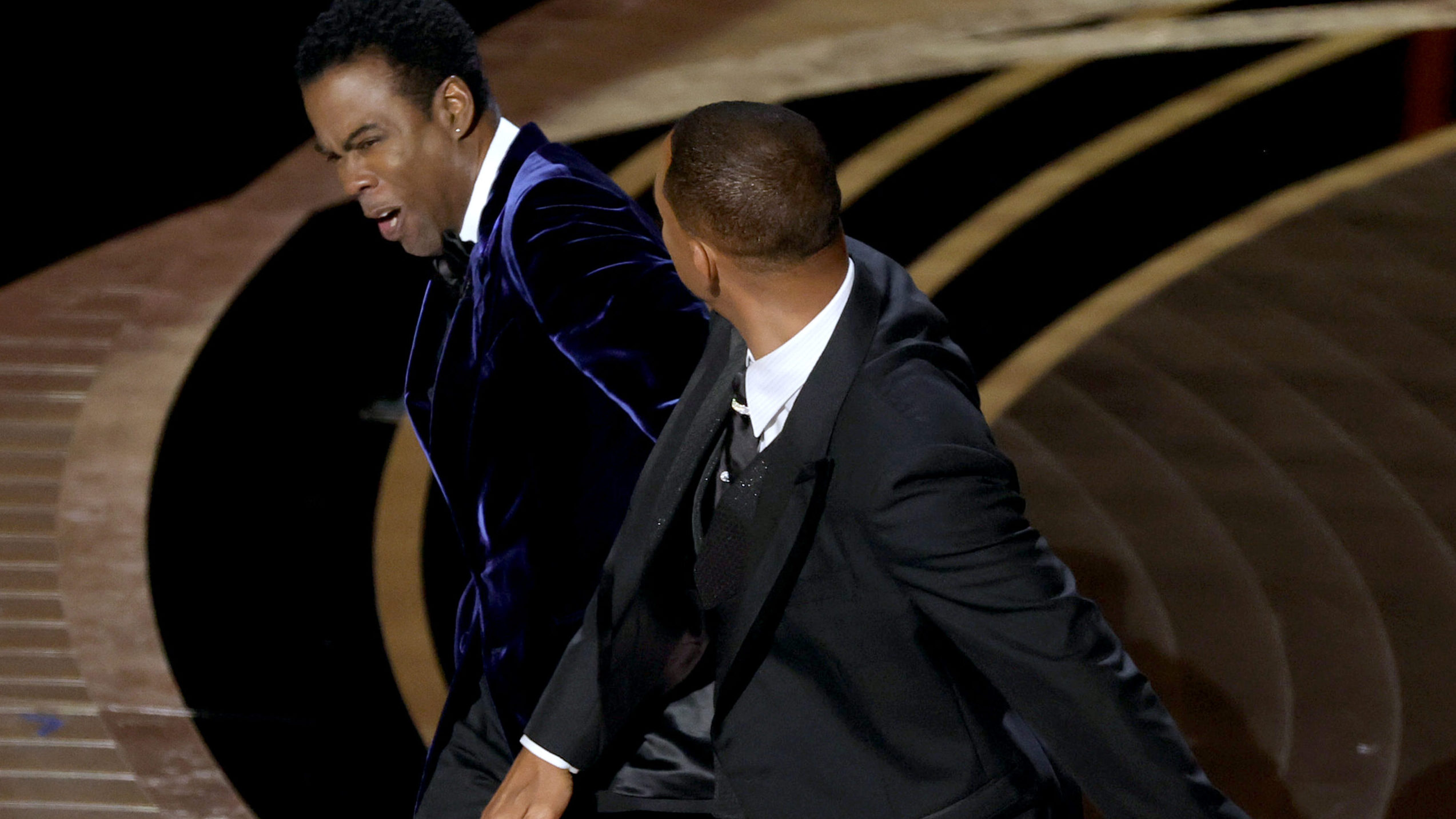 Earlier in 2022, during the Academy Awards, Chris Rock made a joke about Will's wife Jada Smith. It angered the actor, and he got up to slap the host. While the Fresh Prince got banned from Academy Events for 10 years, he apologized publically as well. Everyone present, along with the viewers, was shocked to see this happening. The incident horrified people so much that the incident inspired a Halloween costume this year. Here is everything about the controversy revived.
ALSO READ: "Will and I are continuing to do what we have done…"- Jada Smith Opens up About Will Smith and Chris Rock's Oscar Slap and How They Are Dealing With It
The Will Smith controversy revived by a Halloween costume
A young model revived the controversy in talk show, The View's annual Halloween-oriented episode. Kids dressed in various costumes influenced by the year's most talked about topics. This most-talked-about topic obviously included one of Hollywood's biggest incidents this year, the slap-gate. The "Boo Are You Wearing?" part of the episode showcased a few kids wearing costumes that included 'horror stories and shocking moments' of the year. And one kid, dressed up in a golden all-over suit with an imprint of a hand on the cheek.
While the incident was really horrifying and violent, the wardrobe supervisor, Ashley Alderfer Kaufman, explained the costume. She said their goal wasn't to support any violence. They, including everyone, literally couldn't stop talking about the infamous hottest topic of the year. Thus, they interpreted 'The Oscars Slap' their way and dressed a young model in a costume of the Oscars statue with a handprint on its cheek.
The costume gave rise to much debate in the comment section of the episode's YouTube video, with fans expressing their displeasure with the costumes, espeically the Oscar one.
ALSO READ: "I ended up discovering…" – When Will Smith Spoke About Having Suicidal Thoughts
The former President of the USA, Donald Trump, Margot Robbie and Ryan Gosling's upcoming film Barbie also inspired costumes on the show. While everyone talked about all these issues and topics, what was it that attracted your attention this year? What is your interpretation of the Oscars Slap of Smith? Feel free to tell us in the comment box below.