Ryan Reynolds and Rob McElhenney bought Wrexham A.F.C., a Welsh football team. Both of them seem genuine in their emotional and monetary support of the soccer club. They are not, however, just observers. The first, and maybe most significant, factor is that Ryan Reynolds and Rob McElhenney seem honest. Their passion and love for Wrexham, the struggling Welsh soccer club they purchased two years ago, is a compelling act.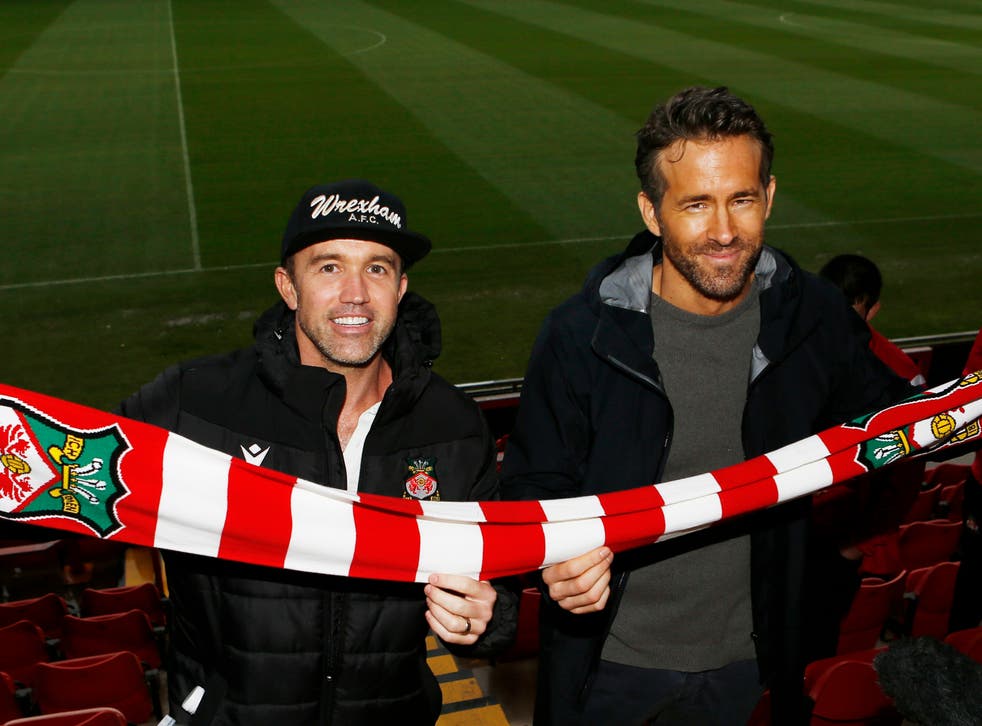 But what does the club have to do with Ryan's mother? Well, Ryan has recently posted something that has made his mother, Tammy Reynolds, get all over the news. Let's dig in deeper.
ALSO READ: Ryan Reynolds Once Gave 'Game of Thrones' Heartthrob Emilia Clarke the Most Astounding Birthday Gift Ever
Ryan Reynolds misses his mother
Ryan Reynolds recently appeared in an Instagram video by wrexhamfx, along with Rob McElhenney. In this video, both of them can be spotted learning Welsh. They seem to be learning some very specific words' meanings in Welsh. Those words are "terrible" and "idiot". Later on, these two ask the host to use both of these words in a sentence. The host got fed up with such questions and replied with something savage.
Reposting this video further on his story, Ryan mentioned, "miss my mom too. (She's still alive…)" It is likely that his mom had some highly savage replies that she might have used on Ryan in the past. Given the Deadpool actor's wit, we won't be surprised if savageness ran in the genepool. But why did Ryan mention that she's still alive? The reason behind that is that this post is a follow-up post.
The previous post was about Ryan's father. In that post, Bryan shared one of the recent posts by wrexhamfx, where Phil Parkinson can be seen yelling at the players in the dressing room. Ryan reposted it and captioned it, "Makes me miss my dad." His father had passed away in 2015 at the age of 74. That is why, when Ryan posted the next story with reference to his mother, he had to clarify that she was alive.
Well, Ryan Reynolds sure missed his parents a lot. That too, when he is expecting a fourth baby. This shows how incredible of a son Ryan is. But, if you want to see him act like a baby, check him out in Netlfix's Red Notice.
ALSO READ: "It's pretty wild"- Ryan Reynolds Reveals How Spending the Summer With 4 Women Looks Like