Very recently, we heard the news about Chris Evans becoming PEOPLE'S Sexiest Man Alive for 2022. This reminded us of our beloved and everybody's favorite Deadpool actor, Ryan Reynolds. Do you remember, he was also titled as the Sexiest Man Alive in 2010? The actor, at the time, sat for an interview and shared a few of the details, which made him the sexiest man.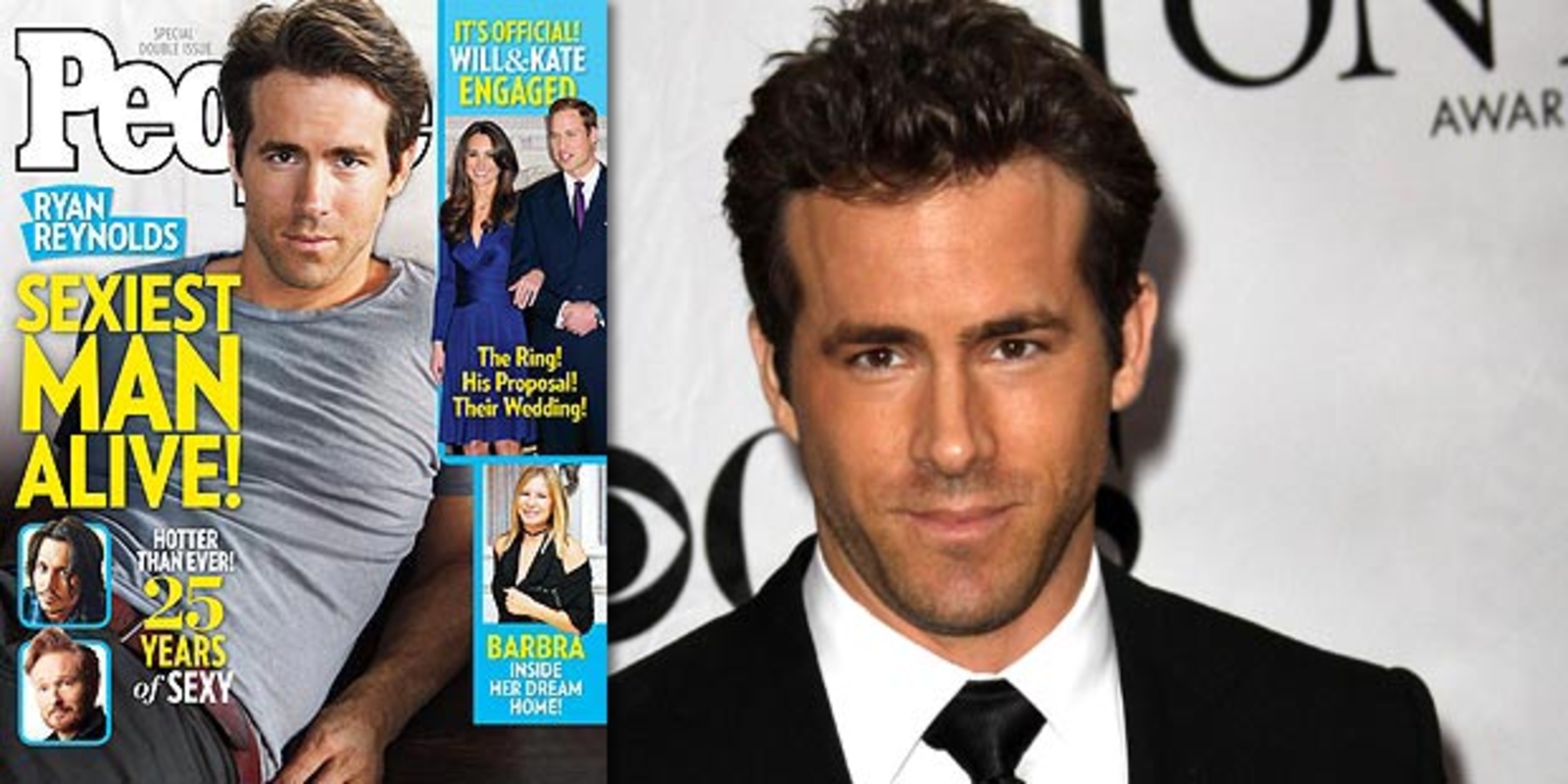 Currently, The Proposal actor is the co-owner of Wrexham AFC with his partner Rob McElhenney. Reynolds is about to be the father of the fourth child with Blake Lively. And we will see him in the most awaited film Deadpool 3 alongside Hugh Jackman as Wolverine. Amidst all this futuristic approach, let's pause for a moment to appreciate the Sexiest Man Alive.
ALSO READ: When Ryan Reynolds Gave Away a Painful Truth for Paul Rudd as He Became the Sexiest Man Alive
Appreciation for Ryan Reynolds as the Sexiest Man Alive
The title, Sexiest Man Alive, is one of the most loved and powerful titles. After the Deadpool actor, there have been many actors who won the title and enjoyed being sexy. But for his fans, Reynolds will always be sexy because of this secret. And the secret is that he has a great sense of humor. In an interview a few years ago, the Sexiest dad sat with an interviewer and revealed some sexy things about himself.
Did you know Reynolds prefers to sleep naked? Because according to him, if you break into his home, there's nothing scarier than a naked 6'2″ tall man coming to you in the middle of the night. The Canadian-American actor has a deep respect and love for his native country. He wants to look like Dick Van Dyke.
ALSO READ: Fan Art Shows How Hugh Jackman's Wolverine Would Look in Ryan Reynolds' 'Deadpool 3'
Therefore, he maintains his physique with exercises and adding protein and carbs into his diet. Just like Henry Cavill, the Red Notice star cannot say no to the Ultimate Pizza in New York. Every time he passes through it, he has to eat at least a slice. The actor doesn't have the patience to sit through a few hours. So, he doesn't like massages, but he likes to run. Also, he has never had a manicure or pedicure. However, the actor has a tattoo that he regrets now. And he got his ears pierced as well.
And when he had to choose between this or that, his answers were surprising. First, he had to choose between laid-back or tightly wound and he chose both. As he was laid back in the house, but as he was a workaholic man, he was tightly wound professionally.
ALSO READ: "It's a shame that they robbed him of everything"- Henry Cavill Stans Are Enraged Over People Crowning Chris Evans as the Sexiest Man Alive 2022
Between beer and champagne, it was very obvious to him it was always going to be beer. The actor likes Johnny Walker Blue, the Scotch as well. Did you know the Canadian-American actor sleeps only for around 6 hours? Well, that's what he said. And he also said if he had to choose between half empty and half full, he'd go for the half full. He said, "I've never been a pessimist." And he is a repairer rather than a replacer.
Well, apart from these qualities, Ryan Reynolds defined Canadian sexy as well. They are sexy if they can ice-skate on anything, on wood, too. Of course, their accent and they also apologize a lot and easily. But the most important and the sexiest thing is they are inherently self-deprecating, which served him right in his personal and professional life.
Ryan Reynolds just made it clear how self-deprecating can be the sexiest thing in the world. What do you think is sexy for you? Feel free to share in the comment box below.