When it comes to cartoons, we directly remember Warner Bros. They've given us the most memorable childhood memories by giving us Porky Pigs, Elmer Fudd, Tweety, Looney Tunes, and many more. These cartoons were so popular back then as they still are that they inspired many spin-offs with works that combine live-action and animation. One such live-action/animated film, Space Jam, has a legendary NBA player starring in it, and you can now relive the magic on Netflix because the movie is now streaming on the platform.
Michael Jordan as his own fictional version in Space Jam
Space Jam is an animated movie directed by Joe Pytka. The animation sequences are directed by Bruce W. Smith and Tony Cervone and written by Leo Benvenuti, Steve Rudnick, Timothy Harris, and Herschel Weingrod. The film stars Wayne Knight and Theresa Randle appear in supporting roles. While Billy West, Dee Bradley Baker, Kath Soucie, and Danny DeVito headline the voice cast, along with Michael Jordan himself. Netflix recently announced that the movie is going to stream on its platform and the fans cannot keep calm.
Space Jam is a fictionalized account of the timeline between Jordan's initial retirement from the NBA in 1993 and his return in 1995. During that time, the Looney Tunes characters enlisted him to aid them in a basketball match against visiting aliens.
ALSO READ: David Beckham Netflix Documentary: Here's What to Expect
Meanwhile, Swackhammer (Danny DeVito), an evil alien theme park owner, needs a new attraction at Moron Mountain. Therefore, he sends his gang to kidnap Bugs Bunny (Billy West) and the Looney Tunes. Bugs challenges them to a basketball game to determine their fate. The aliens agree, however, they steal the powers of NBA players, including Larry Bird and Charles Barkley. So, Bugs asks the superstar player Michael Jordan for his help to save them.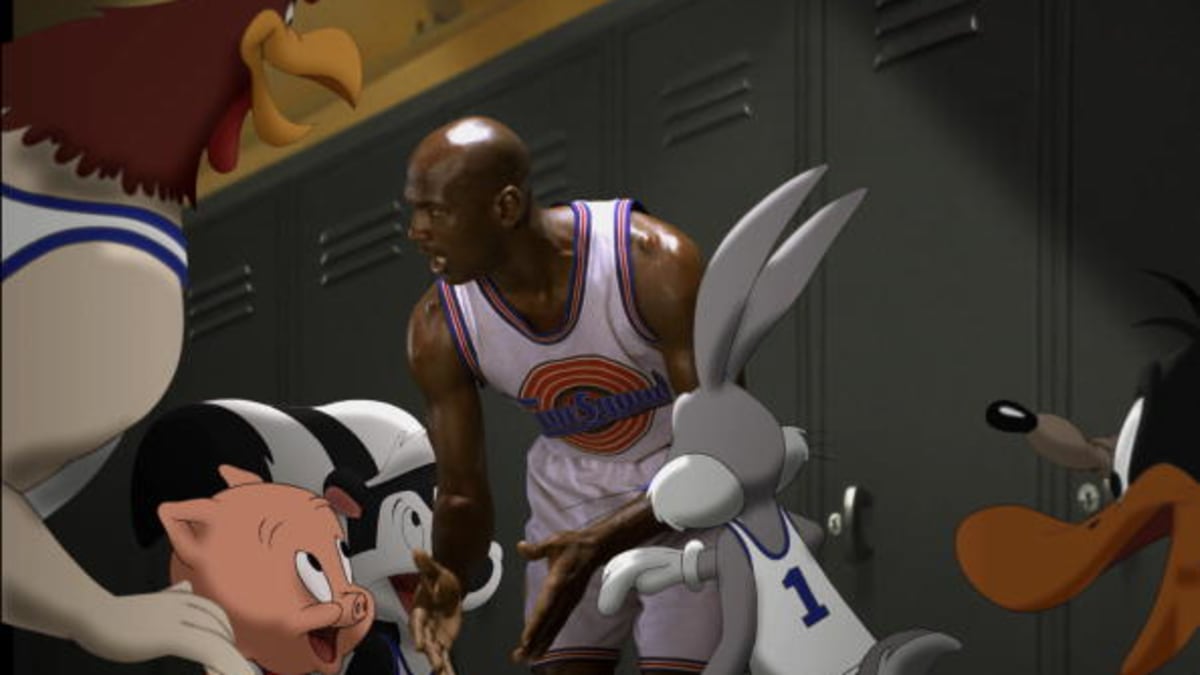 The movie received mixed reviews at the time. However, the technical achievements of its intertwining of live-action and animation garnered some praise for the movie. The movie received 6.5/10 from IMDb, 44% from Rotten Tomatoes, and 59% from Metacritic. Despite the mixed ratings, the movie earned $250.2 million against a budget of $80 million, which is pretty good. Space Jam: A New Legacy, was released in July 2021, with LeBron James in the lead role.
ALSO READ: Adam Sandler Says, "I don't care if Lebron [James]'s playing" to Inspire Underdog Juacho Hernangomez in Netflix's 'Hustle'
The combination of sports and animated cartoon characters is epic in the movie. Stream it on Netflix now and share your views about the movie with us.