What do you expect from a meeting between a Cobra Kai star and the team of ONE PIECE on Netflix? Jacob Bertrand recently visited the set of One Piece and shared the fun and excitement with us on his Twitter account. Let us look at the photos and videos of this visit.
When the Cobra Kai star visited the set of One Piece!
We all have seen Eli's transformation in the show's very first season. He becomes bada*s as taught by his sensei. Now he is all set to go beyond Cobra Kai and make some pirate friends at the One Piece live-action set. This is not out of character for Jacob Bertrand, who plays Eli in the Netflix Original, because the actor is an avid fan of One Piece and wanted to see his favorite anime adapted into live-action series.
ALSO READ: Ahead of 'Cobra Kai' Season 5, Fans Make Their Bets For Robby or Miguel Winning a Fight
One Piece is a live-action adaptation of an ongoing Japanese manga movie in 1997. Iñaki Godoy, Mackenyu, Emily Rudd, Jacob Romero Gibson, and Taz Skylar are the cast members of the show. The star of the Cobra Kai series, Jacob Bertrand, recently visited the live-action sets and shared some pictures on his Instagram. Look here:
"What a week guys! I had the opportunity to visit @onepiecenetflix's set in South Africa! I had so much fun nerding with the cast and everyone else! And like me if you want Iñaki (Luffy) to become the third binary bro" posted Bertrand. He also addresses One Piece actor Mackenyu and marvelled at how he talks with the sword in his mouth.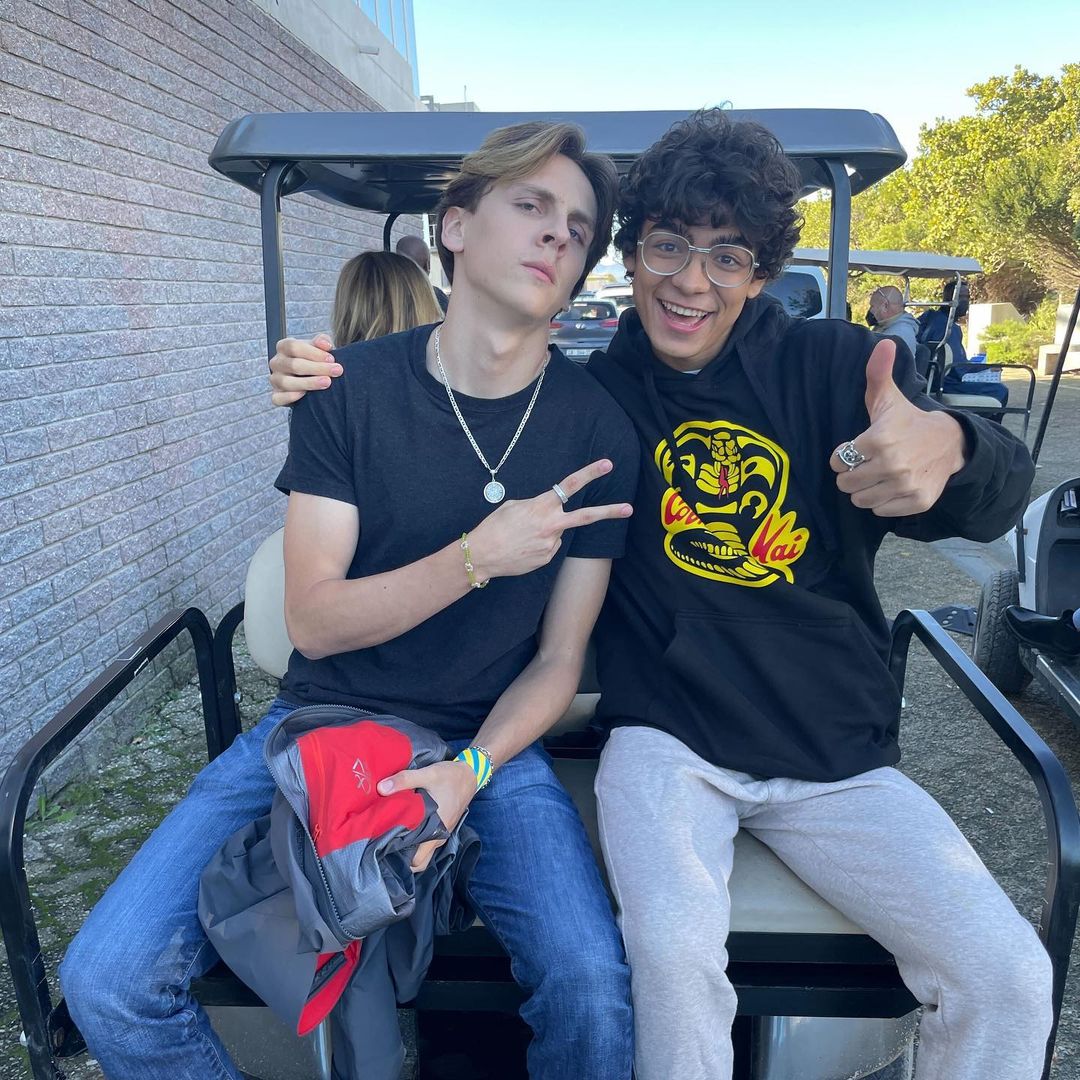 Jacob met the stars of the upcoming show and clicked photos and filmed a video with them. Filming of the upcoming series is running smoothly. There is also the suspicion that the filming will take a little longer. Other actors have graced the set already. There is not an official declaration about the release date of the series.
Meanwhile, Jacob will return to our screens with Cobra Kai season 5 on September 9th, where we will meet his character Eli in the aftermath of the Valley tournament, where he won in the last season.
Cobra Kai is streaming on Netflix. Watch the series again to get a good rundown of all the events uptill season 5.
Watch Here: Cobra Kai