Julia Garner is one of the most talented and skilled actors in the industry. She has portrayed her character in the dark thriller drama Ozark so well that she's gained more love from her fans. Julia has won many awards for her character as well. Her character Ruth has a dark side to her.
Another character she's played is a victim of rape in a movie named Electrick Children. This character is also emotionally triggering. Julia has played more such dark characters. But what could be the reason behind her getting such roles? Let's find out.
Julia Garner gets these unconventional roles more. But why?
Many a time, it happens that only certain actors can pull certain types of characters. Not because others do not have the skills, but because only those actors can fulfill the demands of the character. For instance, one cannot imagine anyone else being Captain Jack Sparrow other than Johnny Depp or any other Iron Man than Robert Downey Jr's version because these actors have given their everything to make the character life-like. Moreover, they have the physique and personality that are the main requirements for the character to be perfect. Similarly, Julia Garner has the kind of personality that no other actor has. She has a perfectly suitable external personality for characters like Ruth Langmore from Ozark and Rachel from Electrick Children.
ALSO READ: Julia Garner Bags Double Emmy Nominations, in League With Stars Like Sydney Sweeney, Bill Hader, Jerrod Carmichael, and Nicole Byer
From an article about Julia Garner in The Gentlewoman, we get the idea of why she's getting these roles more. As mentioned earlier, some actors have a certain external appearance. Julia has distinct features that make her perfect for these types of roles. She has an almond-shaped, perfect navy-blue eye. Her dimples and those blond curls add to her beauty. All these features give her face a golden aura. She is a mixture of some classic actors such as Jean Harlow, Marlene Dietrich, and Marilyn Monroe. Julia's co-star, Lily Tomlin, in the movie named Grandma, says that Julia is unique. She also adds that Julia doesn't look like any other 20-something actresses.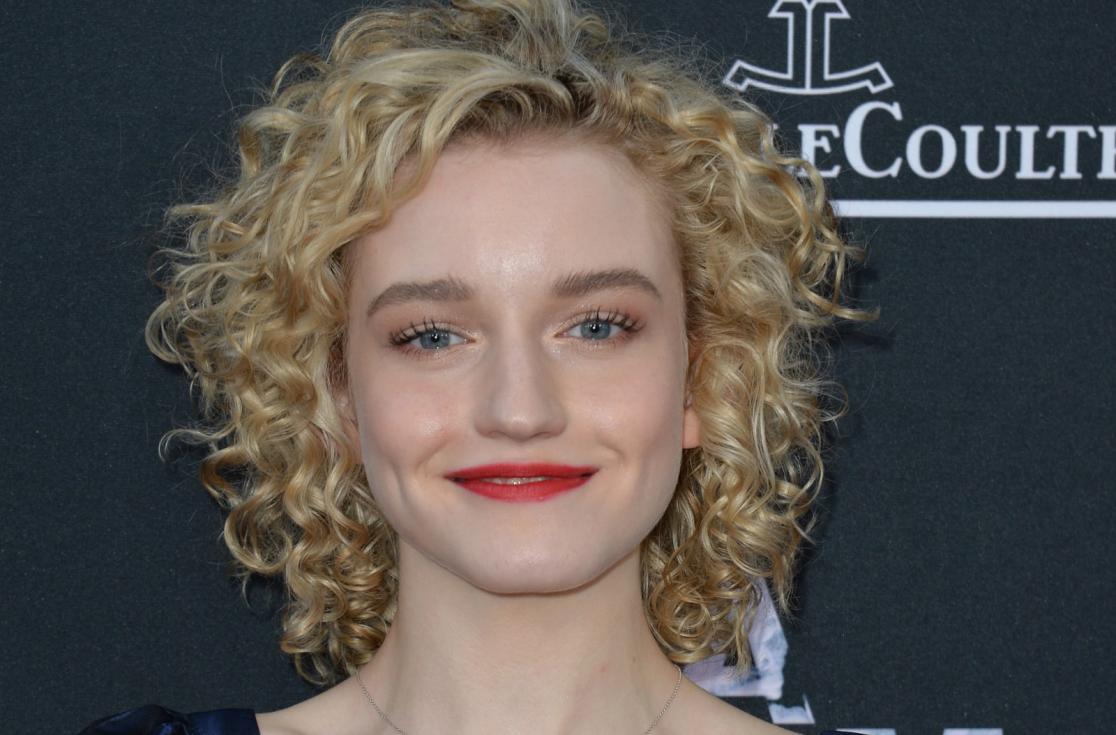 For a five-feet four, Julia has a delicate yet not-so-muscular frame. She has thin lips, which are extremely rare and so retro. Her external look is very much unique like her acting skills and her techniques to adapt the characters. Well, the director of Garner's other show, The Assistant, Kitty Green shares how the actress got the role."When we were casting, we were looking for a lead who was not only an extraordinary talent but who also had a unique look that could cut through the drab fluorescent office lighting," added the director.
ALSO READ: Julia Garner Thinks "[Ruth Langmore and Anna Delvey] would judge each other" But "end up falling in love"
Julia hates the feeling of workout. So, she just takes care of her diet. She herself believes that because of her looks, she has secured more unconventional roles. "Early on, I saw that I wasn't getting cast as the girl next door, I wasn't getting cast as the 'daughter of'," says Julia. Well, we hope to see the Inventing Anna actress is more unconventional roles in the future.
Are you also a Julia Garner fan? Which character of her do you like the most?