What if Millie Bobby Brown aka Eleven were never to come back in Stranger Things after season one? What would happen to the story? Well, we have the answers to all of your questions. Season 1 was a life-changing experience for both the characters and the actors that portray them. Netflix's current season may have made it difficult for you to imagine what the actors looked like in the last decade. Recently the actors watching their old audition clip went viral.
Let's tell you more about the actors watching their old auditions clips and their reactions to them.
ALSO READ: How Old is the Cast of 'Stranger Things' and the Characters They Play?
Watch the cast getting embarrassed 
Caleb McLaughlin, Noah Schnapp, Millie Bobby Brown, Finn Wolfhard, and Gaten Matarazzo are all seen in this footage from the Netflix special Beyond Stranger Things before they became famous. In 2015, the child actors were between the ages of 10 and 13 when the audition recordings were made. Soon after Stranger Things launched on Netflix, they would be kid stars.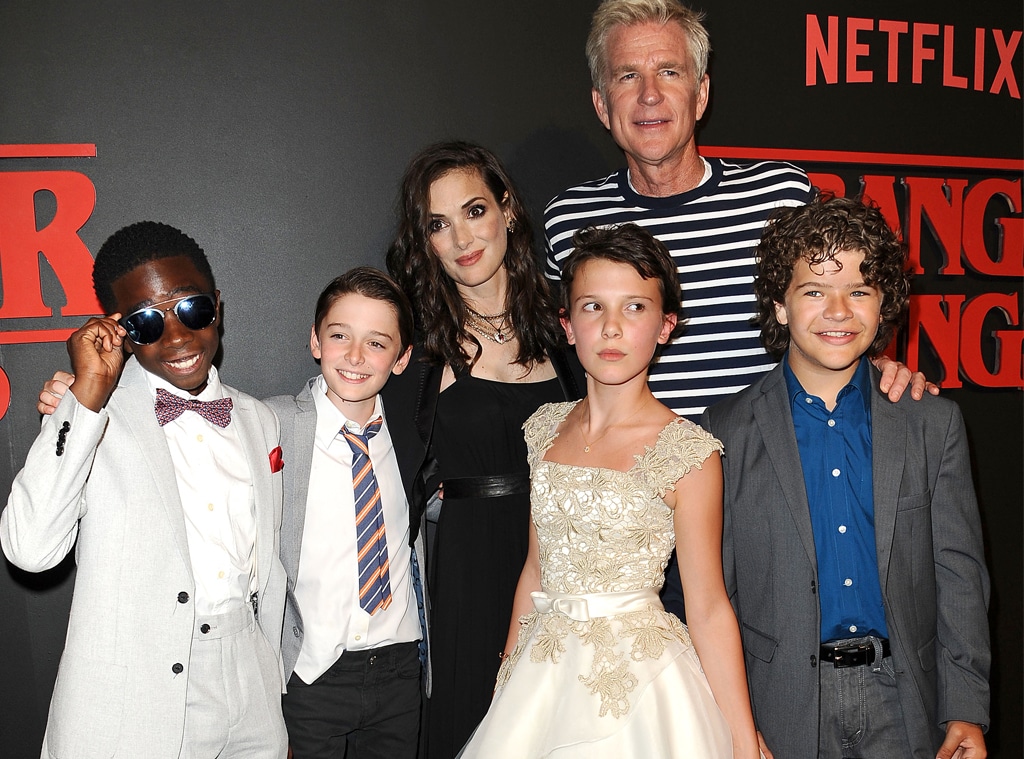 The actors' responses to seeing their younger selves are also seen in the video. Only a few years after the auditions were shot, Beyond Stranger Things was released in 2017. There is something nostalgic about even the most recent five-year-old video. Caleb McLaughlin, the eldest member of the crew, is now 20 years old, six years older than he was when he appeared in the fourth season.
ALSO READ: When Millie Bobby Brown Got Called Up By Netflix For Crying On Instagram
Millie Bobby Brown thought she'd never be back in Stranger Things 2
In addition to the tapes themselves, the clip shows how the actors felt when they saw themselves when they were younger. Beyond Stranger Things came out in 2017, which was only a few years after the auditions. Even the video from five years ago brings back memories. Most of the actors who play high school students are now adults.
So now this video answers the question what if Millie Bobby Brown were never to come back in Stranger Things after season one? You can see her answering that question in the video. She says, "I don't know if I am going to be back in the second season. So it's very exciting if I am back."
ALSO READ: Millie Bobby Brown and Sadie Sink in a Period Drama Together? It Seems Too Good to Be True, but Something Everyone Desires
Despite the wait of three years, many Stranger Things viewers were rewarded with the show's most recent season. Look back at previous seasons of Stranger Things episodes to see how this year's cast compares to previous years.
ALSO READ: Joseph Quinn Would Give Millie Bobby Brown and Julia Garner a Run for Their Money, With His Grasp at Various Accents