The biggest boyband on the planet is undoubtedly BTS. The Korean mammoths dominated the charts with the release of their song Dynamite and even earned Grammy nominations for their contribution to the musical genre. But even before BTS entered the music scene, it was Kanye West that was ripping apart the charts. And the septet recognized that as they picked Ye's song to groove to.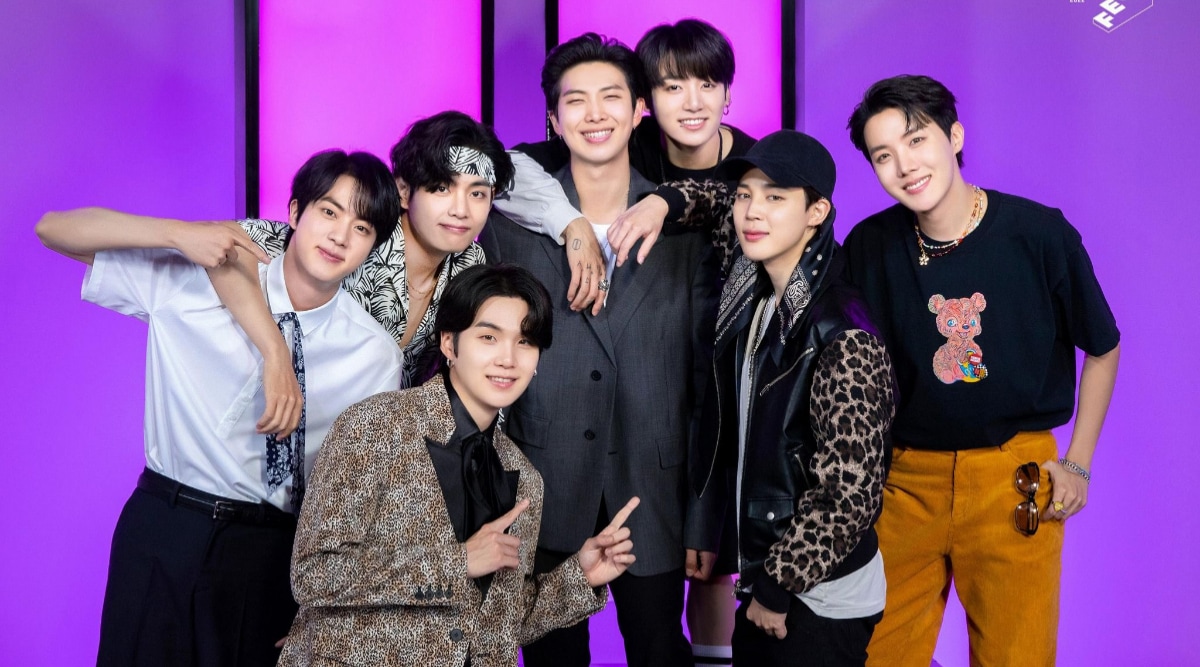 However, in recent years, Kanye is less known for his songs than outbursts publicly. His antics have eclipsed all the gems that he has produced and released so far, and opinions on him are divided. But in 2017, things were still good and BTS picked a song of the rapper during an interview.
ALSO READ: Will BTS Enter the Regency Era of the Bridgerton Family?
BTS picked a song of Kanye West as their entry track 
In a 2017 with People, BTS answered some fun questions. When they were asked to pick a song that would play when they enter a room, Suga picked Kanye West's Power. The rest of the members immediately agreed, and they started vocalizing on the spot. Poweris the lead single from Ye's fifth studio album, My Beautiful Dark Twisted Fantasy.The song received a nomination for Best Rap Solo Performance at the 53rd Grammy Awards.
Rap Monster, the leader of the group, started rapping, "Started from the bottom now we're here. Started from the bottom now my whole team here." It is understandable that the septet relates to the lyrics of the song here. The band started out at a small unknown company and faced severe financial crunches before breaking out with their single "I Need You." 
The mega-popular band had announced a hiatus this year, citing their need to try out individual activities. They reunited once again this year for a free Busan concert at the World Expo 2030. Soon after, they announced their enlistment news. The members have chosen to serve in the military instead of delaying it further.
Kanye West on the other hand is considering buying Parler. The producer found himself banned from his social media handles after he expressed his anti-Semitic views. 
ALSO READ: Kanye West Made a Serious Allegation on the Connection Between Drake and Kris Jenner While Calling Him "Greatest rapper ever"
Meanwhile, let us know what your entry song is.