Some actors can just rule our hearts with their charming personalities and great acting skills. Ryan Reynolds is one of those actors. No matter what role he plays, he seems to win over the audience. Now that this list of top Netflix movies is here, we can see that he and the streamer have a unique and profitable bond.
Ryan Reynolds rules not only our hearts but also the charts!
Recently, ScreenRant published a list of most-watched movies on Netflix of all time. Do you know who repeatedly appeared on that list? Yes, Ryan Reynolds. The Deadpool actor has a long-standing partnership with the streaming giant, which led to several good movies like The Adam Project. Now that recently, Ryan Reynolds and Blake Lively's company GEI have partnered with Netflix, we expect more from the streaming giant.
Also Read: Ryan Reynolds Is Working on a Musical With 'The Office' Star You Definitely Forgot, Which Is "Very odd"
This impeccable bond between Ryan and Netflix proves that they have something pretty special going on. According to the chart, 3 out of 10 Netflix movies are Ryan Reynolds-starred movies. Let's explore which movies they are.
1. 6 Underground (2019)
6 Underground is the first successful teamwork between Ryan and Netflix. Michael Bay has directed this action movie, making Ryan Reynolds a tech billionaire who becomes a secret agent. The $150 million-budgeted film got 83 million viewers in the first 4 weeks of its release only.
Also starring in the movie is The Lincoln Lawyer star Manuel Garcia-Rulfo. The viewers are still so impressed by the movie that they still watch it and making it possible for the film to be here in the chart of most-viewed movies of all time. If you haven't, you can stream it here.
2. Red Notice (2021)
One mustn't be surprised to see this movie on the list. The combination of these three actors is marvelous: Ryan Reynolds, Gal Gadot, and The Rock. Red Notice is an action-comedy directed by Rawson Marshall Thurber. An FBI agent, The Rock, along with an art thief, Ryan Reynolds, attempts to catch a much more skilled criminal.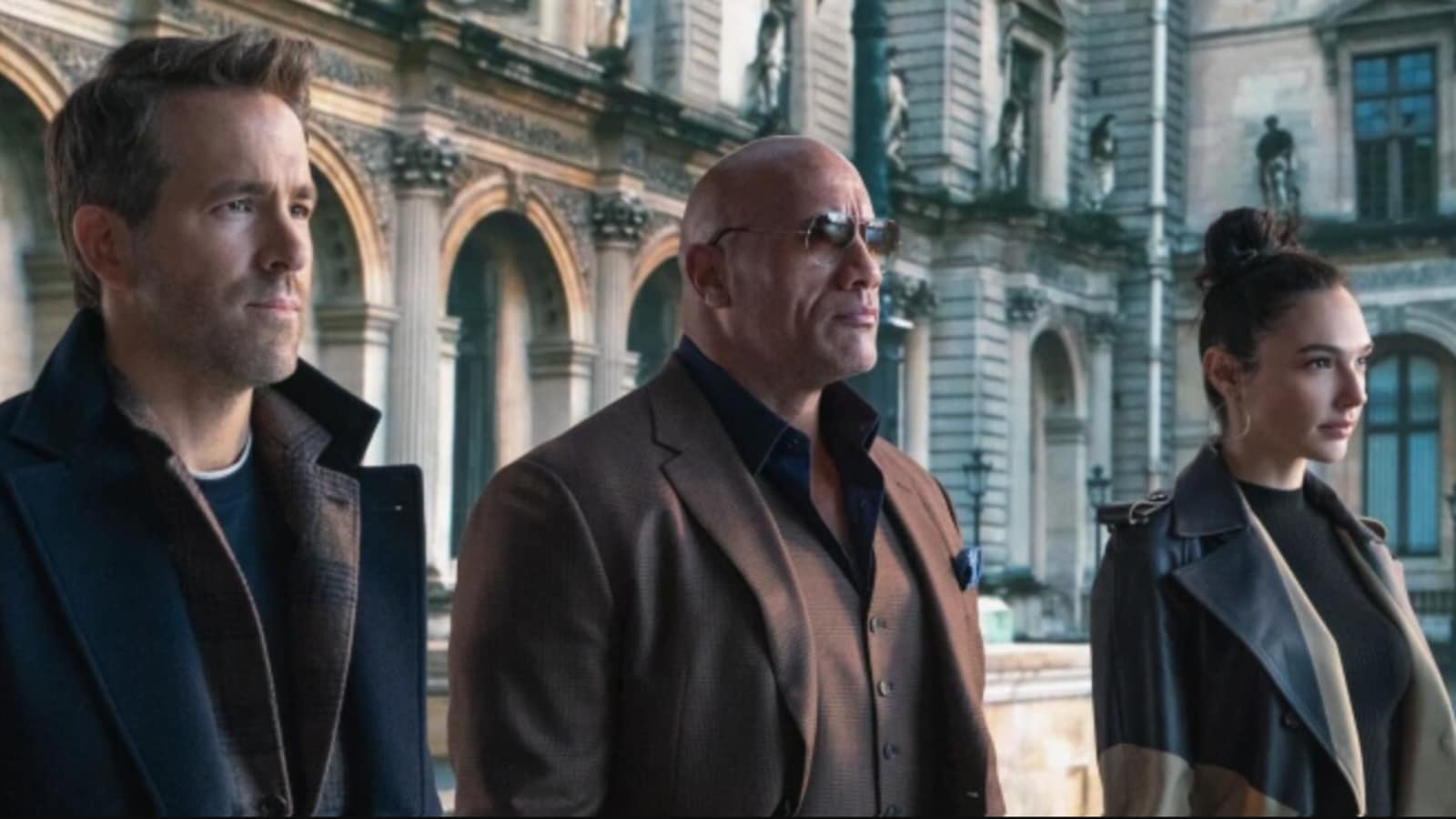 Red Notice became the most-watched movie on the first weekend of its release. It also became the most-watched film within 28 days of release on Netflix. In 2021, the movie won the 5th most-streamed movie title. Although the critics didn't appreciate the movie, the viewers clearly liked it. Getting 6.3 from IMDb didn't stop the loyal fans from watching the movie to date.
3. The Adam Project (2022)
Obviously, the recent release of Ryan, The Adam Project on Netflix is getting a positive response from the fans. The movie explores a different aspect of Ryan's character, which he justified beautifully. The American science fiction adventure film got a 67% rating on Rotten Tomatoes. The future Ryan meets the 12-year-old him after accidentally landing on the wrong timeline. They both team up with their father, whom they meet by going into the past.
Ryan Reynolds himself admitted that this is his personal favorite movie on My Next Guest Needs No Introduction with David Letterman.
ALSO READ: Ryan Reynolds Showed Exit to a Kid When He Asked Him THIS Question During 'The Adam Project' Promotions
All these movies show Ryan as a different character. Each character has its unique appeal, which makes us love Ryan Reynolds' skills even more. Which are your favorite Ryan movies and characters?