It is totally understandable if you also feel sad by watching your favorite characters crying on the screen. But what if the actor who plays the character cries in reality and shares his/her feelings online? Well, Millie Bobby Brown, one of the most famous personalities amongst the youth, cried and posted a picture of herself on her social media. Fans went crazy and asked for the reason.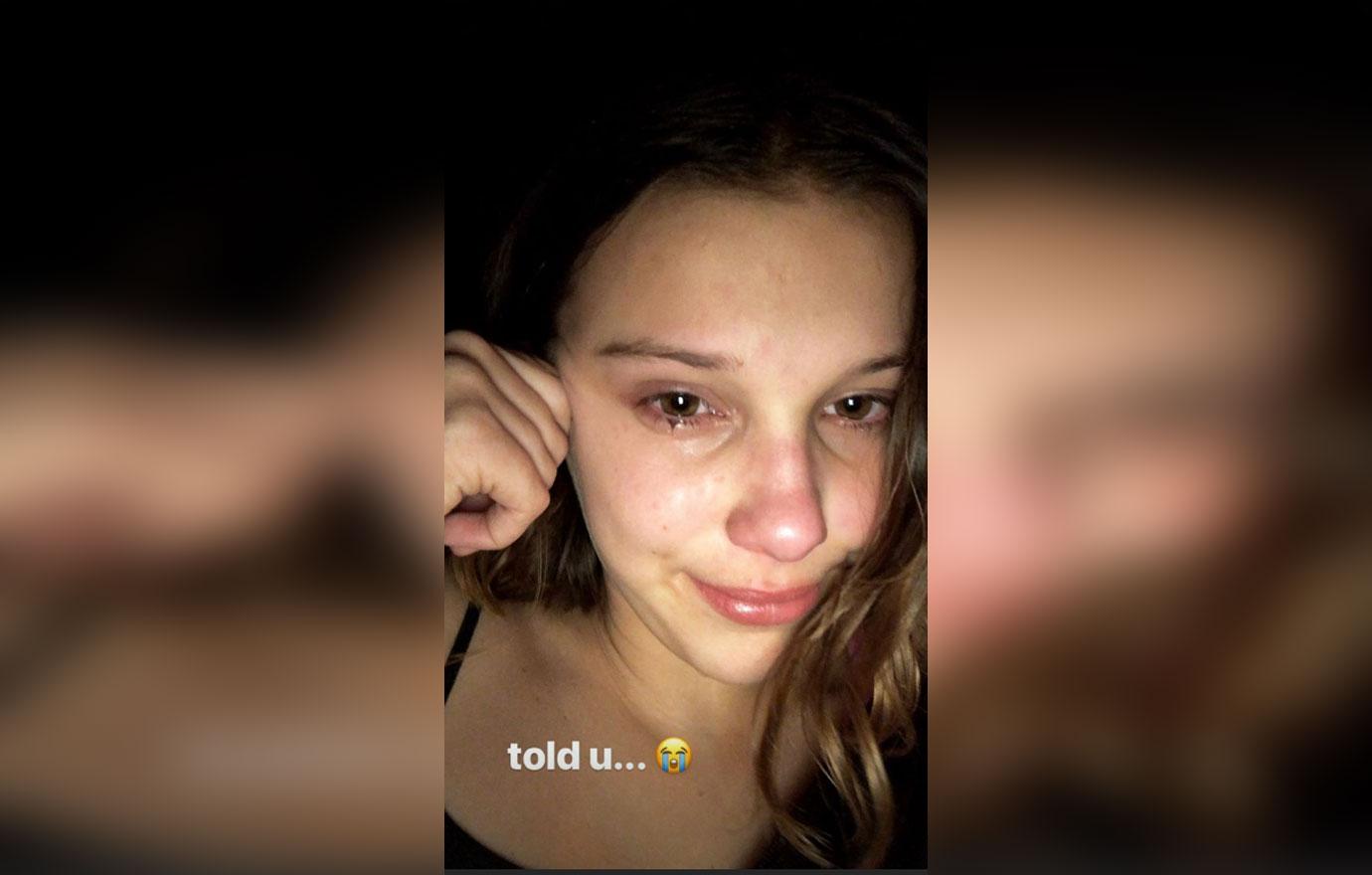 The Stranger Things stars Millie Bobby Brown and Noah Schnapp often come to live together and chat with their fans. While they'd be working on the sets, they'd share those moments with the fans as well. And while working together as closely as these stars have, it is obviously hard not to meet them like this again soon. Well, let's see what Millie Bobby Brown had to say when she posted her crying face and fans asked her the reasons.
Millie Bobby Brown explains whether it was real tears
This Netflix Original sci-fi supernatural drama itself has been an emotional ride for every viewer along with the creators as well. So, whenever they would wrap up the season, the cast and crew would naturally feel extremely emotional. Therefore, at the end of shooting season 3 of the show, Millie Bobby Brown became overwhelmed and posted a photo on her Instagram handle. This happened after that.
Stephen asked Millie while showing her the photo and informed her it upset many people. He asked Millie if the tears were for the show to be over or if it was something else. And Millie said it wasn't the end of the show. It was the end of season 3. After wrapping up the shoot; it was very emotional for everyone, hence the photo. She admits she's a very emotional person.
ALSO READ: "It was harder when…"- Millie Bobby Brown Reveals How Hunter Ecimovic Left Her Vulnerable And Yet Gave Her A Learning Experience After The TikTok Fiasco
"When it comes to my closest people, I'm not good at goodbyes," said Millie. On the last day of shooting for season 3, when it was time to say goodbye to her best friends. That made her emotional and sad. It made her anxious when she had to say goodbye to Sadie, but bidding goodbye to another team made her sad too. She had to say goodbye to the catering as well.
ALSO READ: "I love how excited you got": When Millie Bobby Brown Praised Henry Cavill for Answering Her Question Correctly
As surprising as it sounds, it was true. She was just so grateful for the delicious food the catering crew made. "That's the people I live off of. Quite literally," revealed Millie. The youngest ambassador of UNICEF made us all emotional as well while talking about the show. Are you also a fan of Stranger Things? Now that the fans are waiting for another season of the show, re-watch it here and share your favorite Eleven moments with us in the comment box.