Ryan Reynolds has proved his mettle at advertising and marketing time and again with Aviation Gin and Mint Mobile. He is now generally regarded as a sound businessman with a digital marketing agency, Maximum Effort. The actor's association with both brands had upped its sales and created a positive image for the brand.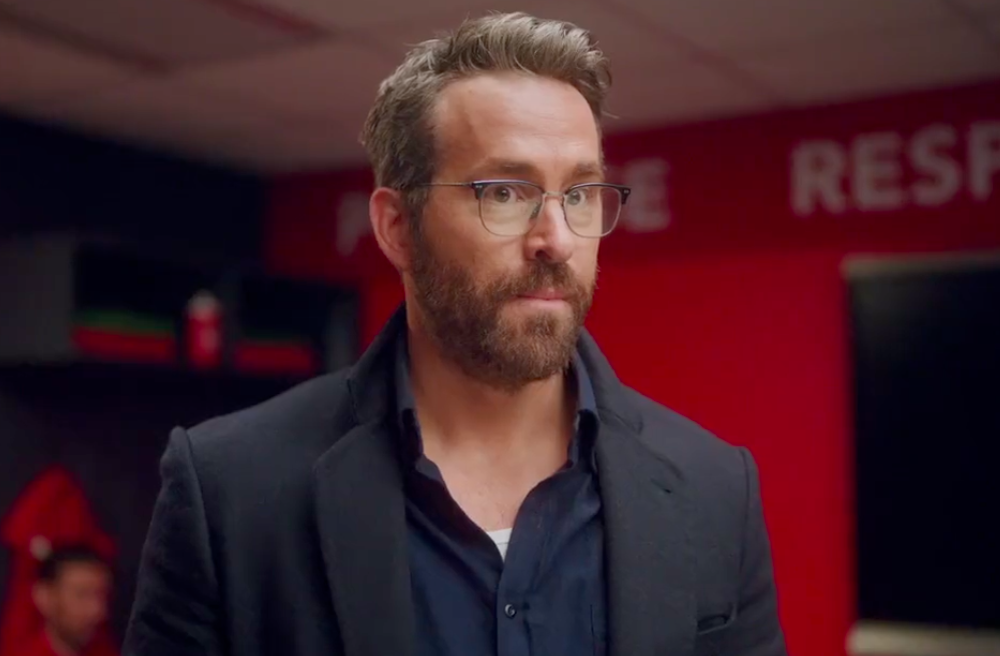 But in 2020 the actor decided to expand his horizons and buy a professional football club. He bought Wrexham AFC with Rob McElhenney for $2 Million. To make sure that his investment pays off, the actor has been steadily promoting the club. The latest advertisement involves the actor cussing out the Golden Boot of the Wrexham AFC, Paul Mullen! 
ALSO READ: "It's a mercenary job": When Ryan Reynolds Hilariously Compared Having Children to a Life-Taking Felony
Ryan Reynolds takes it out on Paul Mullen in a hilarious comedy skit/ Wrexham AFC commercial 
Ryan Reynolds and his partner, Rob guested on Late Show with Stephen Colbert recently. There he talked about the latest promo he has shot for the club. Paul Mullen is one of the football heroes in Wales. The 27-year-old apparently, scored some 25 goals last year and has contributed a lot to Wrexham AFC. However, despite his utter talent in the field, the man just loves getting penalties. So Ryan had the genius idea to shoot the advertisement immediately after he was red-carded. 
The commercial is shot behind the scenes with a number of outtakes. Ryan is seen yelling, "I'll shove up a red card so far up your a**, that they will hold a funeral for my hand." In the next few takes, Ryan is in an intense stare-off with Mullen and his threats get more colorful. If Mullen gets a penalty again, Ryan will make it so that people mistake the red card as his tongue, or they'll need a team of doctors to find his hand so far up his a**, or worse he will legally classify as a puppet. The last part does it and we see the duo break out in laughter. 
ALSO READ: Ryan Reynolds Cannot Pronounce 'Llanfairpwllgwyngyllgogerychwyrndrobwllllantysiliogogogoch' for the Life of Him, Mumbles Slurs of Insults
Did you also chuckle at the genius promo for Wrexham AFC?