Billie Eilish is one of the most popular singers of our generation. In recent times, she has become a prominent part of the music industry. And thanks to her incredible singing skills, the Lovely hitmaker has earned a lot of fame and popularity among the masses. While her music has always been making the headlines, Eilish's relationship news has been making the rounds too. Soon after her split with Matthew Tyler Vorce, Eilish started dating The Neighbourhood frontman Jesse Rutherford, much to the woes of fans. The couple recently celebrated their first Halloween together and made quite a statement through their costumes.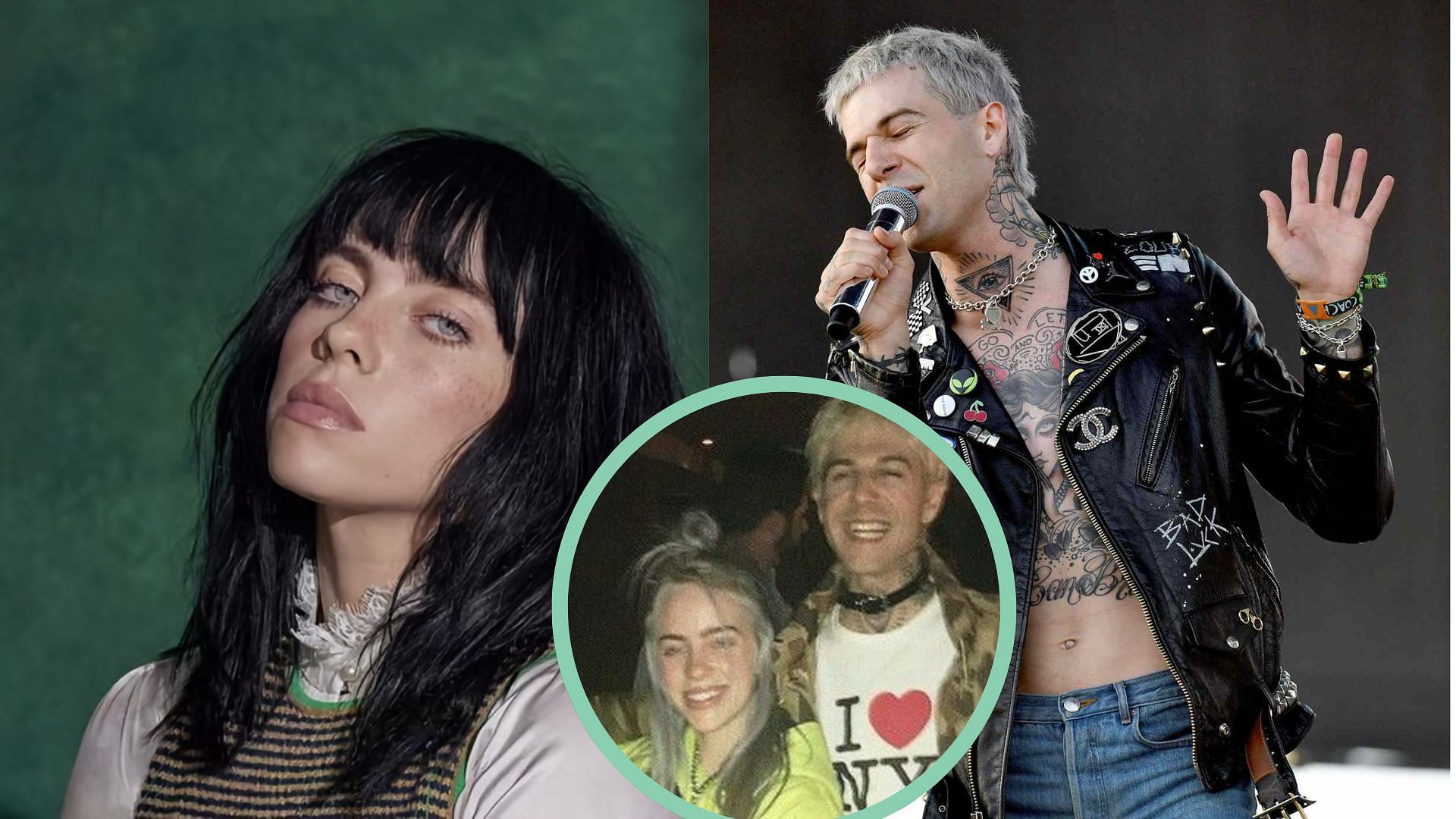 Eilish and Jesse Rutherford are not a much-loved couple. Previously, the two were even criticized by the fans due to the massive age gap of 11 years they share. Despite a not so positive response from her fans, the 20-year-old singer seems to be having a good time with her boyfriend. Recently, the Happier Than Ever hitmaker even attended a Halloween Maze party together and what they wore could have been a sly dig at the haters of their relationship.
ALSO READ: "Nobody protects Billie.."- Fans React as Photos of Billie Eilish Kissing Older Love Interest Surface
What did Billie Eilish and Jesse Rutherford wear to Halloween?
Halloween is one of the most interesting times of the year. Fans can't seem to get enough of their favorite celebrities dressing up as different characters. However, Billie Eilish and Jesse Rutherford, who were first spotted together in October, wore peculiar outfits that raised a few eyebrows. The Lovely singer wore a baby costume pairing it with white tights and a large pink hat. On the other hand, Rutherford was dressed like an old man.
Previously, the couple was criticised due to massive age gap. Considering Eilish's Halloween outfit of a baby and Rutherford's as an old man, the timing is surely interesting.
Pop Crave recently shared the couple's picture from the Halloween on Twitter. The picture quickly went viral and received mixed reactions from the fans. While some fans criticized and trolled the duo for their peculiar outfits, others were quick enough to point out that the couple's way of poking fun at their age gap.
this isn't really the pop we r craving

— beth SAMMY DAY (@soldyoumyhearrt) October 31, 2022
Billie????? U need therapy and he needs jail.

— 🤓 (@aMariahfan) October 31, 2022
They really saw the tweets and thought "this a good a idea" pic.twitter.com/YQYRdbyQU7

— chri-thique evans 🇭🇹 (@doooritochip) October 31, 2022
LOL, laughing so hard at the reaction to this. Everybody is calling him an old man and making billie into a baby, so.

— cal 🐈‍⬛ (@care11_cal7) October 31, 2022
i wish i could wash my eyes with soap and scrub this from my mind

— rach | is confused (@juneknightss) October 31, 2022
this is so fucking weird.

— erick (@betteroffwbk) October 31, 2022
Oof this just keeps getting weirder and weirder pic.twitter.com/MaSHURkTGS

— 𝙶𝚒𝚜𝚎𝚕𝚕𝚎✖️✖️// #RENEWSANDMAN⏳🎃🔪👻 (@giselleb1234) October 31, 2022
Previously, Eilish's brother Finneas came to the couple's defense amidst fans questioning the couple's massive age gap. Meanwhile, the couple themselves haven't given any public statement about all the hate online.
ALSO READ: "Anything I was creating was dark"- Billie Eilish Calls Out Fans for Considering Her Music to Be Depressing, Compares Her Work to The Beatles and Lana Del Rey
What are your views on the couple and their Halloween costume? Feel free to let us know in the comments below.