Who makes the world a better place? Politicians, industrialists, engineers? No, the correct answer is curious kids. And we have one very curious kid in Netflix's hit Locke and Key named Bode Locke (Jackson Robert Scott), one of the best kid characters you will ever come across. This kid is smart, intelligent, and way mature for his age. He is the youngest of the three Locke siblings and the most eager to know and find most of the keys. Season 3 of Locke and Key will be released soon, where you'll see a lot more of him.
The trailer for Locke and Key season 3 is out, and so is an exclusive clip to give you a glimpse of Bode and the Time Key.
ALSO READ: Clocks That Give A Glimpse Through Time, 'Locke And Key' and 'Stranger Things' Are A Little Too Obsessed With Time?
What does Locke and Key Season 3 have for you?
Bode Locke is a young boy who is very smart, curious, and wise for his age. Because he is both curious and honest, he often notices things that other people miss. Although he sometimes panics for good reasons, he is very brave and hard to scare, showing an unbreakable will and spirit.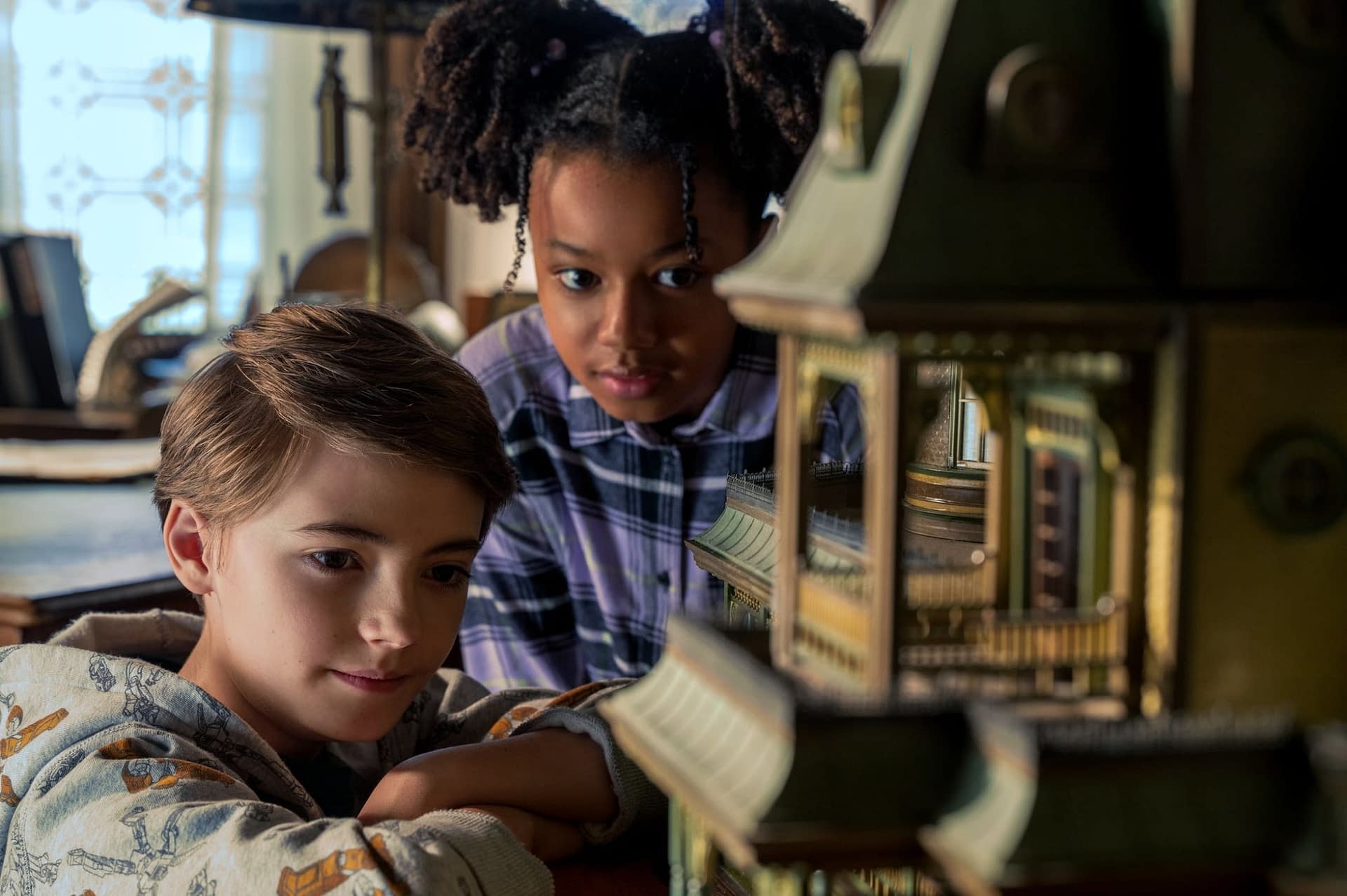 In a new clip from Locke and Key, Bode gets distracted by whispers coming from an old grandfather clock and leaves a wedding. As Bode gets closer, he finds a key that lets him open the clock and turn back time. Jamie finds him and asks him about it. In answer he opens the door and turns the numbers, which appear like a date on the clock. Suddenly, the lights go out. He is taken back a few hundred years and meets his ancestors, Benjamin and Miranda Locke.
Did Bode just..unlock the past? Watch an exclusive clip from Season 3🗝 pic.twitter.com/olLPvnNKIw

— Locke & Key (@lockekeynetflix) July 29, 2022
We will also be seeing Connor Jessup(Tyler), Emilia Jones(Kinsey), Darby Stanchfield(Nina), and Aaron Ashmore(Duncan) in the third and final season of the show. The third season of the show is releasing on August 10.
What did you think about this new clip? Are you excited for the upcoming and last season of the show? Comment down below.
Meanwhile, Watch Locke and Key only on Netflix
ALSO READ: 'Locke & Key' Season 3 Is to Be Its Last, Netflix Releases Fresh New Photos and a Heartfelt Message From the Show Creators