What if you are a writer whose parents are both world-famous authors? The pressure of writing gets doubled, and you are always compared to them. But there are gems in this world who, even though under tons of pressure, come out strong. One such author is Joseph Hillström King, better known as Joe Hill. Hill is the brother of novelist Owen King and the son of writers Tabitha and Stephen King. Being born to such talented parents, Joe was expected to produce outstanding content. And so he did! His comic book series Locke and Key, adapted into a live-action series, is a huge hit on Netflix.
And he is not just known for this series. A lot of his work has been adapted. And we have brought you seven of his must-watch pieces.
ALSO READ: Who Is Frederick Gideon? The Demon That Is Coming Back in Locke and Key Season 3?
If you've loved Locke and Key, try these 7 of Joe Hill's adaptations.
Let's start with his recent release, The Black Phone.
1. The Black Phone (2022)
The Black Phone, which is based on the same-named short story from 20th Century Ghosts, is the most recent movie based on Joe Hill's work. Ethan Hawke plays The Grabber, a serial killer who scares young boys in a quiet neighborhood in the 1970s. Hawke is scary as The Grabber, but the young actors who give performances that are way above their years steal the show. Right now, supernatural thrillers with a lot of nostalgia are all the rage, so it's not surprising that this movie has been a hit, leading many people to read the book again or read it for the first time.
ALSO READ: Is the Hauntingly Beautiful Baddie Dodge Returning to 'Locke and Key' Season 3?
2. Locke and Key (2020)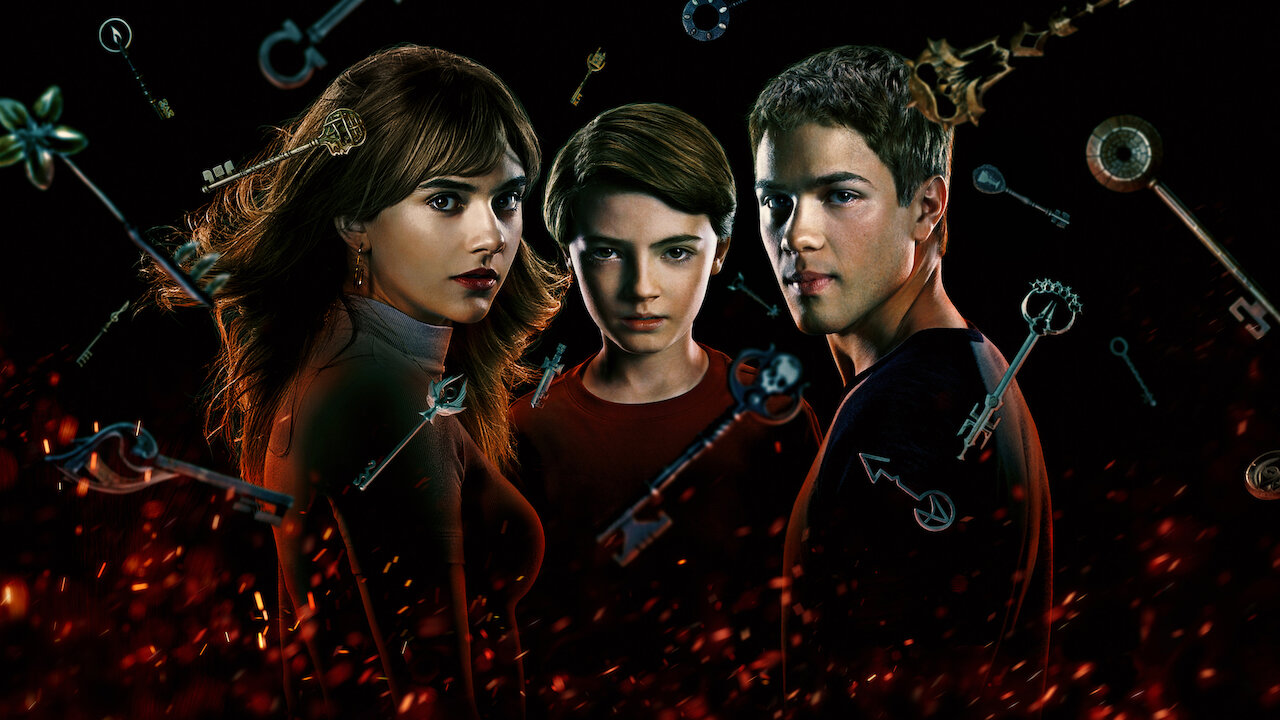 Before the Locke & Key series finally started on Netflix, it was first shown in three different pilots. The show is based on comics written by Joe Hill and drawn by Gabriel Rodrguez. In the comics, the Locke family goes back to their family home after their father is killed in a mysterious way. The series will end with its third season, which is set to come out this August.
3. Creepshow (2019)
Greg Nicotero's new version of the classic horror anthology series Creepshow has short films based on stories and screenplays by many great writers. Some of the stories Joe Hill has written for the series are Silver Water of Lake Champlain, Twittering from the Circus of the Dead, and Mums. The fact that it is still loved and that it did well shows that there is still a need for anthology horror shows that Hill can easily fill.
ALSO READ: Five Analogous Details That Connect' Stranger Things' 4 to a Cult Classic 1984 Horror Film
4. In The Tall Grass (2019)
The novella In The Tall Grass was written by Joe Hill and his father, Stephen King, and eventually turned into a full-length movie by Netflix in 2019. The movie is a subtle masterpiece that somehow got buried in the dense grass itself. It is understandable how it slipped under the radar, given the conflicting reactions it received from reviewers and viewers. The movie is undoubtedly worth seeing again due to the outstanding cast performances, notably the horrifying Patrick Wilson, and the compelling narrative.
5. Tales From The Darkside (2016)
Tales From the Darkside was initially intended as a revival of the well-known anthology series that George A. Romero developed. It was first aired in the 1980s. When no network was interested, Hill revised his screenplays and had Gabriel Rodriguez's art put on them before publishing them as comics. Sadly, a pilot was produced, but it hasn't been shown. Hence, the concept was never implemented on television. However, considering the recent popularity of comic to film adaptations like Locke & Key, it is unquestionably a concept worth pursuing from a similar perspective.
ALSO READ: 'The Sandman' Composer David Buckley Will Have Another One of His Masterpieces on Netflix This August
6. Horns (2013)
The cinematic version of Joe Hill's book Horns, starring Daniel Radcliffe is arguably one of the most well-known Joe Hill adaptations. Ignatius is a guy who is accused of killing his fiancée and uses his newly discovered talents to discover the truth. He is a far cry from the young wizard Radcliffe is most known for playing. Despite being a best-seller, the film was not well received by reviewers when it was first released. However, Horns is a lighthearted, sinisterly funny, and unique film.
7. Abraham's Boys (2009)
Abraham's Boys is a short film based on a short story by Joe Hill. Stranger Things co-creator Matt Duffer wrote the script. It is a part of Hill's highly regarded book 20th Century Ghosts, along with The Black Phone and Pop Art. The plot follows Abraham Van Helsing's children as they seek information about their father's background in what may be considered a sequel to Bram Stoker's novel Dracula. The movie crams a lot of emotional intensity into its little fifteen minutes.
ALSO READ: Tobey Maguire's $1BILLION Worth Trilogy Is Coming to Netflix This August
These were the 7 Joe Hill's works that you can watch if you loved Locke and Key. The third season of the show is releasing on August 10. Hurry and watch two seasons of Locke and Key.