The Sandman is an upcoming Netflix Original fantasy drama. Since the series is an adaptation of a DC comic book of the same name by Neil Gaiman, it also has different and original characters. Lucienne, the librarian of the Dreaming and a gender-flipped version of Lucien, is one of those original characters. In the upcoming adaptation, Vivienne Acheampong takes up the role of Lucienne. While we await her take on this fascinating character, the actress recently took to an interview and opened up about her role in the show and how she ended up in The Sandman.
Lucienne, the librarian in The Sandman
The Sandman differs from other superhero flicks; the characters in this series are twistingly changed. Lucienne is one such example. The author of the comic book, Neil Gaiman, actively took part in the process of the screen-writing of the show. It took him 32 years to bring The Sandman to life. Therefore, the fans are eagerly waiting for it to stream. Meanwhile, Vivienne Acheampong, who plays Lucienne in the series, opened up about how and why she took the role.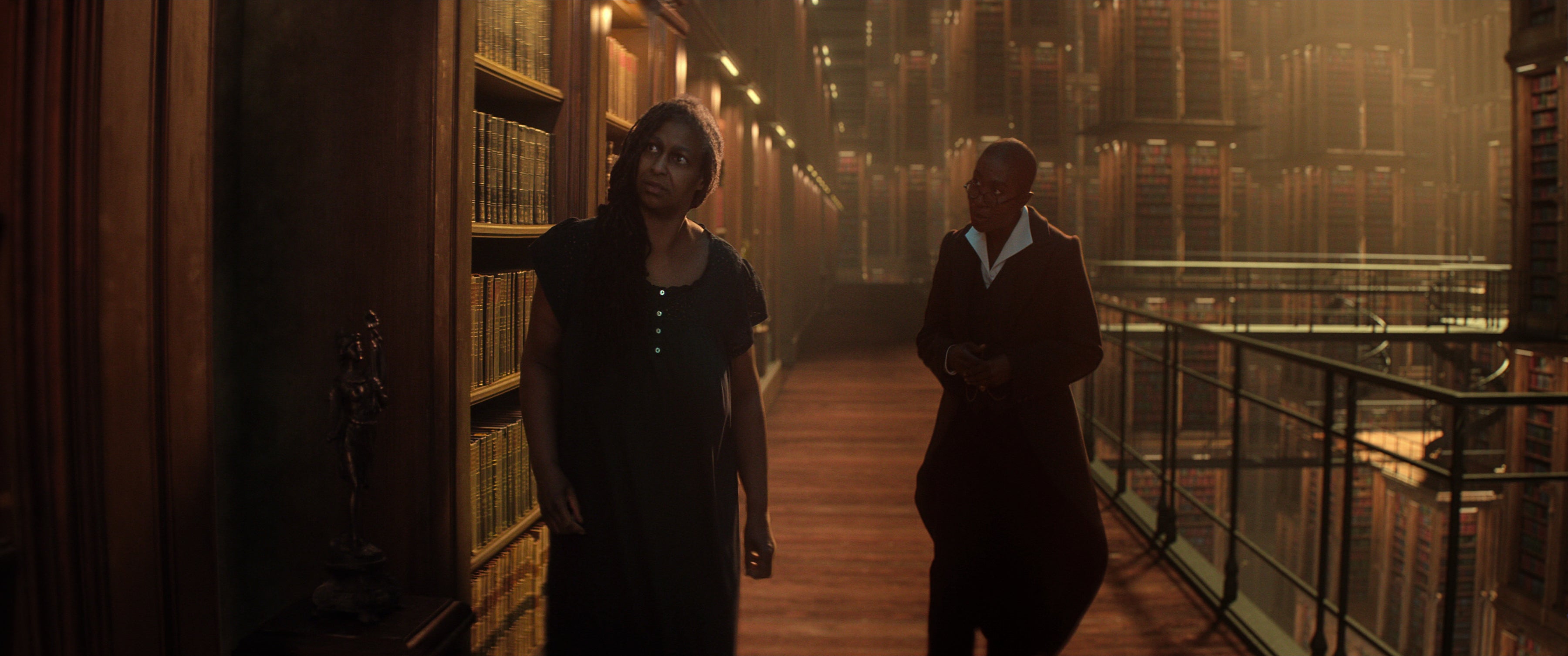 We know actress Vivienne Acheampong for The Witches (2020) and The One (2021). Before becoming an actress, she was a teacher. She says, "you never know when it's going to happen for you," referring to her acting career so far. In Netflix's The Sandman, her character Lucienne is the right hand of Tom Sturridge's Morpheus. Vivienne talks about what drew her to the show. She says that she loved the concept. Vivienne loved how her character is a calm and intelligent presence. The theme of dreams also attracted the actor for the role in the show. However, her father also led to her being in the Netflix Original.
She opens up about her father and says that after he passed away, his father constantly appeared in her dreams. Her father passed away a year before this project. "And my dreams became really important to me because my dad was in them a lot. I thought, 'I'd love to get this part,'" says the actor. When she got this part, she still could not believe it. It all feels like a dream!
ALSO READ: "She was incredibly powerful": Neil Gaiman Justifies Why He Gender-Swapped Lucifer In 'The Sandman'
Vivienne Acheampong has done nothing like this before. Her previous roles in the comedy genre, this was exciting for her. The fans are also excited to see the journey of Dream and what happens in The Sandman. Are you also excited about the series? Let us know in the comments.