Cobra Kai being a Karate Kid spin-off has garnered much love, and so did the show's cast members. Perhaps one of the talked-about characters on the show is Hawk, played by Jacob Bertrand. And the other character that joins this list is Samantha played by Mary Mouser. With such attention on them, it is no surprise that Bertrand and Mouser are involved in promotion activities like interviews.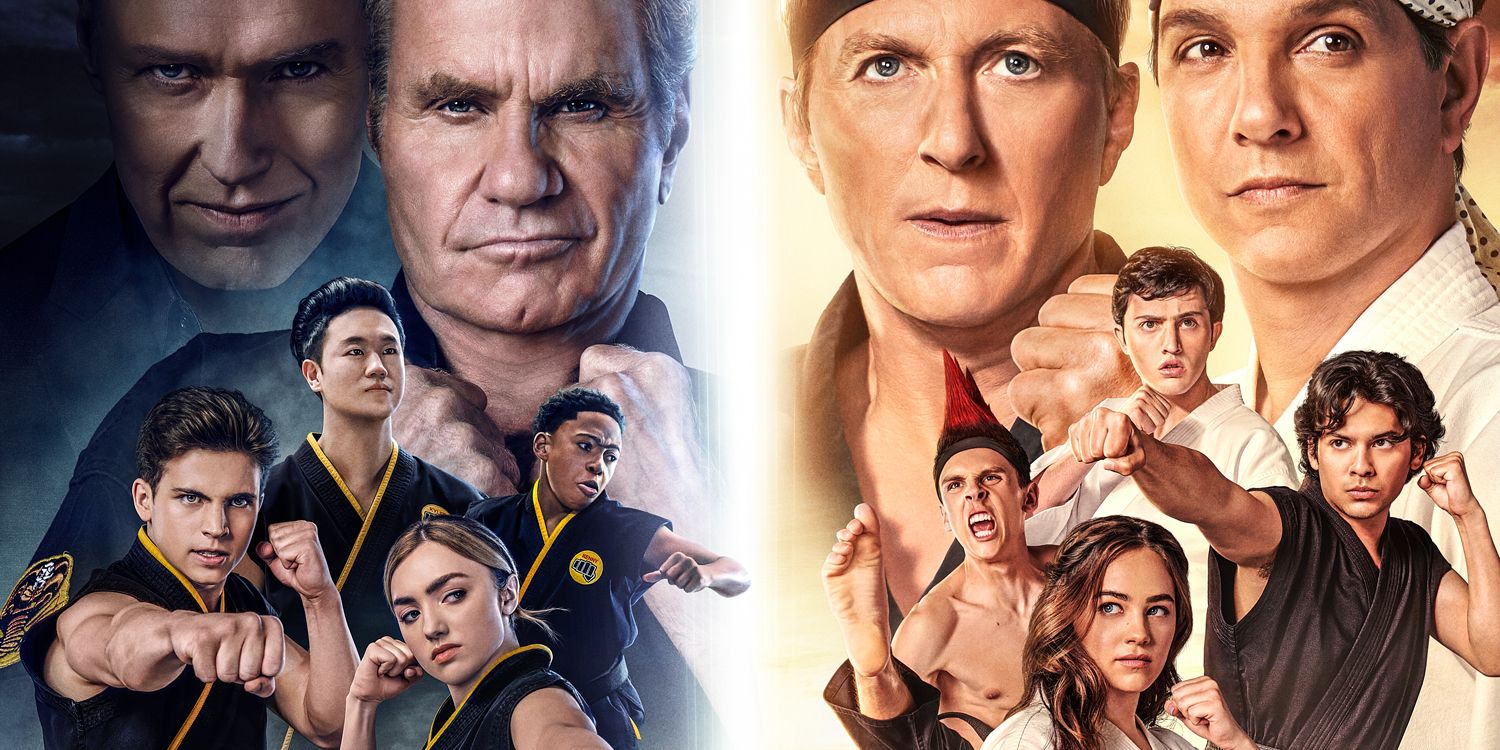 During one such interview, these Cobra Kai stars discovered that they have a stalker. The revelation led to Netflix's Cookie Jar bunny getting a new name.
One of these Cobra Kai stars got deep-staking Manson!
As part of promotional events for season 4 of the show, Cobra Kai stars Jacob Bertrand and Mary Mouser appeared on the Netflix Cookie Jar segment to answer a few questions from the bunny. Despite being from rival dojos, Hawk and Samantha faced these questions together. And boy, were these questions hard to answer. Jacob, for one, was bothered each time his name was called out in these questions.
However, one question had the stars scrambling for a name. The question: "The people at Netflix keep calling me 'the jar.' Please name me." Jacob replies how Bunny would be like a peculiar kid in high school. So, he went with Manson. Mary was quick to ask which Manson he was referring to. Jacob hadn't thought of it but being a true-crime love, Mary was quick to make the connection to the Manson Family. Regardless of the inspiration, the name was set and the actress herself seals the deal with, "This is Manson now."
While Jacob's reply was instant, naming the Bunny Manson may have been intentional at some level because before he was named, the cookie jar bunny was caught stalking Mary's Twitter profile via a question. "Mary, I stalked your Twitter, and you don't follow a lot of people, but you do follow Fall Out Boy. Is Fall Out Boy good at Twitter?" read the question.
While Jacob was gobsmacked hearing the Bunny's stalking escapades, the question itself cracked him and Mouser up. But then she revealed she hasn't been active on Twitter in about two years. However, it seemed a little strange to Jacob that the Bunny noticed it, and he asks the bunny if he's also a Fall Out Boy fan. Those questions that followed were creatively weird like the ones that preceded it. For instance, Jacob was asked whether he would rather be 7'1 or 5'1, drawing a parallel with Shaquille O'Neal, who shares Jacob's birthday (March 6th).
ALSO READ: 'One Piece' Buff and 'Cobra Kai' Star Jacob Bertrand Visits the Set of the Netflix Live-Action Series
Mary Mouser wants to be raised by Sloths
Soon, it became apparent that Manson and Jacob had something going on because all the questions were directed at Jacob, including one about being starstruck. However, the question that ended the show gets the cake for being the most unconventional, as Mary was asked which animal she would like to be raised by. Turns out, the actress had a ready answer for this: Sloths.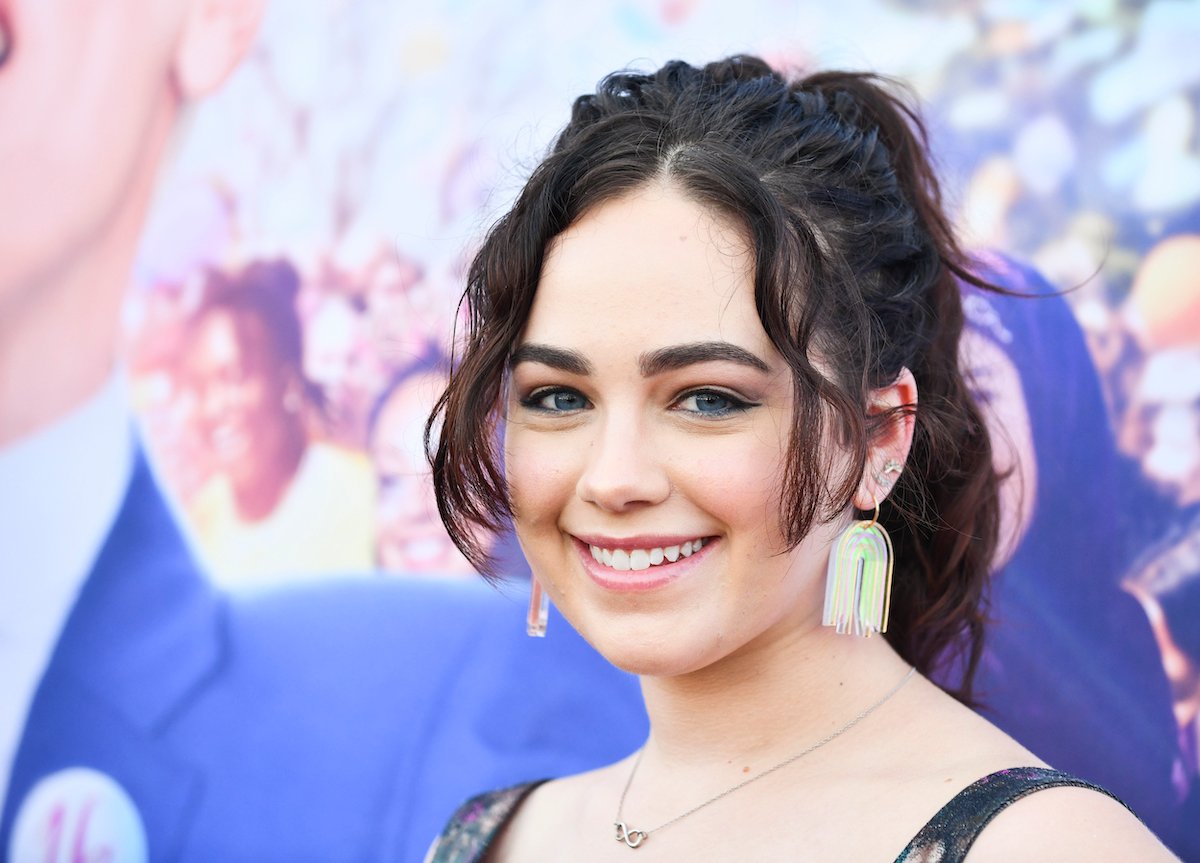 Apparently, Mary is not like her character Samantha, who is always active, be it karate or her love life. Instead, Mary lives her days like a sloth. However, that's not what made her choose sloths as her parents. It was the animal's lack of extinction and "lie-low" nature that makes them attractive to the Cobra Kai actress.
ALSO READ: Hollywood Walk of Fame: Tracing the Amazing TV Journey of 'Cobra Kai' Star Ralph Macchio, Which Led Him to Earn a Star
On that wonderfully weird note, the two actors ended this interestingly funny session, but not without warning Manson. "I would appreciate if you stopped deep stalking me on Twitter," said Mary, and maybe Manson got the message.
Do you have questions for these Cobra Kai stars? Comment them below.