The Netflix Original movie Purple Hearts is winning the hearts of viewers. Sofia Carson, the lead actress in the movie, has just released her debut self-titled album. She's a passionate singer not only in the movie but also in real life. This talented artist didn't just act in the movie. She sang, wrote songs, and is an executive producer behind the scenes. She opens up about juggling everything to justify the character in the movie.
The real-life Cassie from Purple Hearts
Purple Hearts is streaming on Netflix now. The movie follows the story of an aspiring singer, Cassie, who has type 1 diabetes. She gets married to a marine, Luke, with a mutual understanding of convenience. Their marriage of convenience soon turns into love, and they realize it after getting caught by the authorities. Although they eventually get a happy ending to their love story, they had to go through a separation first.
The Pretty Little Liars: The Perfectionists star, Sofia Carson, portrayed Cassie. The actor, in an interview, talks about the difficulties she faced while playing the character. She says that Cassie is her "greatest challenge as an actor." Carson has to research a lot about Cassie to justify her spirit. She had to learn everything from the immigrant experience in San Diego, in Southern California, living with type 1 diabetes, the military and its culture, and her character's politics, worldview, and stance on marriage.
ALSO READ: Blurring the Line Between Real and Pretend, What Is 'Purple Hearts' All About?
She actually had to keep a journal to feel Cassie's character more deeply. Her journal included all the stories that her mother has told Cassie about coming to the USA, how she grew up with an abusive father, and the first time she heard a song.
The viewers are going crazy over their beautiful chemistry, but just like in the movie, Sofia and Nicholas had to know each other in a very short time. This was one of the biggest challenges, as she had to have convincing chemistry with her co-actor. Despite meeting Nicholas over a Zoom call, Sofia says that their chemistry was pretty 'immediate'. They just jumped into the movie with the trust they had in each other.
ALSO READ: A Marriage of Love and Duty, 'Purple Hearts' Means More Than What It Appears to Be
She says that she also learned a thing or two from her mother. The "passion for Justice" is something that Carson adapted for Cassie. The actor says that her mother has taught her that despite being a woman, anything is possible. So, she learned to use her voice.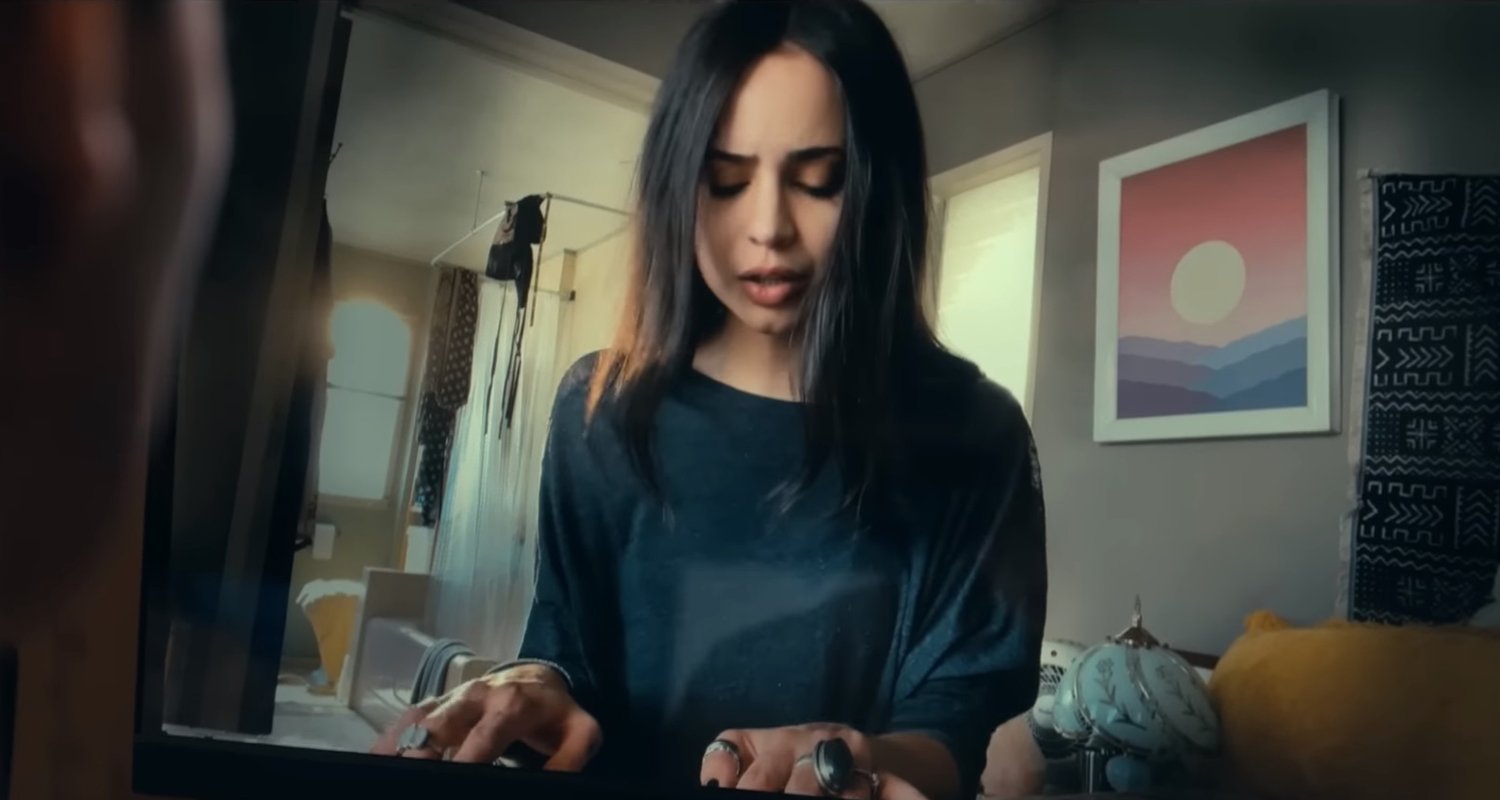 Sofia Carson faced so many difficulties and had to work really hard to justify her character as Cassie. All the hard work paid off when the movie topped the charts of Netflix's Most Viewed Movies of the week. If you still haven't, brace yourself and go on this beautiful journey of love with Luke and Cassie in Purple Hearts.