Netflix is creating its dominance all over the world. We already couldn't get enough of The Professor and his team in Money Heist. Netflix has now added to the list and is streaming Money Heist: Korea—Joint Economic Area. With fresh cast and cultural adaptations, the new series has everyone wondering who is playing their favorite Money Heist character. So, let us know more about the cast members of the show and where you have seen them before.
Money Heist Korea and the cast
Watching the increase of interest of the viewers in K-Drama series, Netflix added one more show to its library. The Korean remake of Money Heist will surely excite the fans of the original Spanish series. They have tried to be faithful to the original series while adding a Korean twist to it.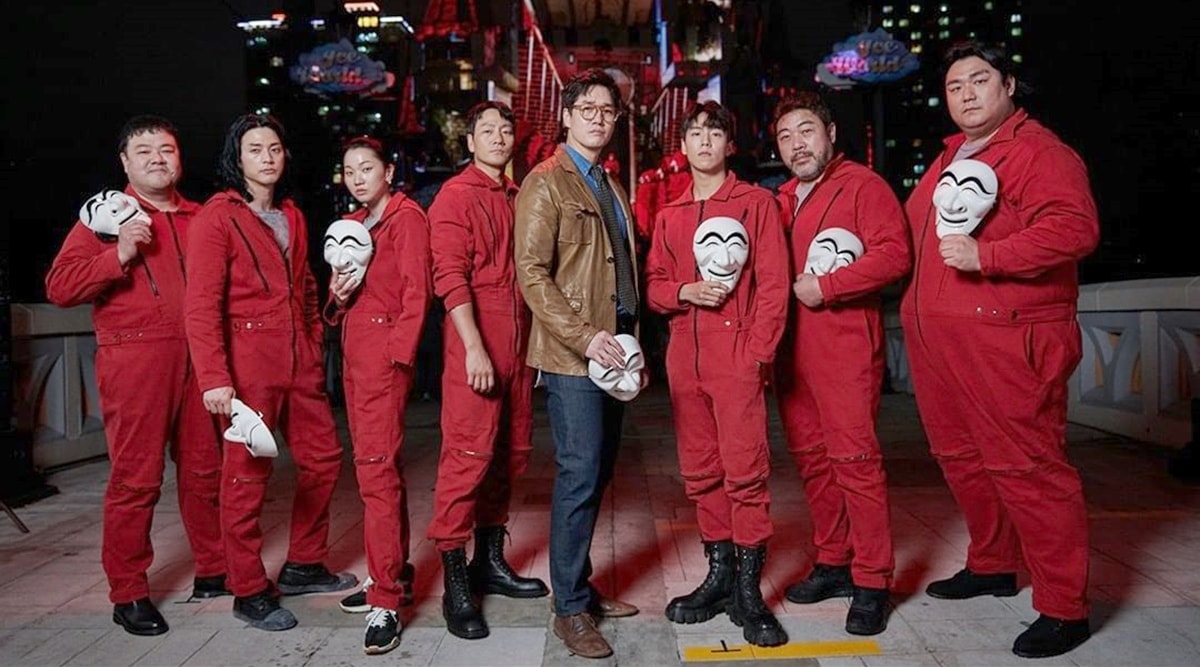 However, it is a unique experience to watch the new thieves in the series. But do you know about the actors that don these roles? If you don't, you will after going through this list.
Yoo Ji-tae as The Professor
While we all were used to seeing Álvaro Morte as The Professor, in the Korean remake of the series, Yoo Ji-tae, 46, plays The Professor. Yoo Ji-tae is a South Korean actor, film director and screenwriter. He first starred in Attack the Gas Station!, a comedy-drama film.
Yoo Ji-tae has worked with well-known directors such as Hur Jin-ho in One Fire Spring Day, Park Chan-wook in Oldboy, and Hong Sang-soo in Woman is the Future of Man. While working with these directors, Yoo Ji-tae gained acting recognition. He has directed short films and has worked as a screenwriter as well. Yoo started directing short films in 2003, which were well received in the film festival circuit. Mai Ratima (2013) is his directional debut.
Park Hae-soo as Berlin
If you have watched the Squid Game, you would recognize this actor. Park Hae-soo is famous for playing roles in various Korean series including Squid Game as Cho Sang-woo, and Prison Playbook as Kim Je-hyuk. In the Korean Money Heist, Park plays Padro Alonso's, Berlin. Park has also made his appearances in movies like By Quantum Physics: A Nightlife Venture (2019) and Time to Hunt (2020). He has played various characters as a theatre artist as well.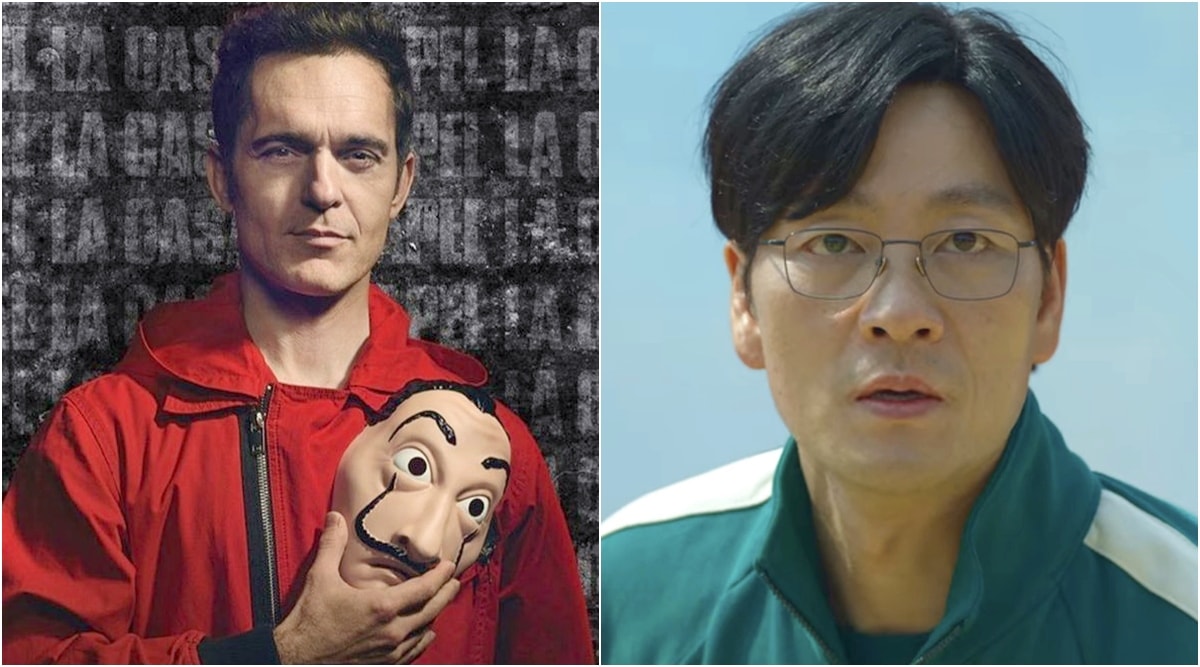 Park has been nominated for several awards for Best New Actor and has won 3 of them, including the Chunsa Film Art Awards. If you have watched the series, let us know if you could recognise this Squid Game actor.
Jeon Jong-soo as Tokyo
Jeon Jong-soo, also known as Rachel Jun, is a South Korean award-winning actor who plays Tokyo in the series. In Money Heist: Korea—Joint Economic Area, she serves as the narrator of the story. She is most famous for her role as Hae-mi in a South Korean thriller Burning. Rachel has won the Best Actress award at the 57th Baeksang Arts Awards for her performance in another thriller, The Call (2020).
In the original series, we have a fabulous Spanish actress Úrsula Corberó as Tokyo who has strengthened the role. Who do you think has nailed the role?
Lee Hyun-woo as Rio
Lee Hyun-woo is a South Korean actor and singer. He started his acting career at 9 and later appeared in the TV series The Return of Iljimae (2009) and Queen Seondeok (2009). Lee achieved recognition with his role as a North Korean spy in the film Secretly, Greatly in 2013, and also as a genius hacker in The Con Artist in 2014.
Lee also served in the Korean military as an active duty soldier for more than a year. He hosted reality shows as well. Lee has won many awards for his performances in various films and TV series. Originally, in the Spanish series, Miguel Herrán has played Rio.
Lee Won-jong as Moscow
Paco Tous played Moscow in the original series. Lee Won-jong plays the character in the Korean Money Heist. The 56-year-old actor has acted in several Korean films and TV series. He is serving the industry since 1992. He has won awards for supporting roles and as the best actor as well.
ALSO READ: Money Heist: Korea Does What No Other K-Drama Has Done So Far, Making It Different Right Out of the Gate
What do you think about this actor playing an ex-convict, who raises his son alone?
Kim Ji-hoon as Denver
In the original series, Jaime Lorente, and in the Korean version, Kim Ji-hoon play Denver. Kim is best known for his romantic comedies on TV like The Golden Age of Daughters-in-Law, Love Marriage (Matchmaker's Lover), Stars Falling from the Sky (Wish Upon a Star), and My Cute Guys.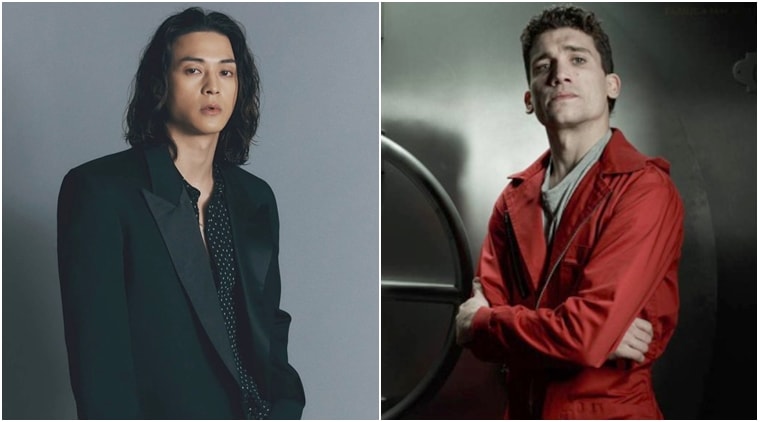 Kim has won several awards as well. He also appeared in the film Natalie and cable mystery series Unsolved. He is also going to appear in an upcoming Korean television show Love to Hate You in 2022 on Netflix.
Jang Yoon-ju as Nairobi
Jang Yoon-ju is a model, TV personality, singer-songwriter, and an actor. When she was 17, she began her modeling career and became one of the most successful Korean fashion models. She is also the host of Korea's Next Top Model. Jang has also won Best Radio DJ in 2013. She released 2 albums, Dream in 2008, and I'm Fine in 2012.
In 2015 crime thriller Veteran, she gave her acting debut, playing a detective. She has also co-authored a book named Top Model, which explores the experiences of models in the industry. Do you think such a versatile actor can give competition to Alba Flores's rendition of Nairobi in Money Heist? 
Lee Kyu-ho as Oslo
Roberto García Ruiz, a Spanish body builder, played Oslo in Money Heist. Lee Kyu-ho, a Korean actor and a TV personality, plays the role in the Korean adaptation. When he was a teenager, he made his acting debut in a drama series, Beautiful Days, in 2002. After taking an interval, he returned in the South Korean adaptation of the manga classic Holy Land in 2012.
Long Live the King (2019) and Tazza: One-eyed Jack (2019) are the movies in which the actor has appeared.
Kim Ji-hun as Helsinki
Darko Perić plays the role of Helsinki and in the Korean version, Kim Ji-hum plays the role. Kim has acted in several Korean movies and drama series.
ALSO READ: "How Paella and Fried Rice are Both Famous Rice Dishes…" – Money Heist: Korea-Joint Economic Area Writer Promises an Influx of Korean Flavors
In the series, he is the brother of Oslo and a former mmber of a gang in Yanbian. While in the original series, the character is a veteran Serbian soldier. This is one of the Korean twists we were talking about earlier.
Kim Yun-jin as Seon Woo-jin
Kim Yun-jin is a South Korean and American film and theatre actress. In the series, she plays the role of a crisis negotiation team leader, belonging to the National Police Agency in South Korea.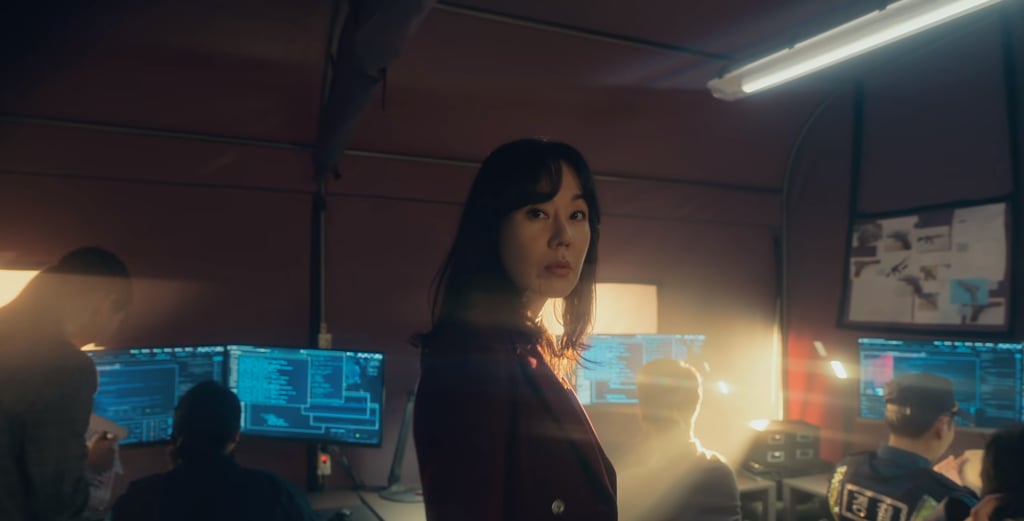 In the original series, Raquel Murillo is the name of the inspector for the National Police Corps. Itziar Ituño portrays this character. Raquel was in charge of the investigation before she resigned when she couldn't stop the robbery at the Royal Mint. She later joined the group of robbers to rob the Bank of Spain.
Kim Sung-oh as Captain Cha Moo-hyuk
Kim Sung-oh is a South Korean actor. He is famous for his supporting roles in the TV series Secret Garden and the film The Man from Nowhere.
In the Money Heist Korean remake, he plays the role of Captain Cha Moo-hyuk. He is a former special agent from North Korea and has to go to handle the hostage crisis. He plays the role impressively.
Park Myung-hoon as Jo Yeong-min
Park Myung-hoon made his acting debut as a stage actor in a 1999 play Class. In an Academy Award-winning film Parasite, he played Geun-sae, which earned him international recognition.
In Money Heist Korean remake, he plays as Jo Young-min, who is the director of the Mint Bureau. Jo only cares about his own safety and neglects others' welfare. He has an affair with Mi-seon despite having a wife and 2 children. In the original series, this character's name is Arturo Roman, played by Enrique Arce.
Of course, there are some differences in the Korean remake. Nevertheless, the executions of the story, basically adapted from the original series, is quiet loved by the fans. What is your opinion about it? If you haven't watched the series, watch it here only on Netflix. Do you think this is the best possible adaptation of the original series?