Jacob Bongiovi: This name has been in the news for quite some time now. Some of you might know him as rocker Jon Bon Jovi's son. On his Instagram page, he describes himself as an actor, despite having previously said that he has no interest in following in the musical footsteps of his father. But, there is one more reason that has put Jacob in the limelight. He has three siblings: Romeo, Jesse, and Stephanie. Bongiovi even assisted in organizing a nationwide student walkout to protest rising gun violence in the United States. Jacob's name has been associated with Stranger Things star Millie Bobby Brown for a long time now, or you can say, he is her "boyfriend."
The names of these two have been taken together frequently and they might be dating each other. But is this really true or is it just a rumor? Let's find out.
ALSO READ: Shocked Millie Bobby Brown Defends On-Screen Boyfriend Finn Wolfhard Against Fans Hating Mike, Asked Him Not to Come to Germany
Is Millie Bobby Brown and Jacob really dating?
Yes, both of them are dating. After being together for just over a year, Millie Bobby Brown and Jake Bongiovi have started to talk more openly about their love. At the BAFTA Awards this year, they made their red carpet debut. They both seemed to be having a good time. Jacob uploaded a cute picture on Instagram in June 2021 with his girlfriend.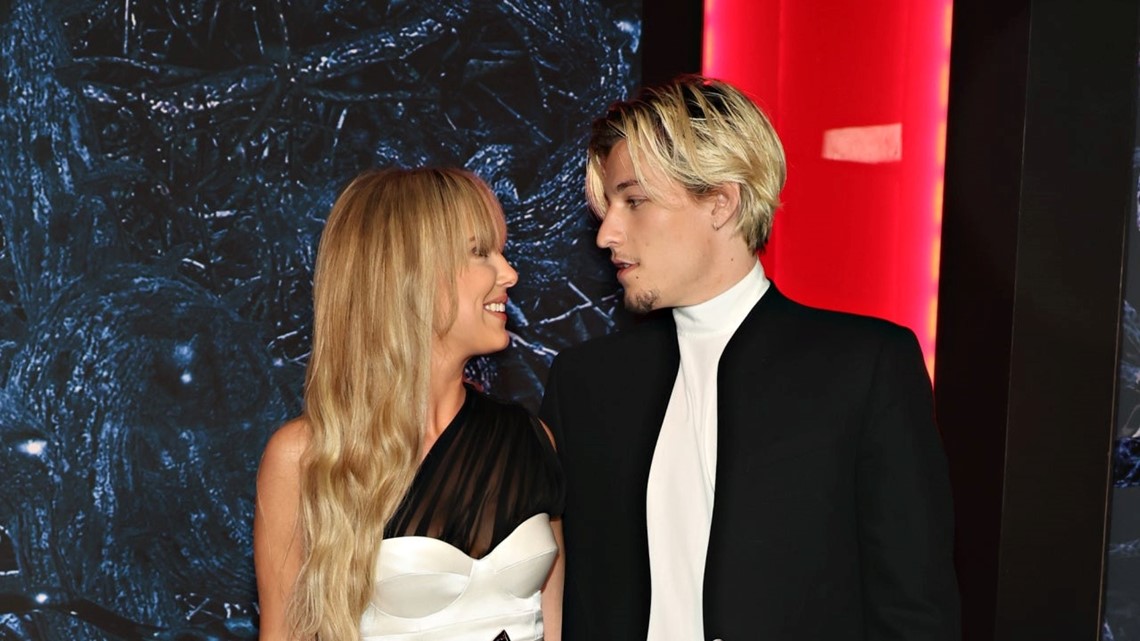 He posted a photo of the two of them in a car with the caption "BFF 3" on his Instagram. The couple was seen on camera that month strolling across the never-ending metropolis while holding hands.
They didn't acknowledge their relationship, though, until that November, when Millie posted a cute, fuzzy PDA-filled photo of them holding hands while riding the London Eye Ferris wheel on her Instagram account. After that, Millie and Jake went to more events with red carpets together, which was a clear sign that they were in love.
The Stranger Things star seemed to confirm that she was in a fulfilling relationship in January 2022. Brown celebrated her 18th birthday in February. The next evening, they both posted pictures of themselves wearing their Barbie and Ken costumes. On Instagram, Bongiovi wished Brown a happy birthday and said, "Happy Birthday Barbie ily<3".
Both of them make a really cute couple together. They have also been topping the list of fan-favorite celebrity couples. We don't know what is going to be the next step for this couple but don't worry. We'll keep you posted about them in the future.
ALSO READ: "Justin Bieber or Zac Efron?" Millie Bobby Brown Gets Confused About Her First Crush