The American diva Martha Stewart has had some thoughts about Kim Kardashian's glowing relationship with her boyfriend Pete Davidson. Kanye West may take a jib upon her statements, but it seems like Stewart heartily adores the 2021 SNL host. Apparently, the 81-year-old entrepreneur met with the two lovebirds at the White House Correspondents' Dinner back in May. And from what it appears, they had a lovely time there.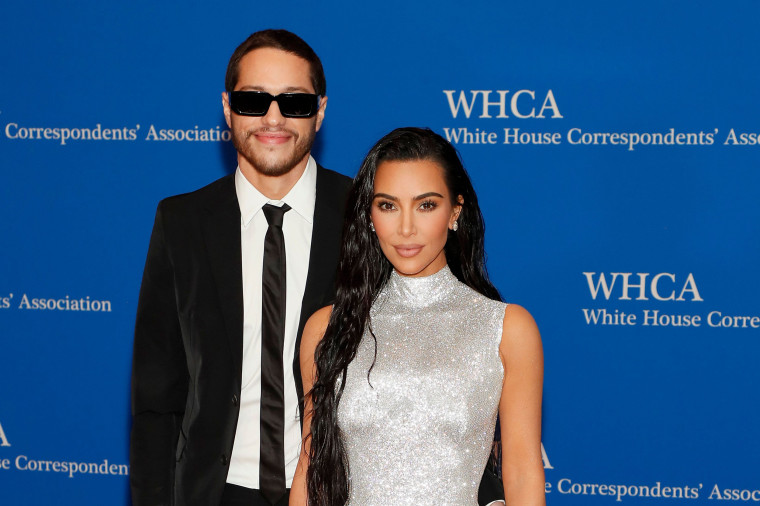 Stewart talked about it in an interview with Today and it seems like she couldn't stop singing the praises of two. Not only Martha finds the couple adorable but also believes Pete is nothing like Ye. Here's everything you need to know about it:
Martha Stewart believes Kim's boyfriend, Pete Davidson, is 'adorable' unlike Kanye West
Seemingly, the founder of Martha Stewart Living Omnimedia was a guest of DailyMail.com at the ceremony and got clicked with the two. In her discussion, she made it pretty clear that she adores Pete, who is not just funny, but pleasant as well. Furthermore, she called Kim absolutely gorgeous and said she was "Very jealous of her, of course." 
The interviewer then asked Stewart about her thoughts on the couple. She took the opportunity to take a dig at the Gold Digger rapper, saying Pete is very different from Kardashian's ex-husband. "Holding hands, lovely. Charming," she said. "You know, he's a very different kettle of fish than Kanye, you know?"
ALSO READ: Amidst Kanye West's Online Controversies, Ex-Wife Kim Kardashian Has "had enough" of Him
Pete Davidson is known to date a few other female celebrities, including Bridgerton star Phoebe Dynevor. Talking about his ability to charm beautiful women, Martha gave an amusing, if not honest, opinion. According to her, he is just "a skinny, homely, really nice guy." 
However, the two broke up in August 2022!
Yes! To Ye's probable happiness, the news is true. Although the two recently broke up, Kim had also opened up about her relationship with the Saturday Night Live star. They first kissed the comedian during her rehearsal when she hosted the show and felt a little zing. They apparently dated for nine months before breaking up in August, two months after Stewart's interview with Today.
ALSO READ: Is Kanye West Using His New Girlfriend as a Way to Distract People From Online Controversies?
Do you think the socialite Kim Kardashian and comedian Pete Davidson made a beautiful couple? Let us know in the comments below.