The world is now familiar with Kanye West being in controversy almost every day. But those who have truly known him and followed his timeline know that he has a huge record of getting into controversies. And Ye does not care how huge a name he is speaking about or against; he just goes with the flow.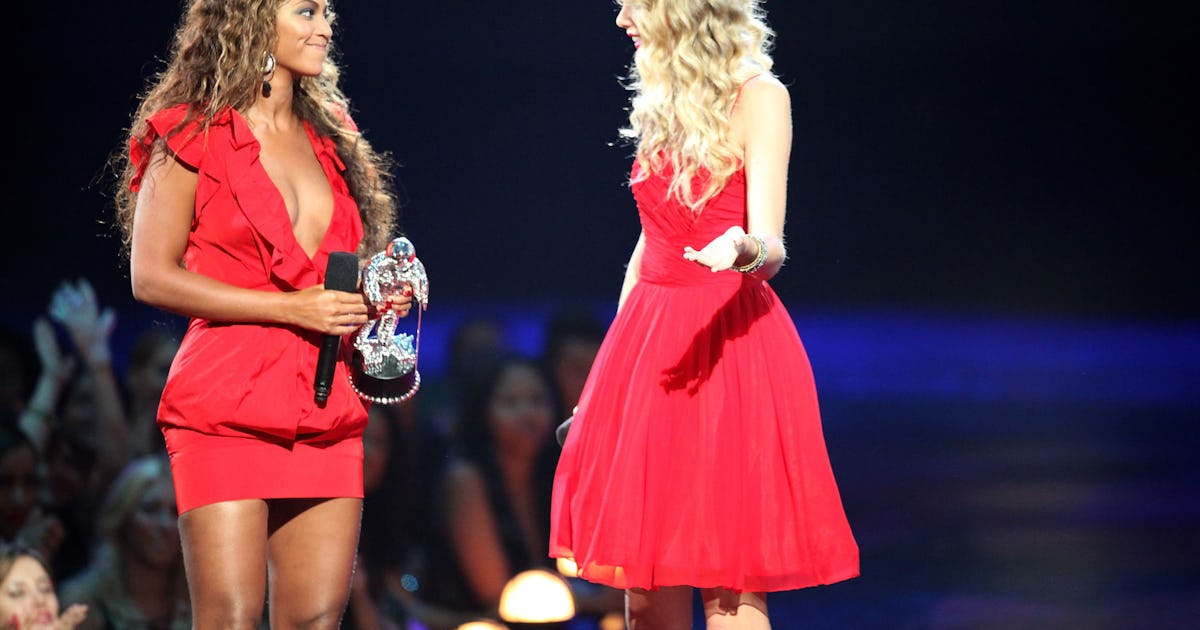 Remember in 2016, when he mentioned two well-known and well-liked celebrities: Beyonce and Taylor Swift?
The one where Kanye West gave a tribute to himself…
In 2016, MTV held the Music Awards at Madison Square Garden. The highlight of the event was none other than Famous singer Kanye West. He made headlines not for winning any awards, but for his motivational speech in which he paid tribute to himself.
It seems like something that you can do. In 2016, the producers of the award show allowed Kanye to do whatever he wanted on the stage. It was before he premiered his new music video, Fade. As producers allowed him to do literally anything, all Kanye did was pay a tribute to himself.
ALSO READ: Did Kanye West Inspire Taylor Swift to Write Karma?
And not just any tribute, but one full of sarcasm and insults in a metaphoric manner. He sarcastically wished Beyonce well while pointing to the 2009 MTV Video Music Awards stage-crash incident. Ye was referring to the incident where he allegedly went up to the stage when Taylor Swift won the award.
Not only did he interrupt her moment of glory, but he also said that even though she won the award, Beyonce's music video was also the best. Swift, who was just 19 years old back then, was shattered by this. And this incident is still counted as one of the most bizarre and awkward stage moments in the history of award shows.
And he did not stop there. He kept on praising himself for his latest music video and bashed his ex Amber Rose by saying, "I see you, Amber. My wife is a [gangsta], not a lot of people's wives would let them say that."
And that is how Ye paid tribute to himself. Let's see what he talks about at the next MTV Video Music Awards.