Ozark, Inventing Anna, and The Assistant. Three different shows, three different characters, and only one name: Julia Garner. The underdog turned queenpin of Jason Bateman's crime thriller has attained quite a fame for herself. With such a versatile acting skill, Garner hasn't failed to intrigue her fans. Appearing in a number of interviews, shows, and whatnot, she has now become a household name. Despite having such a busy couple of years and fandom, the actress has managed to keep her private life out of the spotlight. Thus, what many of us may not is that the actress is married for three years now.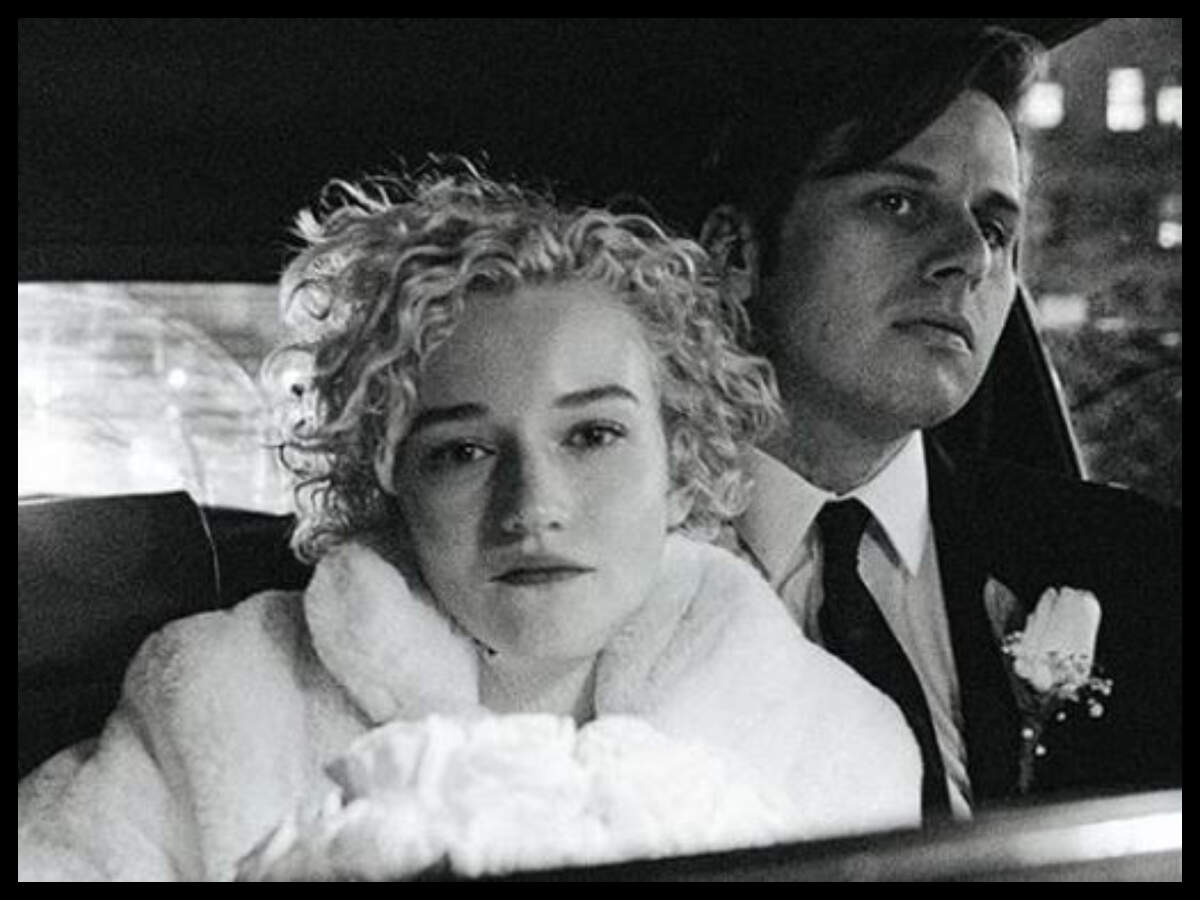 And you might know her husband pretty well. He is the heart and the soul of the very famous indie pop band, Foster the People, Mark Foster. Seemingly, the two lovebirds first met back in 2013, but it wasn't till much later that they started dating. And did you know who their cupid was? It is none other than The Tonight Show's Jimmy Fallon. In their very first online interaction, Fallon asked Garner if she had visited the show before, and that's when we came across this adorable story. It's so cute that we couldn't help but share it with the entire world.
Jimmy Fallon unknowingly played cupid for Julia Garner and Mark Foster's relationship
In 2020, Julia Garner appeared in an online Interview with Fallon where they talked about her hit series Ozark and many other things. But it's the opening discussion that piqued our interest. Garner shared about her first "technical" date with her now husband Mark Foster. Apparently, he was performing at the show in New York and asked her if she wanted to visit him at the show. And that's how they embarked on their romantic journey. The two-time Emmy award nominee called Fallon "a good luck charm." Three years later, they are now a happily married couple.
Jimmy then asks her to credit him in her book if she writes one in the future. Julia Garner happily agrees to the deal and says, "yeah, I'm gonna call you the yenta of late-night shows." For those unaware, Yentas are the ones who play cupid or act as the catalyst to ship people's romance. And Jimmy Fallon is undoubtedly glad to play the role. Julia Garner, who's appreciated by big names such as Sydney Sweeney and Anna Chlumsky, then impersonates Britney Spears and Gwen Stefani before they start talking about her role in Ozark.
ALSO READ: Why Julia Garner's Waco Should Be on Your Watch List if You Love True Crime Drama Series
Did you know about Garner's marriage with Mark Foster? Do let us know in the comment section below.