A treasure trove of televised warmth, the entire entertainment industry remembers Betty White (ex-girlfriend of Ryan Reynolds), an intergenerational legend of a rare breed, for the laughter she evoked. Over a career span of 80 years, the 90s gem had left a poignant mark and cemented a legacy of her own long before she left us.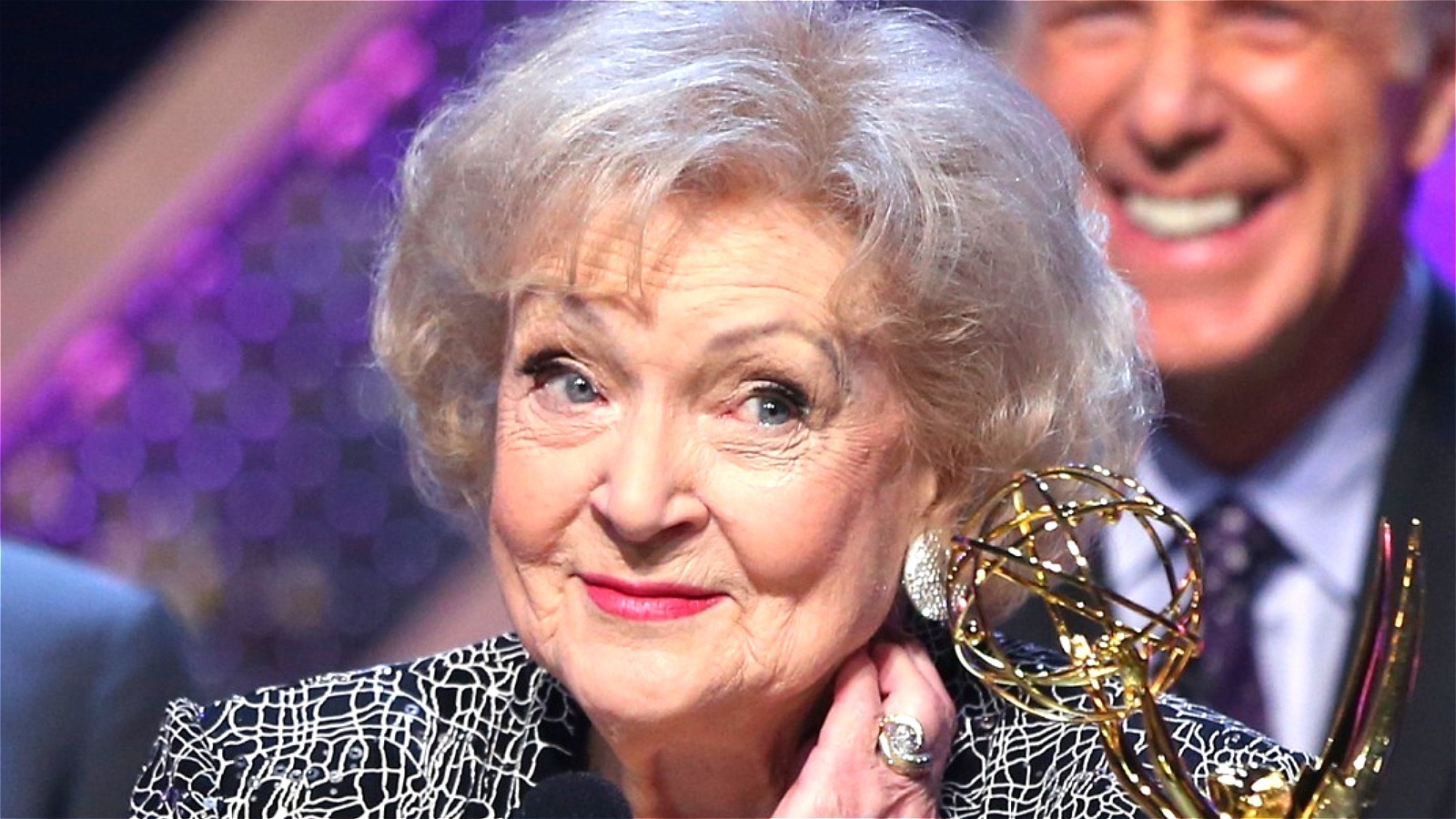 For the star, whose unfortunate demise happened just a few weeks before her 100th birth anniversary, life was a celebration. There was never a dull moment with her around. And yet another such legendary star Hollywood can absolutely boast about is none other than the Deadpool mercenary, Ryan Reynolds. From cracking the most appropriate jokes and pranking his close ones to roasting his beautiful wife in the most romantic way possible, life with Reynolds is a feast.
But did you know about the love he shared with Betty White? Well, in her words, the Canadian actor never stopped crushing on the then 99- year-old pioneer of early television.
The lovely case of Ryan Reynolds and Betty White
It seems like even after a decade-plus of Ryan Reynolds sharing a screen with Betty White, posing as his grandmother in their romantic hit, The Proposal, the actor-turned-business-geek could not stop pining for her. After the movie, he has often playfully referred to the oldest person ever to host Saturday Night Live as his 'ex-girlfriend.'
And, back in December 2021, when people commemorated the Golden Girls actor's 100th birthday, she didn't shy away from gleefully talking about The Adam Project character alum's love for her. "I've heard Ryan can't get over his thing for me," she said, and added, breaking his heart, "but Robert Redford is The One." 
Notably, the 45-year-old along with his co-star Sandra Bullock shared their fondness for White with the magazine. He apparently made it clear to the world that he has been a big fan of the TV legend "for as long as I remember." He further joked talking about the actress, stating she is a typical Capricorn who loves to sleep all day and party all night.
Sandra Bullock also could not stop singing the praises of Betty White, saying the 99-year-old is natural at her humor and has great comic timing. She wished White gets to celebrate her birthday the way she celebrates each day of her life- "with humor, kindness, and vodka on ice." Unfortunately, she died just a few weeks before her birthday, on the morning of December 21st, 2021.
ALSO READ: "Well you're stupid:" When James Corden Jokingly Called Out Ryan Reynolds Over His Ignorance
What are your thoughts about Reynolds' beautiful admiration for the former American comedian? Do let us know in the comments below.