While the immense success of Money Heist does eclipse the success of other Spanish shows on the platform, The House of Flowers still deserves a mention. Well, it didn't knock it out of the park like Money Heist, but it sure scratched the itch for telenovelas. And with that came into prominence one of the finest directors from the Spanish-speaking world, Manolo Carlo. Fans that are still keeping their Netflix subscription for the plethora of international shows will be delighted to know that Carlo's next Sagrada Familia is coming to the streamer very soon.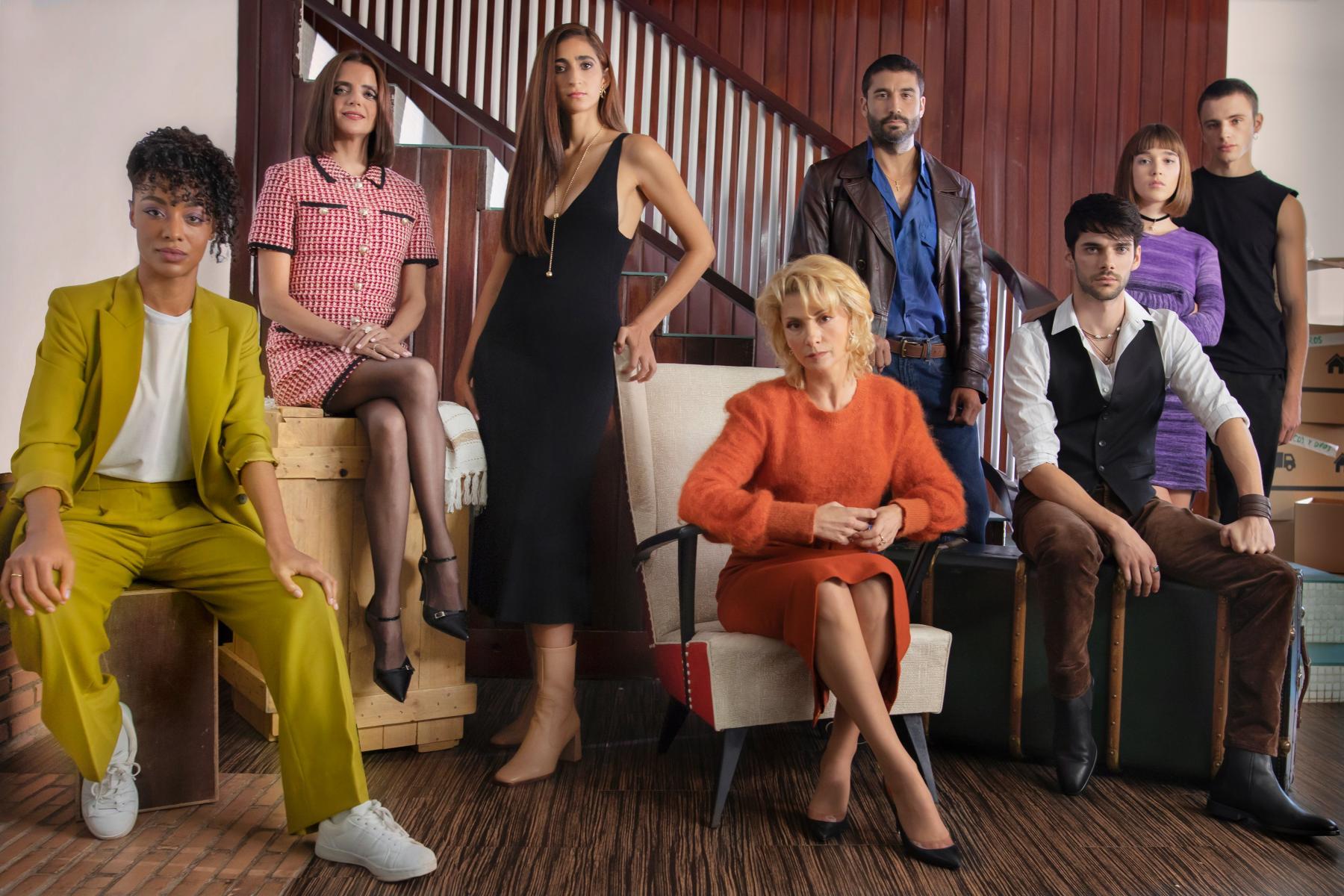 While the upcoming series is dubbed as a mystery, we still think it will have the classic Carlo's dark humor sprinkled throughout. After all, The House of Flower was a dark comedy but packaged as a telenovela. 
What is Sagrada Familia on Netflix about? 
Sagrada Familia or also known as Holy Family is the latest Spanish mystery show that is headed to Netflix next month. Instead of Barcelona, it takes place in Fuente del Berro. When a new family moved into the neighborhood, it upset the balance between Gloria's life and her baby Aitana. The synopsis further teases an emergence of a strong bond between four neighborhood mothers. However, with Gloria's past threatening to come to the surface, it may change everything. And once it does, Gloria will do anything to keep her family safe at all costs. 
From the synopsis itself, it is evident that it will explore the length a mother will go to protect what's sacred to her. This is Carlo's fourth production for Netflix. He has previously worked on The House of Flowers, One Upon A Time…but Not Anymore and Someone Has To Die. Considering how binge-worthy all his previous works were, this surely ups the expectations. 
ALSO READ: 5 Reasons Why You Must Watch Spanish Drama 'Intimacy' on Netflix
Meet the cast of the Spanish mystery show
Sagrada Familia has the following cast members reprising different roles.
Najwa Nimri 

Carla Campra

Ivan Pellicer 

Ella Kweku 

Alex Garcia 

Macarena Gomez 

Alvaro Rico 
The series arrived on October 14.
ALSO READ: Money Heist's Alicia Sierra AKA Najwa Nimri Prepares to Host Netflix's First-Ever Spanish Reality Show 'Insiders'
Do you think Sagrada Familia will get dubbed as another Millennial Telenovela coming from Carlo?