Superman and Scarlet Witch are one of the most powerful protectors of the world. Their abilities and enchanting looks are something that has always astounded fans. However, when we last visited them, they were at their extreme points in Justice League and Doctor Strange respectively. Henry Cavill has constantly adapted to successful franchises from Mission Impossible to The Witcher.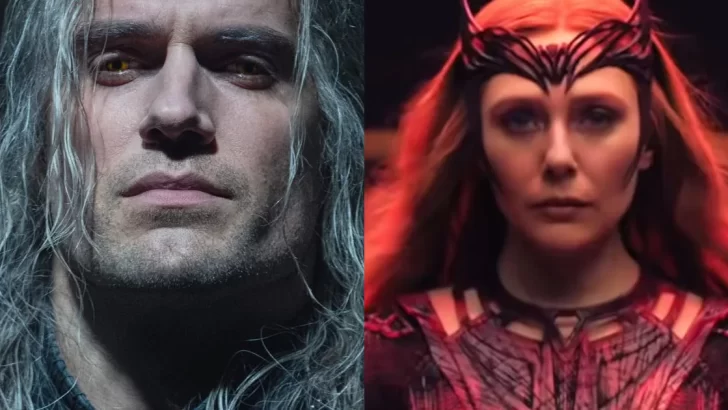 Meanwhile, Elizabeth Olsen has been a part of the Marvel Universe for more than a decade. Now it won't be surprising for viewers if they bag a role each in the biggest franchise on television. Since there have been rumors that both these actors might join the legendary prequel of the Game of Thrones franchise in The House of Dragons. What would it be like to see two iconic actors of Hollywood in record-breaking series?
Henry Cavill in The House the of Dragons?
Based on A Song of Ice and Fire novels HBO's The House of the Dragons has taken the world by storm. The show has released 3 episodes and fans are going gaga after seeing the sea of golden-haired Targaryens. Meanwhile, people are already wondering what new faces they will get to see in the next season.
According to the report sent out by Comicbook, the well-known leaker Daniel RPK said that Henry Cavill might be seen in season 2. The actor is currently shooting season 3 of The Witcher and this proposition would be an interesting turn in his career. He is already in the getup of a warrior and would certainly make a good addition in The House of the Dragon.
ALSO READ: When Henry Cavill Turned Into a Real-Life Sherlock Holmes and Revealed Secrets About Social Media Stalking
At the moment, these are just theories that fans and cult followers would like to see. But seeing the packed schedule Henry Cavill has, nothing is for sure yet. He is already involved in Enola Holmes, Loki, Argylle, The Rosie Project, and Highlander.
Elizabeth Olsen in House of the Dragon?
Everyone knows the beautiful Elizabeth Olsen for her Marvel role as Wanda or Scarlet Witch as we recently saw her playing the baddie in Doctor Strange's recent installment. The end left fans assuming if she will returns or not, but MCU always find a way to bring back favorite characters like hers.
But the possibilities of seeing her anytime soon are unclear as she wrapped Love and Death recently. Meanwhile, according to the rumor, her IMDb has House of the Dragon season 2 listed in it.
ALSO READ: As the Current Face of DCEU, Is It Wise for Henry Cavill to Step Down to a Minor Role With MCU?
What do you think would you like to see the two actors as a hero or villain in the GoT spinoff? Leave your comments below!