Netflix's The Sandman has much to offer. It's a great show adapted from a fantastic comic and is full of juicy references just waiting to be unearthed. It's a gripping tale filled with intriguing puzzles and inspiring lessons. When the first season of The Sandman on Netflix ended, Lucifer, played by Gwendoline Christie, swore revenge on the Lord of Dreams for making her look like a fool in front of every demon in hell. However, Lucifer has a plan, and we know what it is from the comics.
But before coming up with a plan to make Morpheus's life a living hell, how did Lucifer deal and recover from the defeat? Well, Christie has an answer for that.
ALSO READ: Gwendoline Christie and Her Lucifer Costume in 'The Sandman' Has a Special Connection
What happened to Lucifer in The Sandman?
In the fourth episode of The Sandman, Morpheus travels to Hell and meets Lucifer. The Lord of The Dreaming's magical helmet was stolen years ago during his captivity, and Morpheus must engage in a metaphysical fight to reclaim the prized possession from the demon who now possesses it. As it turns out, the Princess of Darkness herself will be his main challenger in this match. At one moment, it seems like Morpheus has been defeated. Matthew the Raven gives Morpheus an intense pep talk, and he rises and defeats Lucifer.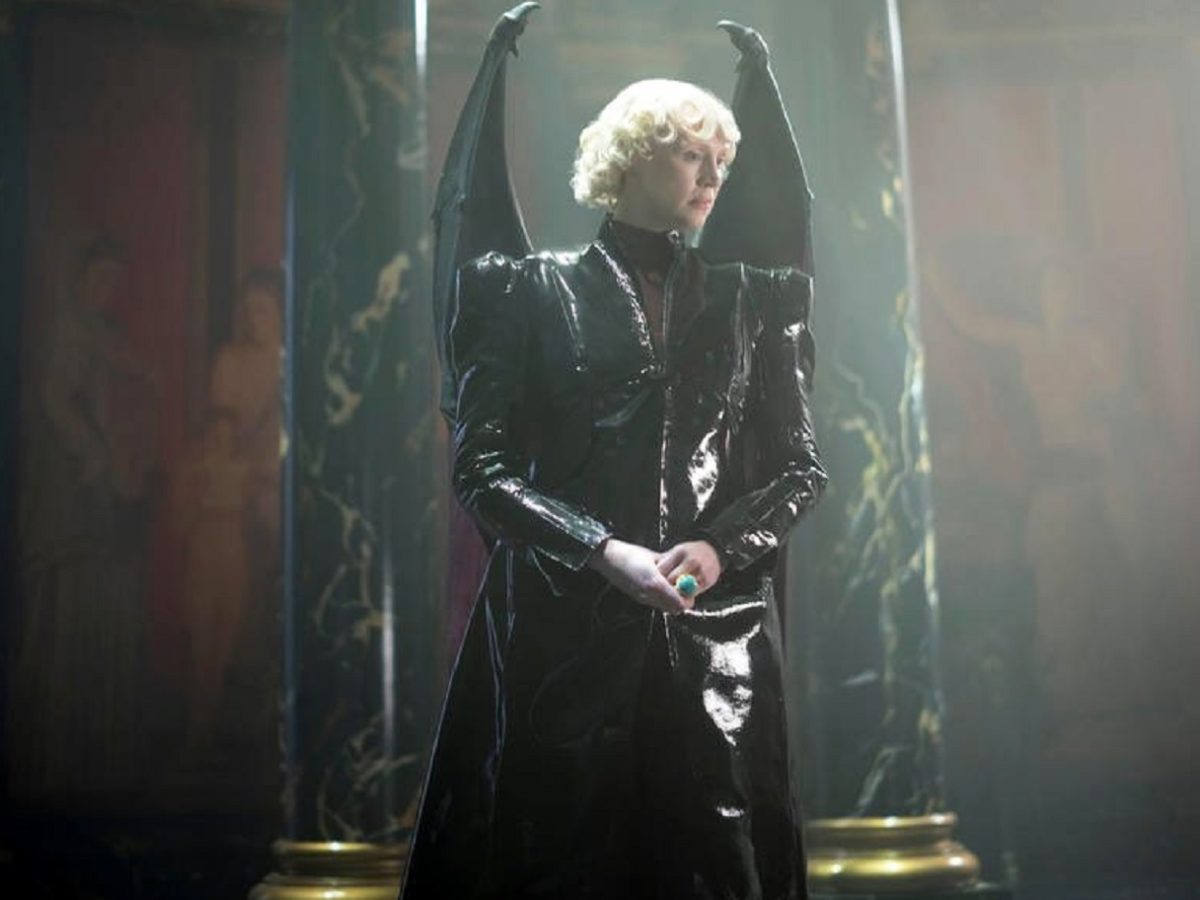 Lucifer is not one to take defeat kindly, and yet she was forced to let Dream walk away from Hell with nary a scar in The Sandman. So, how does Morningstar feel about it? Gwendoline was recently asked the same. "I think it's entirely consuming," was the actress's reply. Lucifer was once God's favorite and was later cast out from heaven. That's a humiliation and shame that the Devil had to live with for eons. So, Christie feels that "Lucifer has to just make it work, and consequently has to take enjoyment, but possibly a superficial enjoyment, in that torture. "
ALSO READ: "She was incredibly powerful" : Neil Gaiman Justifies Why He Gender-Swapped Lucifer In 'The Sandman'
Gwendoline Christie answers Lucifer-related questions
Gwendoline recently did an interview with TV Line where she was asked certain questions based on her character from The Sandman. She was asked how Lucifer gets over her crushing loss to Morpheus. Her reply was "self-care in hell." What does self-care look like in Hell?
"Well, it clearly involves a red satin robe. It's time to really relax. Any kind of corset, control underwear or shapewear is discarded. We're straight into the robe, replied the actress. Christie also feels that Lucifer takes out a lot of passive aggression on Mazikeen, who seems to have infinite patience, and perhaps even enjoys it. "And there's been plenty of, I would imagine, storming down those marble corridors, swearing, screaming at demons, staring into the fire, and plotting the ultimate revenge," adds Christie.
We don't see Lucifer again until the end of the season when it is clear that she's been thinking about what happened until then. Her brief appearance in the season finale shows that the devil is planning to get back at Dream for making her look bad in her own realm. We know how, but it will be worth the wait.
What do you think of Lucifer's self-care routine? What would your routine look like if you were in her place? Comment down below.
ALSO READ: What Will Happen to Gwendoline Christie as Lucifer in the Next Season of 'The Sandman'?