The friendship between Robin, Max, and Dustin extends beyond Hawkins! Sadie Sink and Maya Hawke dropped by Gaten Matarazzo's Broadway show, Dear Evan Hansen recently. The Stranger Things stars have all taken to different activities since the series winded down after the last season. Gaten best known for playing Dustin on the Netflix show has for one decided to go back to the theater. 
Maya Hawke, Sadie Sink, and Gaten Matarazzo show their close bond at Gaten's Broadway show
Gaten made his debut as Jared Kleinman in Dear Evan Hansen recently. This isn't his first time at Broadway, but he's surely returning to the stage after a long gap. Friends, Maya Hawke and Sadie were there to support him!  Previously the Dustin actor had appeared in Priscilla, Queen of the Desert, and Les Miserables. The Dear Evan Hansen Twitter handle recently shared the trio's cute interaction backstage. The trio sported a casual look. 
Things got a bit strange on Broadway tonight! @SadieSink and @mayahawke stopped by for @GatenM123's first performance and a @Stranger_Things reunion. pic.twitter.com/fs4TMIQfJM

— Dear Evan Hansen (@DearEvanHansen) July 20, 2022
Maya opted for a playful graphic t-shirt and Sadie went for a solid casual shirt paired with a baseball cap. Gaten wasn't in his performance outfit either, instead, he was sporting a moss green hoodie.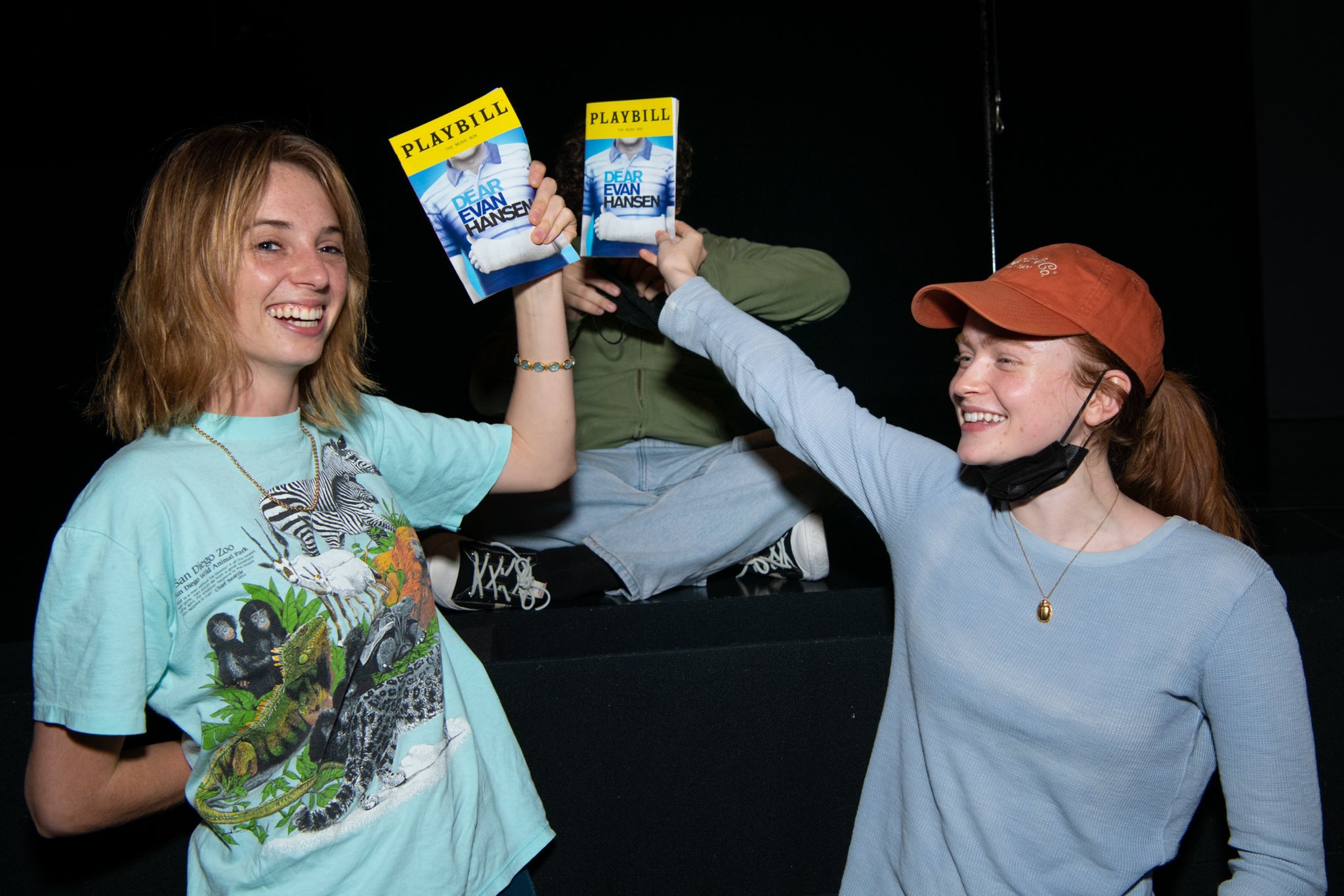 While Gaten is busy with his Broadway show, Maya is delving into music. She recently dropped a music video for her single Therese. 
ALSO READ: Here's How Sadie Sink, Millie Bobby Brown, And Others Reacted to Their Epic Scenes From 'Stranger Things' 4
Maya wants Eddie back for the final season
Maya's character Robin was one of the luckiest on the show, having survived Vecna's wrath. Others like Eddie and Sadie's Max weren't so lucky. After the events of last season, Max is left brain dead, while Eddie is no more. Even Maya thinks that Eddie's loss left a huge hole and that shooting for the final season of Stranger Things without Joseph Quinn would be like "losing a weird limb". Much like the fans, the actress also admits that she hopes the Duffer brothers can find a way to bring Quinn back even if it's in the capacity of a ghost. The creators have already confirmed that they will conclude the story of Eleven and her friends with the upcoming fifth season.
ALSO READ: 'Stranger Things' Stars Joseph Quinn and Jamie Campbell Pass Their Verdict on Netflix's 'Barbie'