After conquering the acting field, Ryan Reynolds is now on his way to taking over sports. Like the sports spirit that lies within every Canadian, the 45-year-old actor from Canada has finally decided to bring his to the brim. In February 2021, Ryan officially bought the Welsh football club Wrexham AFC along with fellow actor Rob McElhenney.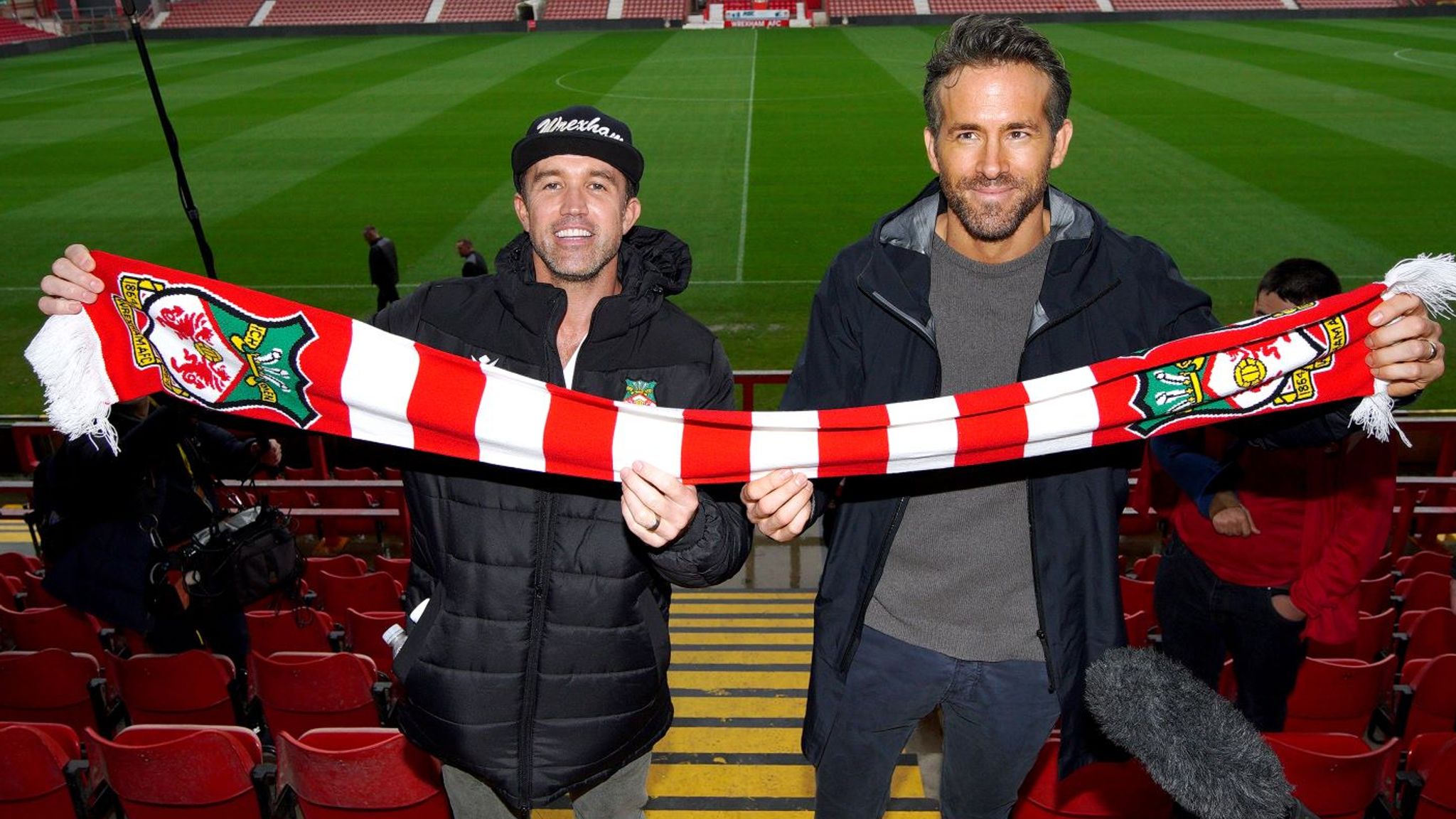 But the actor has not stopped there. Now he is on his way to buying a team associated with his country's national game which is Ice Hockey. Most importantly, he is doing that with a fellow Canadian who has earned popularity in the field of music. If you are thinking it is the Hotline Bling singer Drake, do take another guess.
ALSO READ: Impressed With Ryan Reynolds' Wrexham Takeover, Hockey Legend Daniel Alfredsson Feels He Should Buy a Hockey Team as Well
Who is Ryan Reynolds buying the Ottawa team with?
The Canadian-origin singer who Ryan might buy the team with is Earned it singer The Weeknd. It was revealed in a recent edition of Sportsnet's 32 Thoughts: The Podcast that The Weeknd and the Deadpool actor allegedly joined together to purchase the NHL's Ottawa Senators hockey franchise.
According to Uproxx, this news came up when Canadian sports commentator Ron MacLean spoke about it on the podcast. However, he joked about Ryan and The Weeknd buying the Ottawa Senators the hosts of the show Elliotte Friedman and Jeff Marek took that into serious discussion.
ALSO READ: Will Ryan Reynolds Create Stories With Senators Just Like He Did With Wrexham FC?
Also, Ryan has shown his interest in buying the team when he appeared on The Tonight Show. "I am trying to do it. It is very expensive. I need a partner with very deep pockets," said Ryan. And it could be a strong possibility that Ryan might buy the team because he already owns Wrexham AFC and is working in the direction of expanding it.
Could @theweeknd be a possible buyer of the Senators? 🤔@JeffMarek & @FriedgeHNIC talk about the latest rumours surrounding the team's sale, why Ryan Reynolds would be good for the league, + more.

Full 32 Thoughts episode ➡️ https://t.co/StxcsmsxVU

Presented by @GMCCanada. pic.twitter.com/SIzxLA8Iqb

— Sportsnet (@Sportsnet) November 21, 2022
After all, investing in sports gives you a high possibility of making a profit plus being Canadian, Ryan and The Weeknd's interest in Ice Hockey seems natural. Well, The Weeknd seemed to be the perfect partner for Ryan to buy the team with, after all, he certainly has money.