If there is one thing that Ryan Reynolds does well—no, it is not comedy—it is donning too many hats. Although the man's main profession remains acting, he has found immense success as an entrepreneur. 
He founded his own digital marketing company Maximum Effort, owns an alcohol brand Aviation Gin and has other further ventures. The 46-year-old even owns a football team, Wrexham AFC, along with good friend Rob McElhenney. He is also a producer, filmmaker, and now a Lord. Yes, you read that right, but how did that happen?
ALSO READ: How 'Blade: Trinity' Helped Ryan Reynolds' ace 'Deadpool'? What Makes Hannibal King and Deadpool Similar?
Ryan Reynolds is now a proud Lord of the Scottish Nature Preserve
Canada does not grant titles, but Scotland does. You can still become a Lord in this day and age if you happen to own land in the country. Nathan Fillion of Suicide Squad fame recently wished the actor a very happy birthday with one of the greatest presents, albeit two weeks late. Apparently, the actor found that the Scots grant titles to land owners. Since Ryan Reynolds recently became the owner of a Scottish Nature Preserve, the Government has granted him the title of lord according to the ownership rules! The land he owns is approximately ten square feet. 
The Canadian was over the moon hearing the news. He shared it on his Instagram stories with the caption: "I can't wait to be buried here." Well, this is certainly something that the actor can add to his long resume! Despite the many roles he plays in his life, he is most consistent at being a dad. The actor already shares three daughters with his wife Blake Lively. And is about to embrace fatherhood again for the fourth time.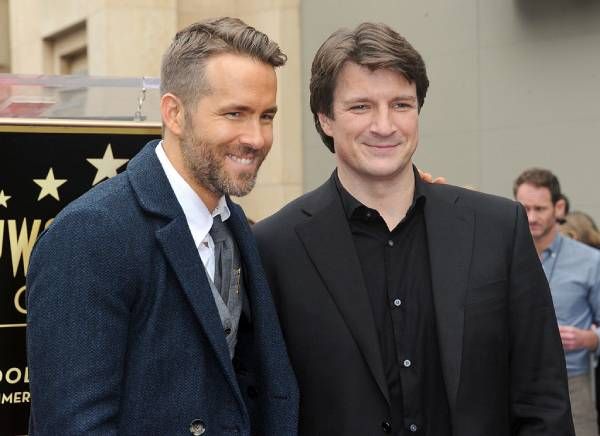 Other than concerning himself over the land in Scotland, the actor is too busy promoting Spirited. He is coming back on November 11 with a modern take on the classic A Christmas Carol opposite Will Ferrell. 
ALSO READ: "Maybe try some cat-cow poses" – Hugh Jackman Yet Again Trolls Ryan Reynolds While Teasing Wolverine's Appearance in 'Deadpool 3'
Did you know about this ownership rule in Scotland? And do you think the title Lord suits Ryan?