Netflix's top hit Stranger Things has given the world one of the most innocent characters, popularly known as Will Byers. Noah Schnapp, 17, the actor who plays Will, has been the talk of the town lately. Do you remember the whole Doja Cat and Noah fiasco that took place a few days ago? The one where Noah revealed his chats with Doja, where she talks about her crush on the actor Joseph Quinn, who plays Eddie Munson in the show.
Well, things seem to have taken a turn in this case. Something has happened that has given this whole case a new angle. Read further to find out more.
ALSO READ: "Does he have a GF?": Doja Cat Slides Into Stranger Things Star's DMs Asking for Joseph Quinn to "hmu"
A Quick RECAP
Let's have a quick recap of what really happened before. So, the 17-year-old star of Stranger Things revealed his chats with the 'Woman' singer in a TikTok video. In those chats, she asks him to urge Joseph Quinn to "hmu [hit me up]." Apparently, she had a crush on Joseph and wanted to confirm with his co-actor about his "availability". And not just that, Noah captioned it "Thirsty Doja", which enraged her.
She felt humiliated as her secret came out publicly this way and called out Noah. She said on her Instagram live, "The fact that Noah did that, went and posted a private conversation between me and him is so unbelievably socially unaware and whack. That's borderline snake sh*t, that's like weasel [stuff],".
ALSO READ: Doja Cat Slams Noah Schnapp With 3 Painful Words as She Tries to Be "Super Fair" About the Whole Fiasco
What did Noah Schnapp do now?
Things seemed to go south with these two, as the news was all over the media. But recently, Noah did something that restored the terms between the two. In a recent interview with Variety, Noah explained what happened. He stated that he doesn't take social media very seriously and is pretty goofy about it.
He said, "I posted that not thinking too much of it, but obviously it hurt her feelings. So, as I should, I apologized and she was totally okay with it and was like, "I'm sorry how I reacted." It was all good." The actors apparently went on to tell Doja how she is his role model and he was the biggest fan of her music.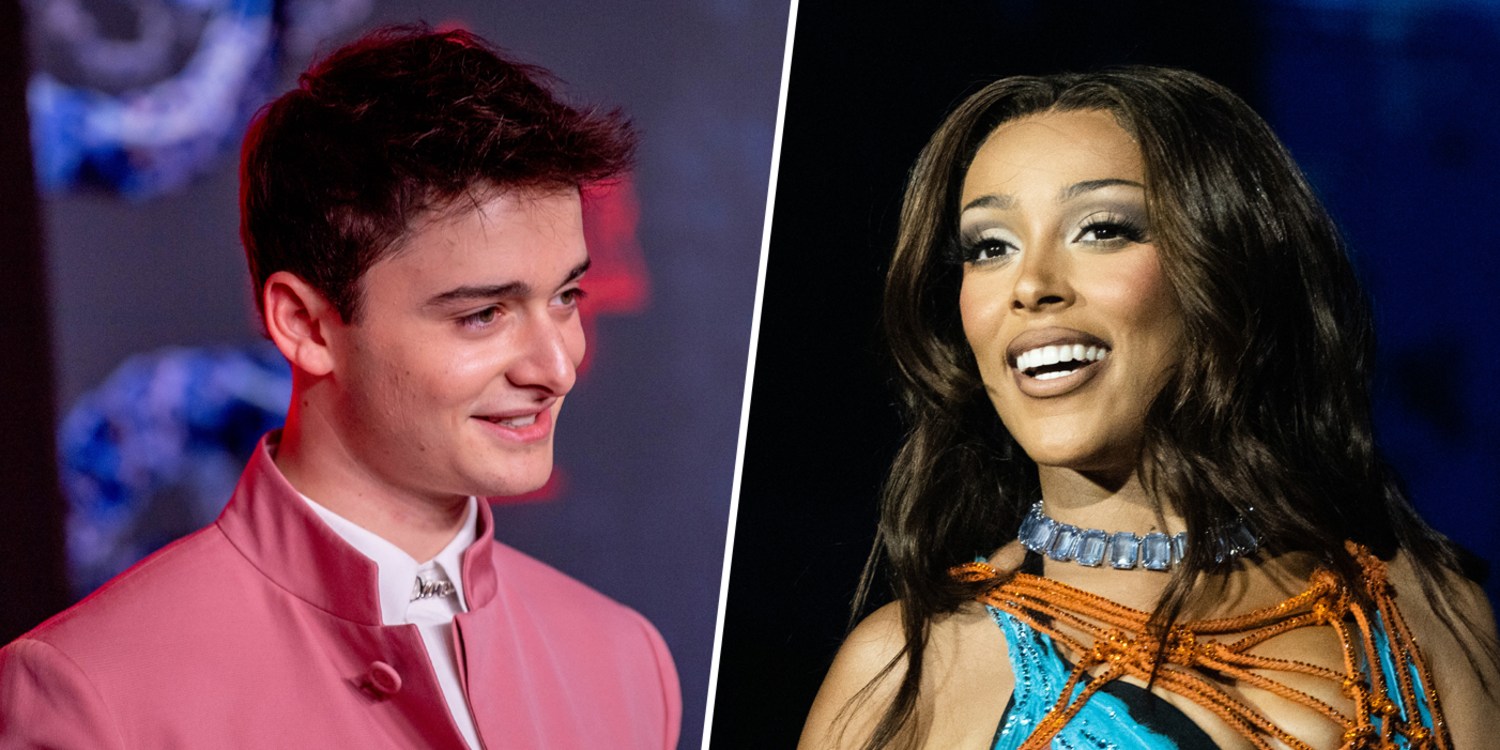 Well, it's nice to see things patch up between the two of them. Noah realized his mistake and took the initiative to make things right, very much like his character in Stranger Things. Meanwhile, according to reports, it cost Doja 200k followers on Instagram after she called out Noah. Let's hope Doja and Noah's friendship remains unharmed in the future.
What do you think about the whole fiasco?
ALSO READ: Noah Schnapp Talks About the Van Scene in 'Stranger Things', Says the Season Was "Personal" for Will