Kevin Hart does not need an introduction. He has been ruling our hearts with his comedy for years now and has been killing it by doing films back-to-back. In June, his action-comedy The Man from Toronto was released on Netflix. He became a massive hit after the release of his 2009 standup album, I'm a Grown Little Man, and recently his massive hit, Think Like a Man completed its 10th anniversary. But don't you think that the actor needs some Me Time. Well, he is all set to make you laugh again with his upcoming comedy of the same name.
Everything about Kevin Hart's Me Time
Mark Wahlberg, the Oscar-nominated actor, will be his co-star this time around. Even though they aren't recognized for working together on films, the two actors appear to be close friends in the industry. On Ellen's daytime talk program, Hart cracked a joke about how he and Mark Wahlberg could work together on the set but not at the gym.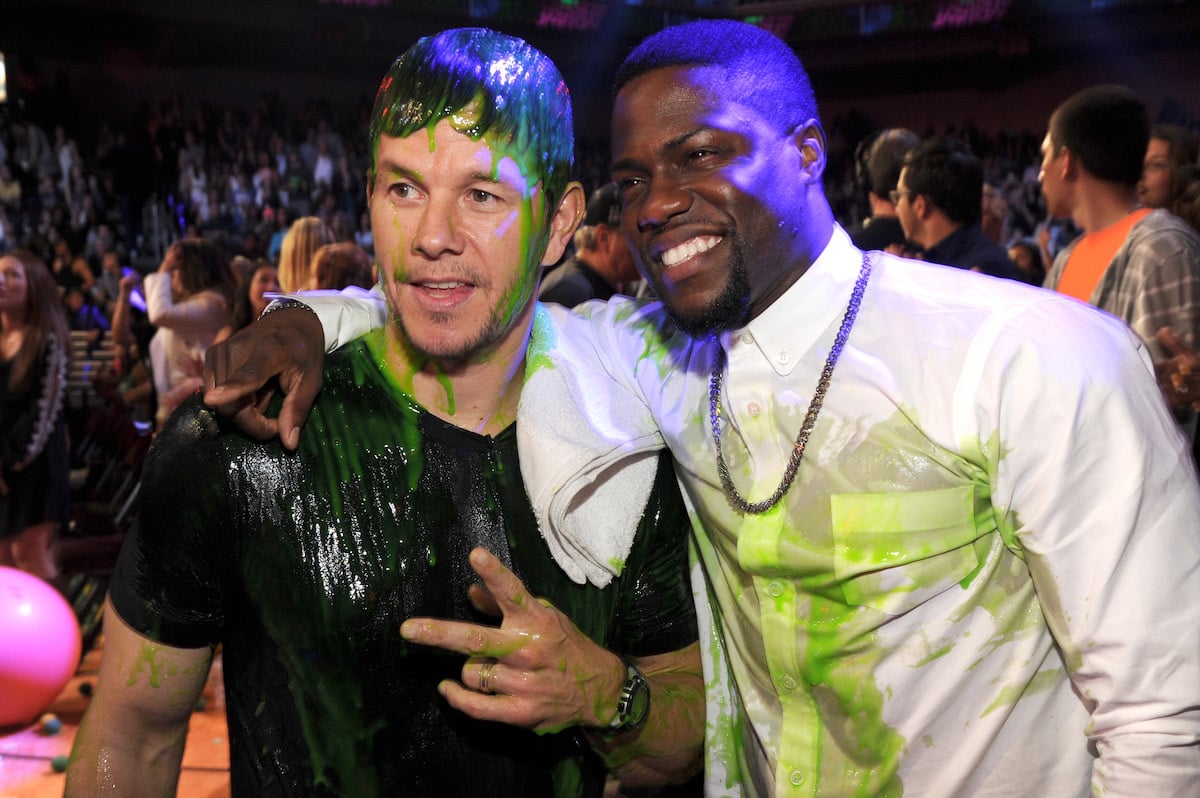 Coming back to the plot of the film, this time, Hart is playing a stay-at-home dad. A dad who is desperate for a night out wants a night free of his adult obligations, to "recharge his batteries." With roles in Central Intelligence, Ben in Ride Along, Get Hard, and Jimmy in The Wedding Ringer, Hart is no stranger to the comedic genre.
ALSO READ: Every Strong Black Lead Movie Awaiting You on Netflix for Summer 2022
With Mark Wahlberg, who portrays the ex-best buddy who helps Hart's character "have fun," the cast is complete. Wahlberg has been nominated for an Oscar before for his work in The Departed as Dignam.
The movie shows what happens when a man with a family tries to change things up by calling the one person he knows he can have fun with no matter what. The dad is usually very calm, but things get too crazy and go beyond what he could have imagined.
ALSO READ: Kevin Hart and Woody Harrelson Both Aren't 'The Man From Toronto' Because Fans Think So
Does Me Time have a poster?
Kevin Hart recently shared the poster on his Facebook account. In the poster, he and Mark are holding a turtle. Fans are sure to be very curious to know where they can find a turtle.
John Hamburg is going to direct the film. Me Time also stars Regina Hall, Jimmy O. Yang, and Luis Gerardo Méndez. Hart's HartBeat Productions, which he runs with Bryan Smiley, will also be in charge of making Me Time. Hamburg's company, Particular Pictures, will also be in charge of making the movie.
It will be released on August 26 this year on Netflix. Till then, watch another of Hart's comics, The Man from Toronto, only on Netflix.
ALSO READ:  Kevin Heart Receives Mixed Reactions From Fans for 'The Man From Toronto' on Netflix