Netflix has released a list of 37 quality films in the Summer Slate 2022. From the times of Morgan Freeman and Denzel Washington to the times of Will Smith and Chadwick Boseman; we love seeing our favorite African American actors leading in the quality charts. While we can't wait to see actors like Kevin Hart, Jamie Foxx, Omar Sy, Kat Graham, Jurnee Smollett, and even Snoop Dogg in brand new films, here are some of the trailers you can watch to suffice the pain.
Movies to Watch on Netflix with Black Leads this summer 2022
Me Time
Me Time stars Mark Wahlberg, Kevin Hart, and Regina Hall. It is directed by John Hamburg, known for his writing in Meet the Fockers and Why him?. According to IMDb, "Me Time follows a Dad who finds time for himself for the first time in years while his wife and kids are away. He reconnects with a friend for a wild weekend." It is all set to release on August 26.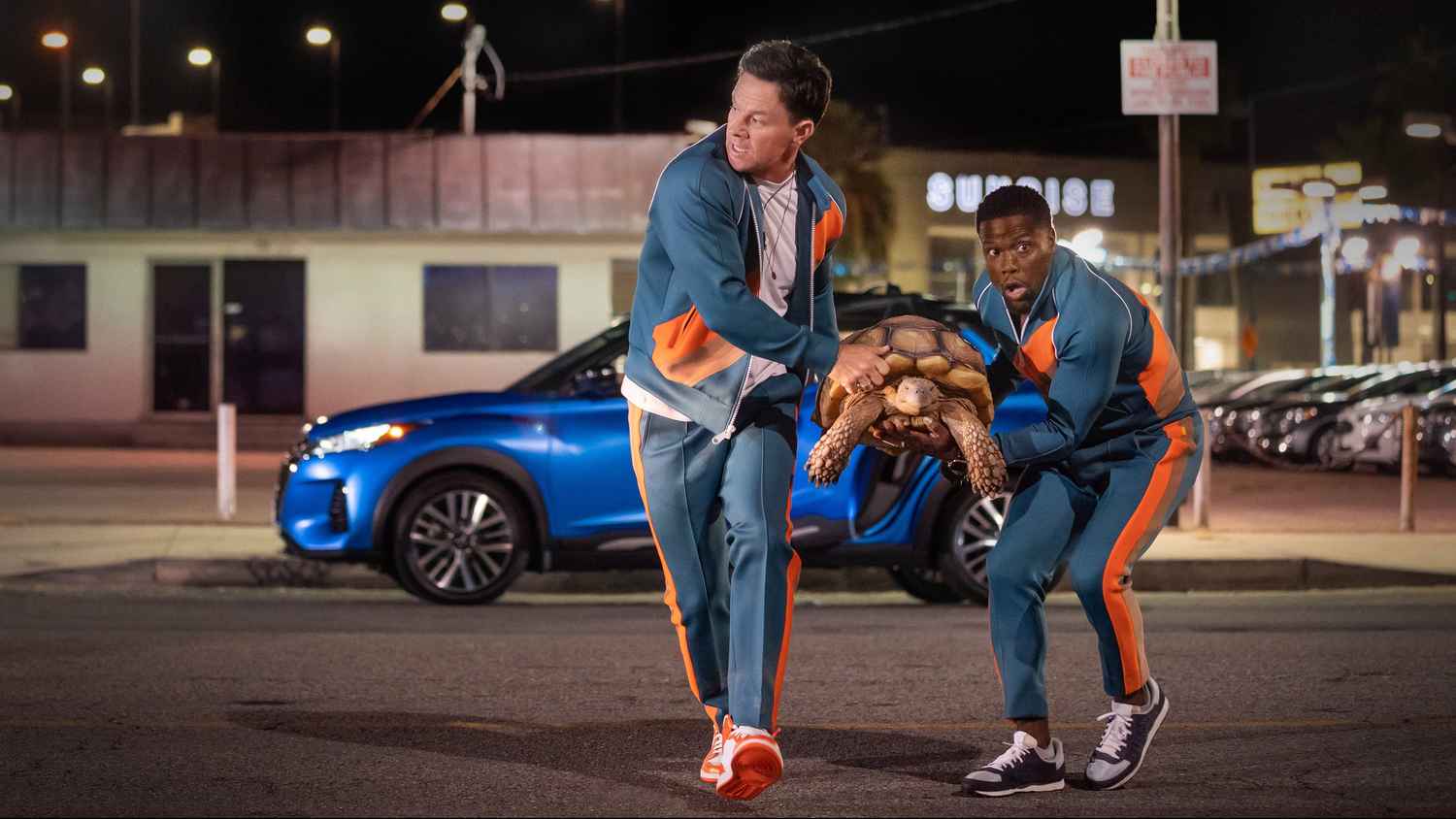 Hustle
Starring Adam Sandler, Ben Foster, and Robert Duvall, Hustle will release on June 8. It is a story about a basketball scout (Adam Sandler) finding a player abroad and bringing him back to the States without his team's approval. He does this to get back into the NBA. Hustle is a drama/comedy. Here's the teaser :
ALSO READ Adam Sandler To Coach Dribblers With Pep Talks in The Netflix Basketball Flick, 'Hustle'
Beauty
Starring Gracie Marie Bradley, Beauty, according to Netflix is about " A young singer on a brink of a promising career who finds herself in between a domineering family, industry pressure, and her love for her girlfriend." Although the release date is not out yet, we know it's coming this summer. Here's the first look:
The Takedown
The Takedown is already famous for its star cast including Lupin star Omar Sy and French actor Laurent Lafitte. The film is directed by Louis Leterrier, the director of the Now You See Me series. The Takedown is about two cops who reunite for a new investigation. They assume it to be a simple drug case but it turns out to be a mafia ring full of danger. The Takedown is the soonest to release on May 5. Here's its trailer :
ALSO READ: Shooting Guns to Bike Rage in a Supermarket, What All Is the French Action Thriller the Takedown Coming to Netflix About?
The Sea Beast
According to IMDb, The Sea Beast is about 'A legendary sea monster hunter's life turning upside down when a young girl stows away on his ship and befriends the most dangerous beast of them all.' Directed by Academy award-winning director, Chris Williams, and Michele Clapton as the costume designer, whose work we have previously seen in the likes of Game of Thrones and The Crown; The Sea Beast will release on July 22. Here's a little glimpse:
Along for the Ride
Starring Kate Bosworth who we know from the movie 21, Belmont Cameli, and Andie MacDowell, Along for the Ride is a movie about two insomniacs. They go on a quest every night, experience new things, and have fun.  It's set in the beautiful seaside town of Colby and is directed by Sofia Alvarez who also wrote the screenplay for –To All the Boys I've Loved Before. This little romantic movie is releasing on the 6th of May.
ALSO READ: From 'To All the Boys' Screenwriter Comes 'Along for the Ride' on Netflix, a Romantic Tale of Two Insomniacs – Check Release Date, Cast, Trailer, Synopsis, and More
Dayshift
The Day Shift is so much awaited for two reasons: The star cast includes Jamie Foxx, Dave Franco, Snoop Dog, Steve Howey, and Natasha Liu Bordizzo. And it's a story of a hardworking dad who in order to provide for his daughter takes up a pool-cleaning job as a front for his real way of earning: hunting and killing vampires. It will release on August 12. Here's its first look :
ALSO READ: Day Shift Starring Jamie Foxx Is The New Vampire Flick- Here's Everything You Need To Know
SpiderHead
SpiderHead stars with the likes of Chris Hemsworth, Miles Tiller, and Jurnee Smollett. It's a sci-fi thriller and is based on the dystopian short story by George Saunders, Escape From SpiderHead. According to IMDb, "In the near future, convicts are offered the chance to volunteer as medical subjects to shorten their sentence. One such subject for a new drug capable of generating feelings of love begins questioning the reality of his emotions." It is going to release on June 17.  Here's the first look :
Love in the Villa
Shot in the beautiful location of Verona, Italy, Love in the Villa seems like an ideal destination rom-com. The story unfolds as a newly single woman(Kat Graham) learns that the Italian villa she has reserved is double booked. Now she'll have to share it with a total stranger(Tom Hopper). September 1 is its release date.
This list just can't sum up how awesome the rest of the 28 movies are. Looks like Netflix has clear plans for this Summer 2022. Let us know in the comment section which movie you are waiting for.