The creativity with which Netflix produces its shows is commendable. And, one of the most entertaining shows on the streaming platform is the comedy-drama series, Cobra Kai. Season 5 of the series is highly anticipated by the fans. And now, it seems like we know exactly how long we have to wait for Cobra Kai season 5 to grace our screens. Season 4 ended with Terry Silver betraying his ally John Kreese in ways no one could imagine. Moreover, Silver now has complete monopoly over Cobra Kai dojo.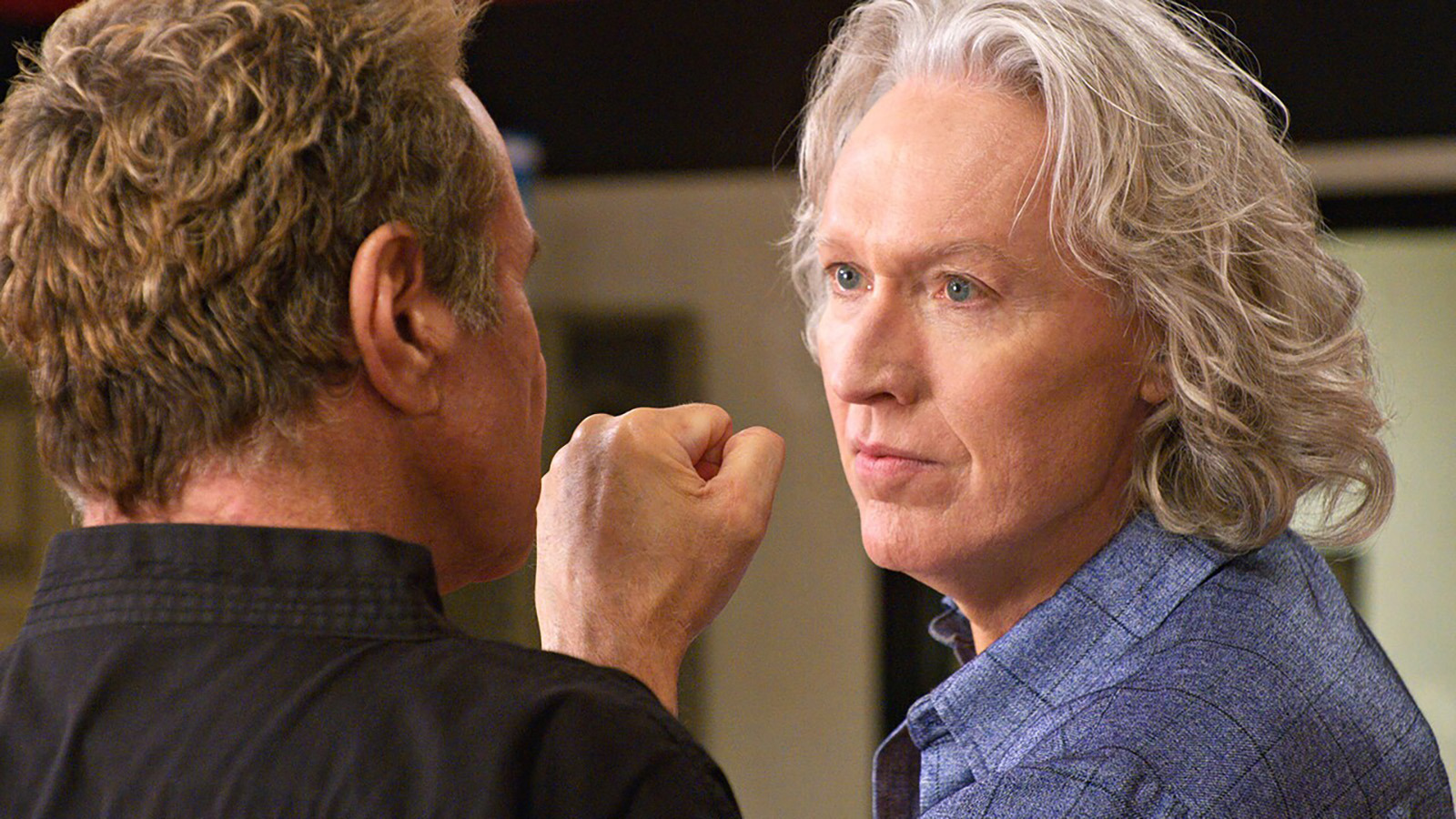 The end of Season 4 was set in the perfect way for season 5, so at the end of season 4,  viewers are left ready for the next season of the series. With Cobra Kai season 5 all set to make its way to our screens on September 9, the infamous Terry Silver rolls out a new advertisement.
The new era: Cobra Kai Season 5
With season 4, the battle for the soul of the valley may be over but the war has just started. The upcoming season will feature Terry Silver expanding the Cobra Kai empire on his own with his personal style of fighting i.e "No Mercy". Terry claims the season to be "the new era" of Cobra Kai. Recently, the official Twitter account of Cobra Kai released an interesting teaser to announce the release date for the upcoming season.
Is it bad that this kinda makes us wanna join Cobra Kai? 😬 pic.twitter.com/SWg1pGgHVe

— Cobra Kai (@CobraKaiSeries) September 2, 2022
"At Cobra Kai, we transform kids into champions. We believe anyone can be a winner. All you need is a right teacher." The tweet features a voiceover by American actor Thomas Ian Griffith. Thomas plays the role of Terry Silver, who also is one of the main antagonists in the series. Moreover, Terry claims season 5 to be "the new era" of Cobra Kai. 
Season 4 left us at the edge of our seats. Silver betrays John Kreese in the worst way possible.
Silver realised that Kreese was his weakness and, to fix that he decided to completely removes Kreese from the picture.  Evidently, season 5 is going to be Terry's all-time high. With Kreese behind bars, Silver is all set to open more dojos in new locations for the upcoming season.
ALSO READ: From a Herd of Fighters to Future-Oriented Individuals, Fans Predict the Destiny for 'Cobra Kai' Characters
New sensei in the series
The Emmy-nominated series making a comeback just a few days from now, and the new season will feature the first-ever female sensei. Apparently, to expand his empire, Silver recruits Kim da Eun. The Minx actress Alicia Hannah-Kim will play the role.
All things considered, the stakes for season 5 are high as the battle to be the best continues.
What will this new era entail in the upcoming season? Share your theories with us in the comments below.