One of the biggest teenage stars of this decade is undoubtedly Millie Bobby Brown. The Gen-Z star rose to fame with her iconic role as Eleven on Stranger Things. The then 11-year-old was catapulted to fame overnight. Over the years, she has modeled for various high-profile brands and has even debuted looks that went viral. 
Like every other teenage girl, Brown loves to dress up. Her wardrobe seems to scream chic but cute. Apart from changing up her clothes, she likes to try different hairstyles too. She was sporting the iconic almond blonde hair until she chopped it off for a short bob recently. She often posts her OOTD on Instagram, but a particular post from years back caused a row between Evan Rachel Wood and Paris Hilton.
ALSO READ: "At home, she can turn into.." – When Millie Bobby Brown's Father Revealed Who She Is in Front of Her Family 
Evan Rachel Wood and Paris Hilton were divided over a dress Millie Bobby Brown wore 
Taking to her Instagram, Millie Bobby Brown had shared one of her favorite looks once again. The now-deleted post had the caption: "Same dress but v different day." The then 15-year-old was seen wearing a spaghetti strap leopard print pink dress. She kept her look minimal, opting for simple, long, dangling earrings. To bring the focus to her collarbones and neck, she decided to tie her hair back in a sleek ponytail. Her makeup wasn't gaudy, either.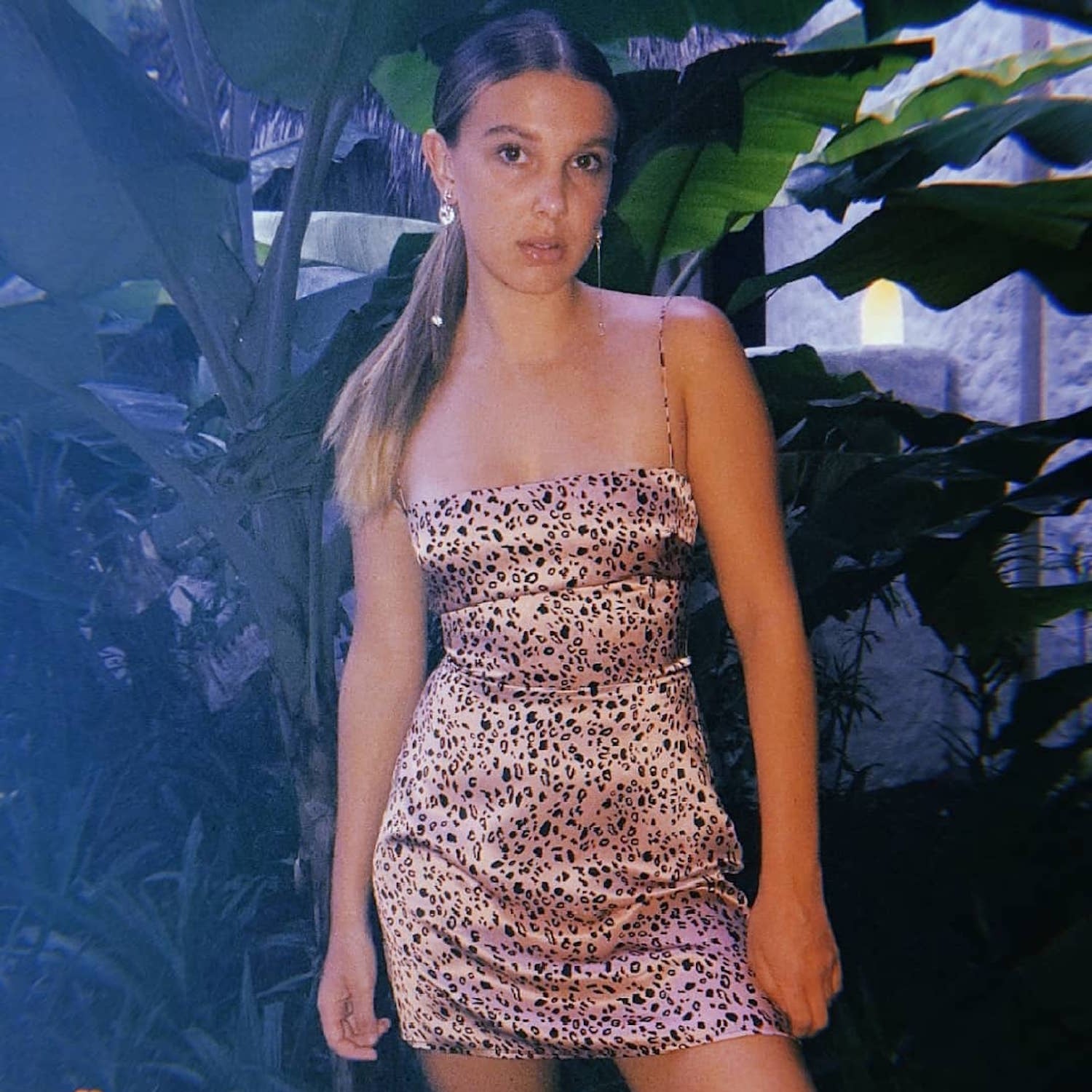 According to Yahoo, among the many commentators, Hilton was one to drop her signature "That's Hot" catchphrase with a heart emoji in the comments. Wood replied to her comment: "She's 15, " reminding the socialite that she's merely a teenager.
Many other comments poured in, some supporting Evan for standing up against the sexualization of underage girls. One wrote: "You are the moral compass of modern Hollywood." Another one wrote, apparently, a mother of a teenage daughter backed up Evan's comment and stated her 15-year-old doesn't dress up like this, and neither do her friends. 
Meanwhile, Hilton's supporters jumped to defend her as well. They explained that it is the catchphrase she used on The Simple Life and it means "that's cool". 
ALSO READ: Millie Bobby Brown Singing Ed Sheeran's Thinking Out Loud
What do you think about Brown's outfit? Do you think the sudden row between Hilton and Wood was justified? Comment below your thoughts.