2 years ago, when Kim and Kanye were together, they took a quiz for Architectural Digest. In this quiz, they talked about the various aspects of their life including home design and their lifestyle and family. They also gave viewers a glimpse of their beautiful house, better if called a mansion.
The quiz focused on the questions about their likes and dislikes, a few things that they would want to change about each other, and about the house they share. The question that comes to our mind is how is the show Rick and Morty related to the couple.
ALSO READ: "Everyone wants you to apologise" – Kanye West Speaks on Mental Health and Co-Parenting With Kim Kardashian
Kim wants Kanye to get rid of Rick and Morty
The first section of the quiz included the question what is the one thing that both of them would get rid of if the other was not around. They were supposed to give reasons for their answers. Although Kim began to answer the question, her answer was interrupted by Kanye that he wants to get rid of the TV station that shows Dateline. It is a show that was first aired in the year 1992 and has over 31 seasons.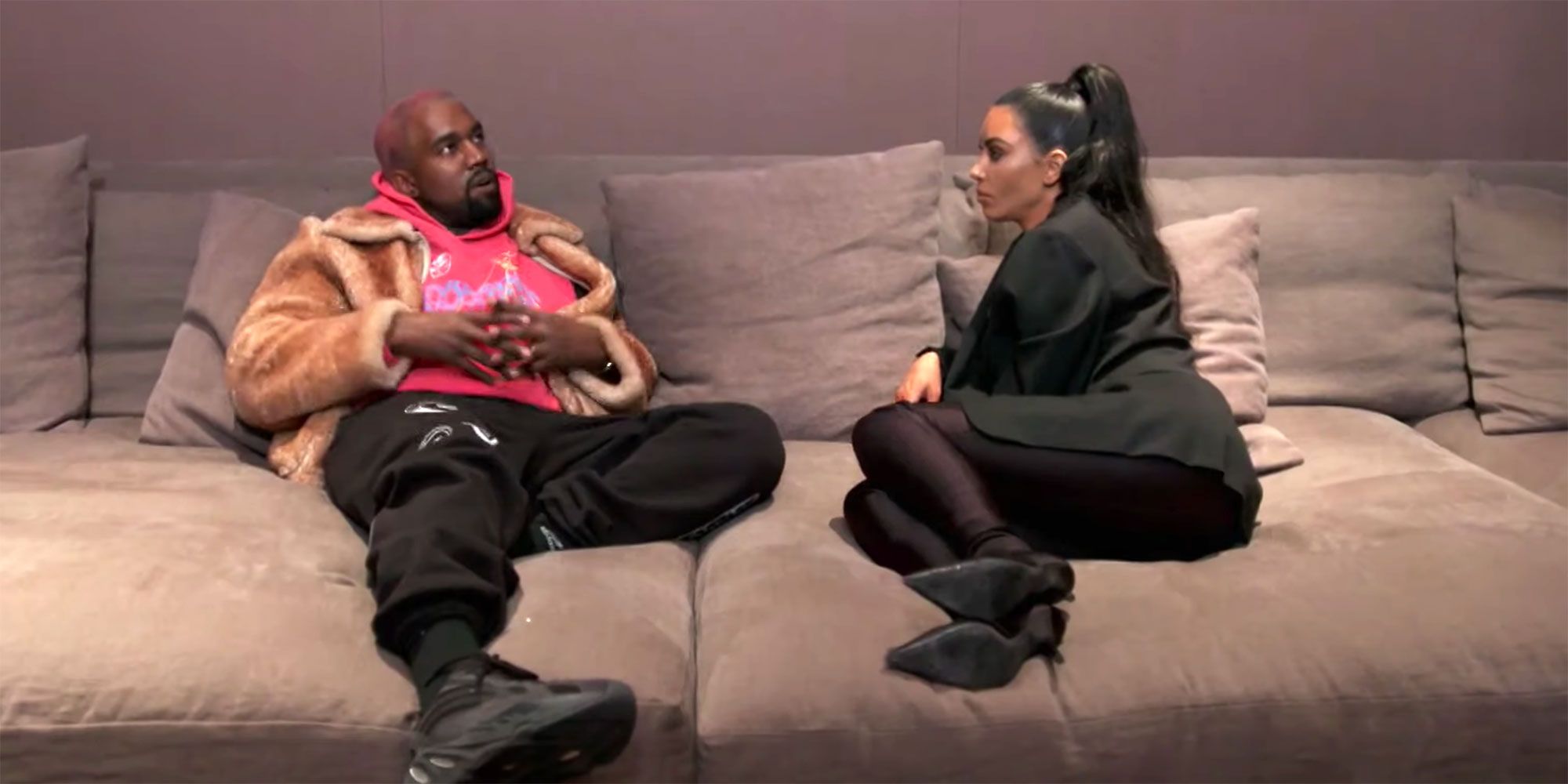 Kim laughed at his answer. She continued saying that she loves the show and it brings her calmness at the end of her day. Since they were talking about the shows, Kanye repeated the question too. To which Kim instantly replied that he should get rid of Rick and Morty.
ALSO READ: Kim Kardashian, Steve Lacy and Lisa Rinna Can't Seem to Get Over Kanye West's YEEZY Sunglasses
She also asked him, "Do you think we can handle Rick and Morty every single night?" To which Ye replied that it has been two years since the new season of the show started. Kim was surprised to hear that as she too did not realize that it has been running in their house for so long. She said she did not know as she caught up to it the night before. Surprisingly, Kanye and Kim have been featured in one of the episodes of Rick and Morty.
If you also want to watch Rick and Morty, you can watch it on Netflix.