Nicholas Burroughs said it: "Minimalism is not a lack of something. It's simply the perfect amount of something." Blake Lively once lived this statement when she literally wore suits on any occasion possible. In 2018, her film A Simple Favor was about to be released. At the time, she was head over heels in love with wearing suits. But what was so special about suits that Lively loved them so much?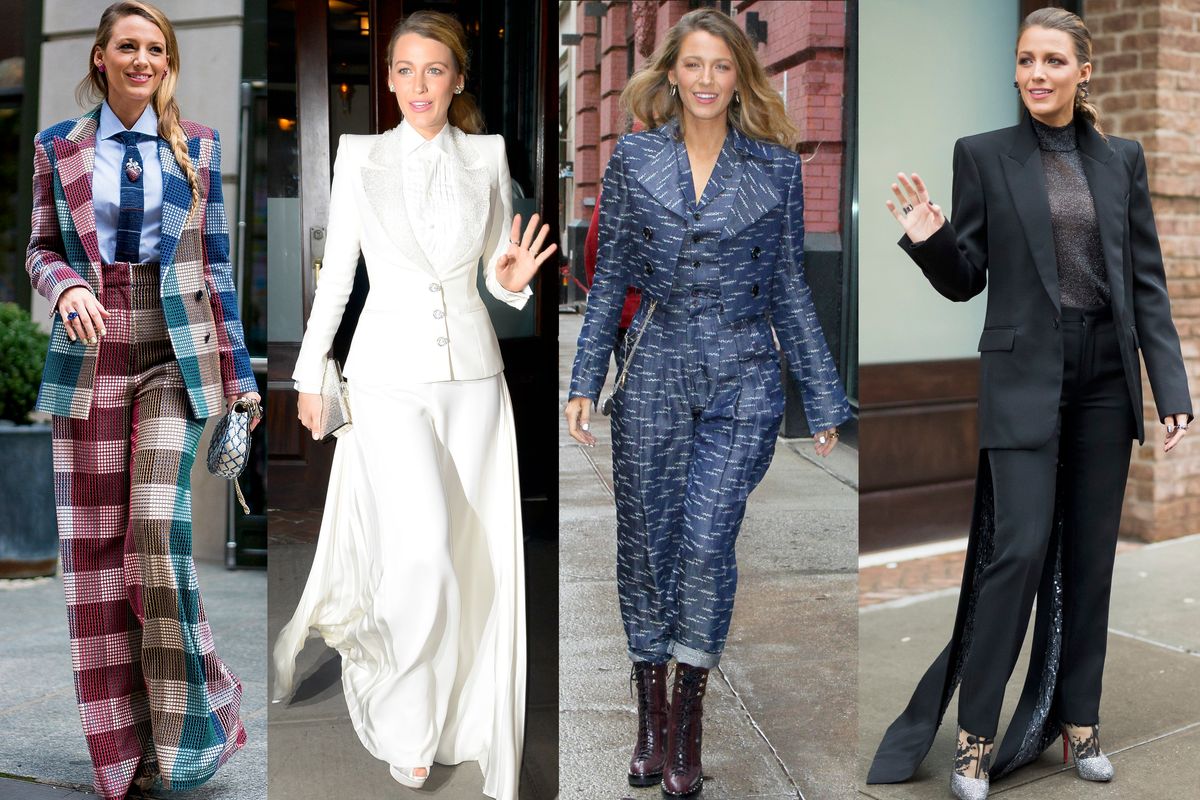 A Simple Favor is a 2018 American black comedy crime thriller film starring Anna Kendrick, Blake Lively, Henry Golding, Andrew Rannells, Linda Cardellini, Rupert Friend, and Jean Smart. The film follows a small-town vlogger who tries to solve the disappearance of her elegant and mysterious friend. While the film received praise for the plot twists, everyone also noticed the obsession Lively had for suits. During an interview, she revealed the reason she loved it.
ALSO READ: Throwback: Blake Lively Had A Secret Message for Ryan Reynolds In Her 2018 Met Gala Attire
A Simple Favor director inspired Blake Lively to do this
On the red carpet event of Ralph Lauren's 50th Anniversary runway show, Ryan Reynolds' wife opened up about the suit she was wearing. She said the director of her film, A Simple Favor, inspired that suit. Lively said she modeled her entire character after the director, Paul Feig. Incidentally, the director, Paul, and Lively's dresses for the event were almost exactly the same.
Not only this time, but she also wore a Sonia Rykiel navy blazer with a dress shirt to the Lionsgate Presentation at CinemaCon. Also, in August in Manhattan, she put on a lime green neon suit from Versace's SS19 Men's Collection in 2019. The Green Lantern actress stunned everyone at the MTV Video Music Awards in 2018 with the all-white combination of shirt, blazer, and trousers. While she got inspiration from the Bridesmaids director, many women got inspired by the lady herself.
Currently, the actress is ready to welcome the fourth baby into their little family. Even while announcing the news of her pregnancy, Blake slayed with her amazing clothes, complimenting her charming personality.
ALSO READ: Blake Lively Once Revealed How She Robs Ryan Reynolds Wardrobe For THIS Reason
Let's hope she keeps on getting inspiration from people around her. What look do you like the most about the actress? Do you wish to recreate any of Lively's looks? Tell us about it in the comment box below.