Fans are noticing a weird obsession that DC has with cheekbones. First, we saw how Robert Pattinson became the Dark Knight from a Vamp. Now, we see the same transition in Tom Sturridge. For the portrayal of Morpheus, often known as Dream, Tom has been receiving a lot of love. Many fans say he was made for the role.
Let's see how people compare this cheekbones obsession of DC to the typecast they bring us.
Why is Twitter going crazy about Tom Sturridge's role and what is the comparison with Robert Pattinson?
Although becoming a part of a huge Netflix production was a career high point for Tom Sturridge, playing such a well-liked character was no easy task. The comparison with Robert Pattinson comes after the praise Pattinson got for his role in The Batman. When the news first came out, a lot of people came out and said he would not be fit for the role. However, he proved everyone who did not believe in him wrong.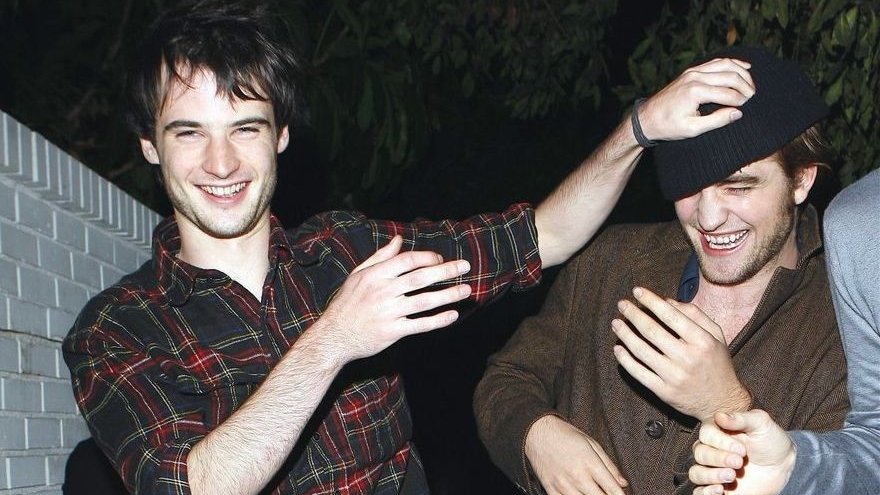 Coming to Tom Sturridge; he needed to portray the cosmic being as accurately as he could to live up to fan expectations. Talking about his role, he stated: "Dream has no flesh on him, he shakes with energy that is just sinew and muscle." Further, he explained in the same interview how he had to starve himself for the role.
While they are good friends in life and their career trajectory quite different, both have one more thing in common: high cheekbones. And it looks like DC loves high cheekbones or so say fans and Netflix.
They invented cheekbones. pic.twitter.com/7WhchoQMi7

— Netflix (@netflix) August 11, 2022
maybe u guys don't see it but sandman looks like edward pic.twitter.com/MbIcCiBlFN

— 🌅 | human beings hate acc | Bon Jovi stan (@_zephyrlava_) August 11, 2022
And extreme diet 🤷🏻 https://t.co/jaFdUdkSVp

— gamegay36 (@gamegay36) August 12, 2022
They invented emo Boi 🥺

— Pink Portrait misses Mimi (@PinkPortrait) August 11, 2022
Dream wins this round

— Riven (@ladyriven) August 11, 2022
We all remember when DC decided to cast Heath Ledger for the role of Joker, nobody believed he could be a could Joker because he is too sweet-looking for the role, but he has an Oscar to his name now. This is the type of method-acting DC sees and even though, cheekbones are important, we do not think it is the only reason why these talented actors are in DC now.
WATCH: The Haunting Brilliance of Mason Alexander Park AKA Desire From 'The Sandman'
Does Tom Sturridge think he reached his fans' expectations?
Anyone who has seen the first episode of The Sandman will tell you how great of an actor he is. He did succeed in his goal, appearing every bit the malnourished Morpheus depicted in the comics.
When discussing the pressure he felt with The Sunday Times, Tom stated: "I felt a frightening level of responsibility with Dream..", this shows how serious he was for the role and now fans are seeing his hard work. If you want to stream The Sandman, you can now head over to Netflix!