The summoner of the dead! Number 4 superhero of The Umbrella Academy, called Klaus Hargreeves (Robert Sheehan) by their mother Grace. Portrayed by Robert Sheehan, Klaus has always been the most free-spirited character in the show, who lives without taking the burden of responsibilities. Instead, the Stoner Boy keeps dodging his internal fears of childhood by immediately engaging himself with drugs and alcohol so he won't feel anything. His clownish face does not reveal much because he is good at pretending and ignoring things. But he is constantly traumatized by spirits that always surround him.
Even though everyone around considers him useless, he is the only character who has such a dynamic personality. He also keeps developing his skills throughout because that is what humans do; they realize their potential and talent with time. Surprisingly, he also holds the potential to be one of the most powerful among the Brellies, but he ends up wasting away, much to the dismay of Ben and his other siblings. Let's dive deeper into this character to understand what makes him powerful yet useless.
Klaus Hargreeves stands last among the powerful members of Umbrella Academy siblings
Klaus was introduced as a fragile man with cynical actions at the beginning of season 1. A man of self-destructive behavior, who tries to cover his pain with sarcastic humor. For instance, in season 1, we mostly see him drinking or sneaking things from his father's study. 
ALSO READ: Here's What You Don't Know About Aidan Gallagher, 'The Umbrella Academy' Breakthrough Star AKA Number 5
He even throws away his father's possessions, which leads to the apocalypse itself, as Henry picks them from the dumpster to know all the secrets about Viktor's hidden powers. Kalus's unreliable nature makes him the most useless sibling because he never takes life seriously or considers the advice his dead brother Ben gives him.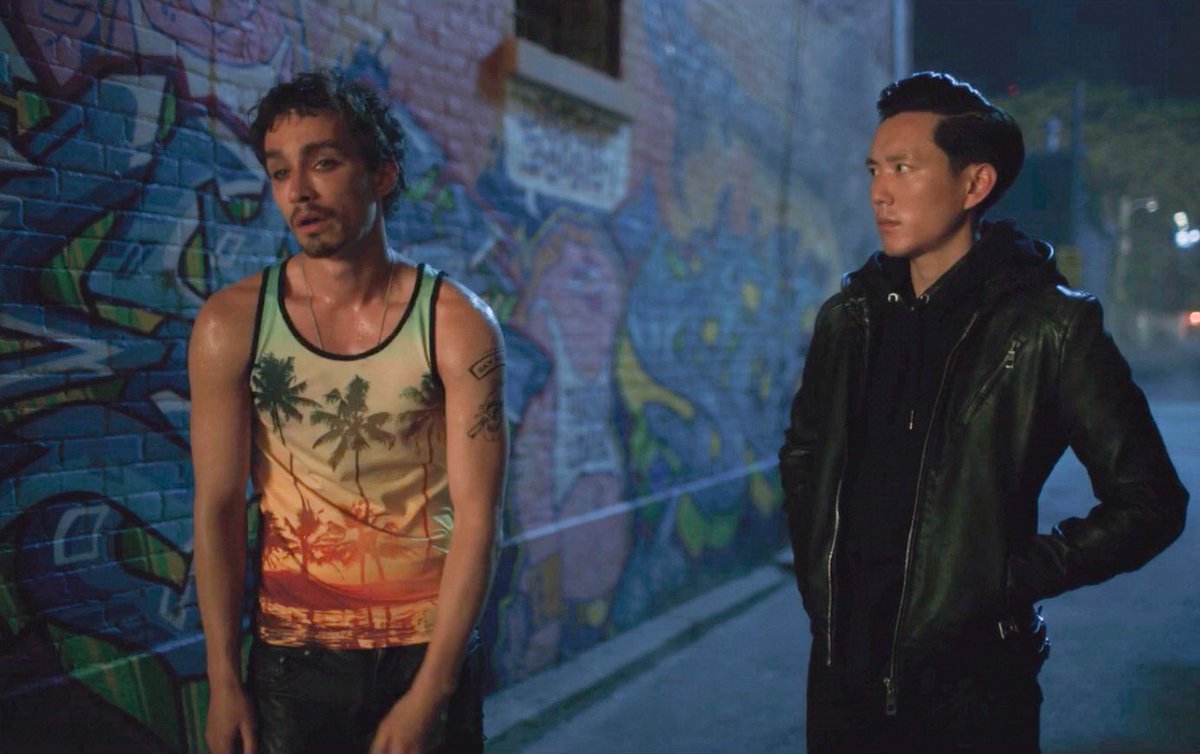 Due to his addiction, his siblings never include Klaus in important events and dismiss most of his opinions. And his powers are not regarded as useful to save the world as he could only talk to dead people, mostly Ben. Moreover, there is Cha-Cha and Hazel's attack at the academy, where everyone faces them, Klaus is dancing around hearing music in a bathrobe. Surprisingly (or not so surprisingly), no one even notices that one of the siblings is missing when they kidnap him.
ALSO READ: Here's What You Don't Know About Aidan Gallagher, 'The Umbrella Academy' Breakthrough Star AKA Number 5
Furthermore, in season 2, Klaus fools people and becomes the leader of a cult. And fans like his madness that he is chilling around at the end of days. However, he has evolved in the series from an ignorant junkie to a ghost channeler.
Robert Sheehan's Klaus becomes the most powerful Brellie
In season 3. we get to see a transformed Klaus with upgraded powers and we know he is an immortal now. Because he can now control death and no amount of damage can destroy his body. Through difficult training with Sir Reginald, he gets to know that he cannot die. And if anyone tries to kill him, he will resurrect like a phoenix.
His miraculous recovery powers that no other sibling possesses stunned fans. That said, it is now clear how his body survived such an amount of drugs and alcohol: Because of the incredible powers, he had embedded in his consciousness all this time. This revelation makes him the most powerful member this season. But viewers will keep getting the dose of madness and laughter as he is still the same Klaus by heart.
What do you think of Klaus and his shenanigans in The Umbrella Academy?