Netflix's love for creating shows on taboo subjects isn't hidden from anybody. The platform is known not just for creating such shows but for acing them too. In other words, we can call Netflix Unorthodox. Well, the miniseries of the same name is what you need to binge next. Just as different as its name, this series has done wonders.
Although it was released in the year 2020, it has come to people's attention recently. This German-English series is everything you need to have if you want to experience something real. Here's the complete guide to this show.
What is Unorthodox on Netflix about?
Unorthodox is the story of a girl 'Esty', a 19-year-old Jewish lady. She was married to a man in the Satmar sect of the ultra-orthodox society in Williamsburg, Brooklyn, New York City. Satmar Jews are a group that originated in the town of Satmar in Hungary. Most are now descendants of Holocaust survivors. The survivors in New York following WWII were the founders of this society.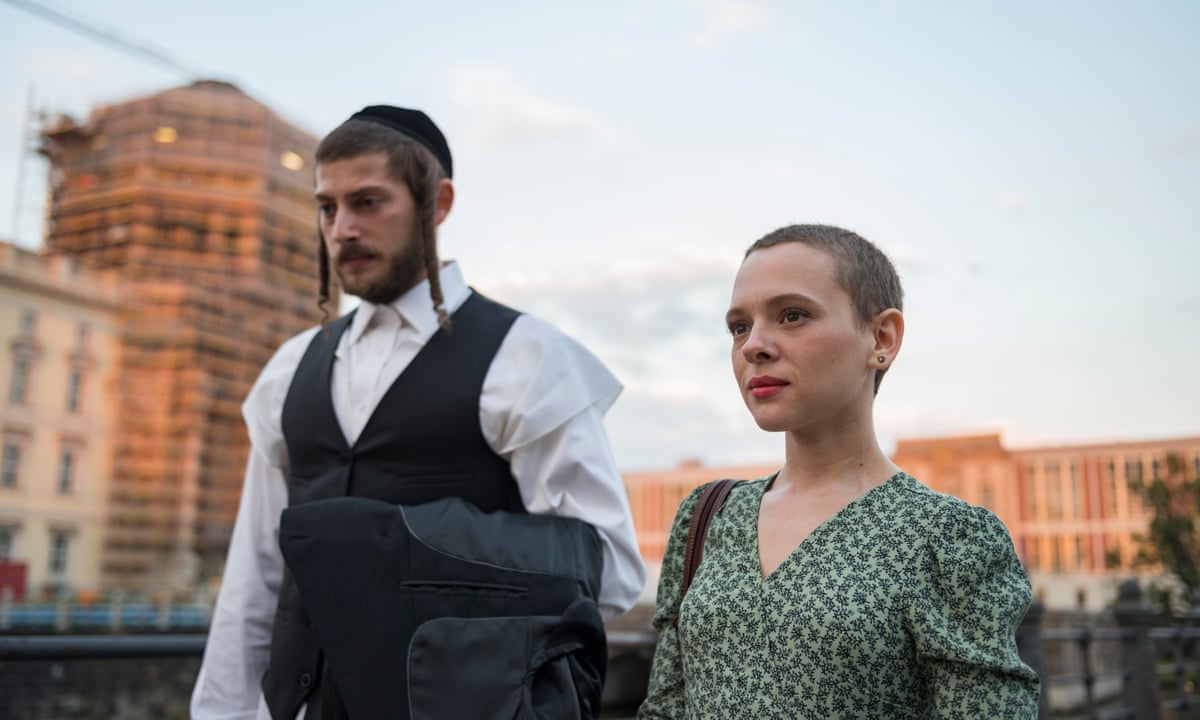 However, unhappy in her marriage, she flees to Berlin, where her disaffectionate mother resides. She attempts to live a secular life, finding life beyond her society while rejecting its ideas. When her husband hears she is pregnant, he flies to Berlin on the orders of their rabbi to locate her.
Have a look at the trailer below:
ALSO READ: Stream Before Regret The Best Shows And Movies Leaving Netflix In July 2022
Cast, crew, and updates for Season 2 of Unorthodox
The Netflix Original has a total of 4 episodes and premiered on March 26, 2020. It is written by Anna Winger and Alexa Karolinski and directed by Maria Schrader. Based on Deborah Feldman's 2012 book 'The Scandalous Rejection of My Hasidic Roots', it is also Netflix's first series, primarily in Yiddish.
Surprisingly, the story of Esty is very similar to that of Feldman, who grew up in a Hasidic Jewish neighborhood in Williamsburg, New York. Feldman left her husband and town in 2009 after she got pregnant, just like Esty does in the series. She then went to Manhattan with her son and eventually to Germany in 2014.
UNORTHODOX
Based on the best-selling memoir, the series revolves around a young woman as she flees an arranged marriage in Brooklyn and attempts to start a new life in Berlin … but that future is jeopardized when her past catches up to her. pic.twitter.com/8xhYnYVOid

— Netflix (@netflix) March 27, 2020
Netflix has renewed the series for next season. The cast includes Shira Haas as Esty Shapiro, Amit Rahav as Yanky Shapiro, and Jeff Wilbusch as Moishe Lefkovitch.
Even though Feldman contributed to the show, the directors claim that Feldman's story inspired only the character's existence in Williamsburg in the Making Unorthodox documentary. On the other hand, her life in Berlin is a work of fiction.
Overall, the show is a must-watch and will show you the struggles a Jewish Woman faces. Go stream Unorthodox now!
ALSO READ: Netflix Goes Asian as It "Curry On" Through a Summer of Indian Weddings, Check 'Wedding Season' Release Date, Cast, Synopsis, Trailer, and More