Beautiful garlands, a bride wearing a splendidly decorated lehenga, a never-ending food fare, and a variety of colors. Does it ring a bell? It sounds like a big fat Indian wedding. So, buckle up and get ready as Netflix has a new light-hearted film with a flavor of Indian spices coming soon. For those who loved the hit teen series on Netflix, Never Have I Ever, Wedding Season is just the right choice.
Sometimes you have to faux in love before you fall in love. Watch the official trailer now – Wedding Season is coming to Netflix on August 4th! #WeddingSeasonNetflix pic.twitter.com/InyHW07jxy

— Golden (@netflixgolden) July 6, 2022
Scroll through for more details about this film.
ALSO READ: Maitreyi Ramakrishnan Set to Make a Return With 'Never Have I Ever'- Season 3, Checkout New Stills and Details Here
Everything you need to know about Wedding Season
The film is about two young people, Asha and Ravi, who are constantly pressured by their parents to get married. It's directed by Tom Dey, and the screenplay was written by Shiwani Srivastava.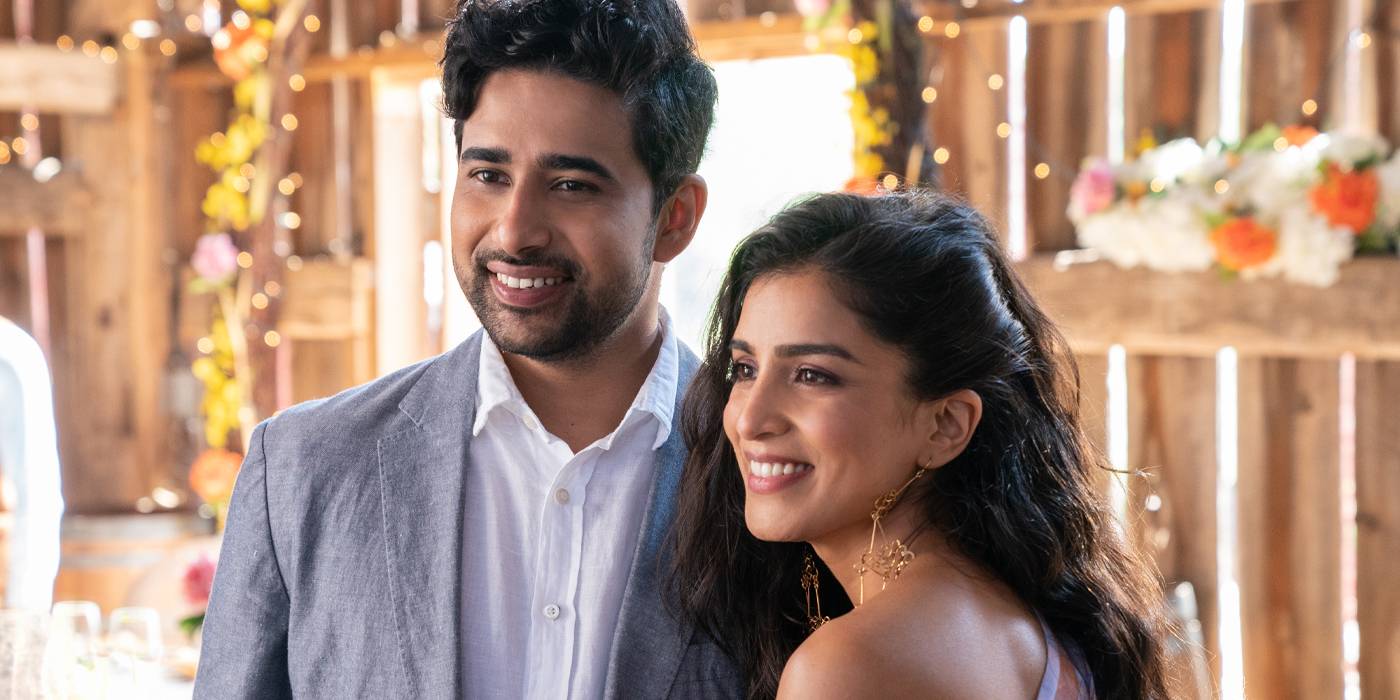 The basic premise of the film is as follows: Asha's (Pallavi Sharda) mother sets a dating profile to find her an "ideal" mate. Ravi's (Suraj Sharma) parents want the same for him. Asha and Ravi's first date is a flop, and they realize they are at different places in life.
ALSO READ: 5 Reasons You Must Watch Indian Blockbuster RRR on Netflix
Asha suggests to Ravi a win-win plan: a phony relationship to be each other's date during wedding season. In the following three months, Asha and Ravi discover they have more in common than they thought. Perhaps their parents knew best.
Here's the trailer of the film-
As is clear from the trailer, Wedding Season is the perfect rom-com for Netflix's "summer of love." It is obvious from the onscreen chemistry between the actors that the film will be a good experience.
Who's the Cast?
The film stars Suraj Sharma and Pallavi Sharda as the leads. Suraj had his breakthrough in Ang Lee's award-winning moving drama Life of Pi. Pallavi has appeared in several Hindi films and was in the live-action Tom and Jerry film released in 2021. The other cast includes Rizwan Manji, Veena Sood, Afsar, Sean Kleier, and Manoj Sood.
The film will be released on August 4, 2022. Get ready to stream the Wedding Season on Netflix.
ALSO READ: 100% Rated Survival Drama Is Getting All the Attention It Deserves on Netflix