A homage to the poignant era of colonization, Love, Death & Robots's soul-stirring finale Jibaro is a story of greed. It is a narrative of how longing, desire, yearning, and pleonexia could succumb even the last drop of your blood and leave you lifeless. Rendering gorgeously visual chaos, it paved the path to Emmys Outstanding Short Form Animated Program nominations and, unsurprisingly, brought the trophy home for best character design.
Honored with the Emmy, the Oscar-winning writer-director of Jibaro, Alberto Mielno talked in a stretch with The Hollywood Reporter post the ceremony. "This is some sort of toxic relationship between two predators, the golden woman, and hero," explains the director. Notably, the finale's enigmatic yet ambiguous quality is something that he cherishes the most. And at the center of it all stands a mysterious, dancing woman, Siren. An irresistible woman who attempts to lure the knights of the renaissance era swathed in gold with her dance and melody.
Furthermore, it is its impressionistic animation that stunned viewers with exquisite visuals and hyper-realistic offerings. Now, if you are wondering how he gave birth to such a pristine persona, here's the answer.
The folkloric ornaments prompted the character design in Jibaro
When asked to describe the character design of this Love, Death & Robots episode, Mielno enlightened us that he wanted the woman "to be a walking treasure." He further continued, "something that is so attractive and so full of jewelry and gems and colors that you almost forget that there is a human behind [the surface]." He then educated us on how they successfully incorporated so many folkloric ornaments and civilizations into a single character.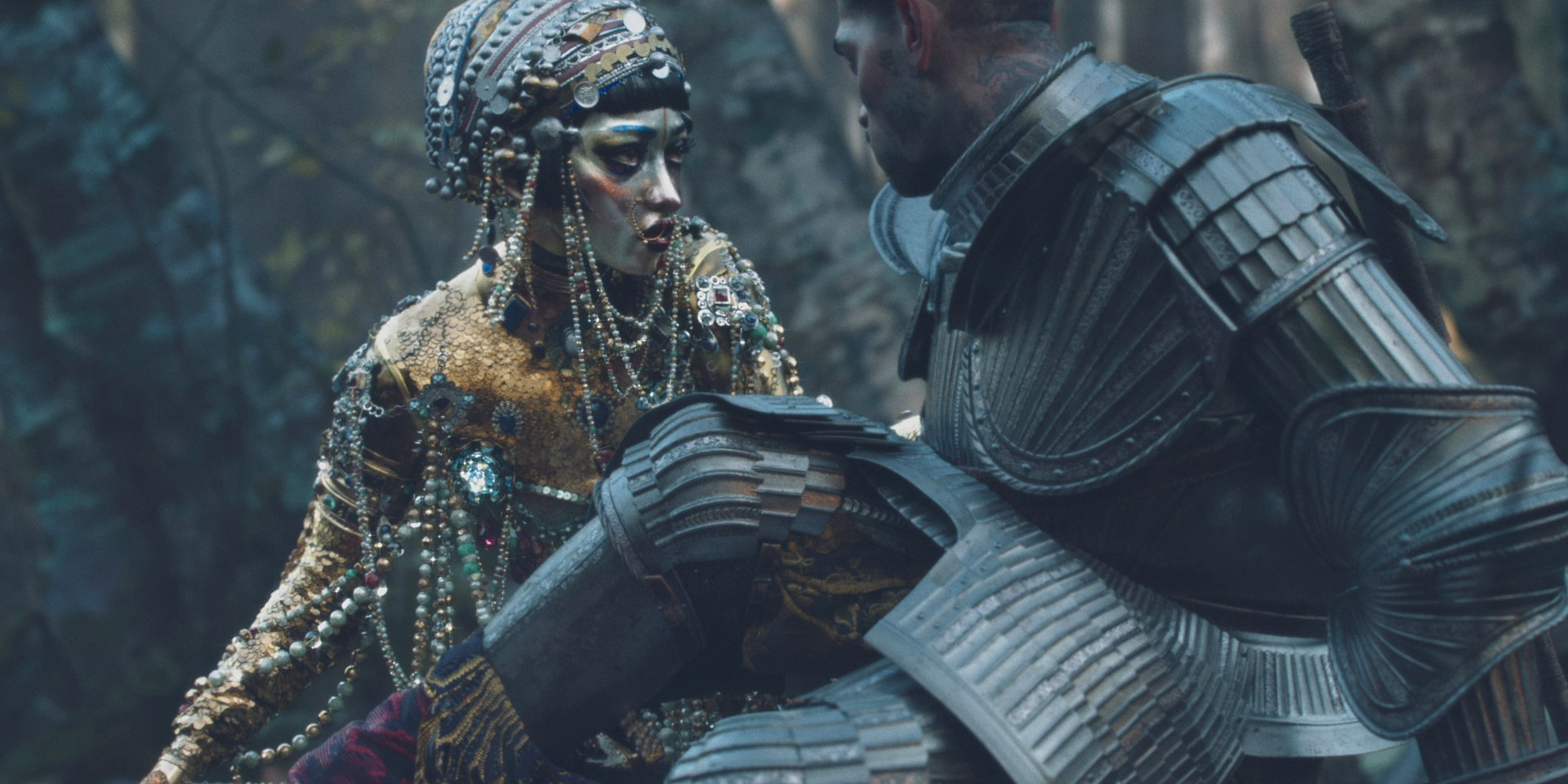 Although Sirens are popularly known to belong to Greek-Roman mythology, many cultures have their own versions of these part female, part bird creatures who used their powers indiscriminately against men. For instance, the Scottish have the Selkies, and the Russians have Rasalkas. These were women who perished brutally in lakes or rivers and afterwards returned to haunt the water's edge.
The flowing body coated in god scales and jewelry that resides in the river is definitely an allusion to several of these creatures. But it seems like the prompt resembles Suvannamaccha from Cambodia and Indonesia (from the Indian epic Ramayana) the most. Talking about the other characters, he said, "we were getting a lot of [design] information from the armors of the Renaissance." The director is proud that after toiling for a prolonged period and a huge team, "they were able to bring these treasures to the screen."
ALSO READ: This Breathtaking Jibaro Cosplay Will Make You Long for Love, Death + Robots Live-Action Remake
Did the visual imagery of Jibaro come as a feast to your eyes? Which of these character designs did you love the most? Let us know in the comments below.